The Legal 500
Webinars
ESG, fiduciary duty and shareholder activism: from theory to action
8 September 2021, 10.00am Mexico City
← Back to Webinar homepage
ESG, fiduciary duty and shareholder activism: from theory to action
Overview
There is an ongoing discussion in the financial community, on whether integrating ESG factors into financial analysis should be officially considered as part of the fiduciary duty of financial advisors and decision takers.
This discussion is shaping the current financial paradigm and could be instrumental in the development of mandatory adoption of ESG factors in the near future.
In any case, we are currently witnessing strong shareholder activism and engagement in public (and non-public) companies, demanding the thorough embracing of ESG policies in the context of the companies' operations.
Talking points
 Could we now consider ESG officially as a component of fiduciary duty?
If ESG factors are not accounted or integrated during financial analysis by financial advisors, financial institutions, funds or banks, would this be a punishable dereliction of fiduciary duty by decision takers?
Last May, activist shareholders ousted two Exxon's top directors over the company's foot-dragging on climate change, on a landmark example of rising activism from shareholders seeking a more sustainable way of doing business. Will this activism become the norm, or is it just a hiccup in the business-as-usual paradigm?
Analyse to what extent there has been a lobbying effort by stakeholders to integrate ESG requirements into legislation, especially reporting obligations.
---
Speakers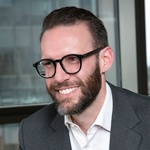 Rodrigo Rivera (Moderator)
Partner, Galicia Abogados, S.C.
Rodrigo has been passionate about the banking system and financing transactions since the beginning of his career. After ten years of working as in-house counsel for the corporate and investment banking department in one of the largest banks in Mexico, he joined Galicia. Rodrigo represents both national and international banks as well as creditors from a range of industries and helps clients in the structuring and the negotiation of financing transactions including corporate financing, real estate financing, secured transactions, domestic and international financing, debt financing and restructuring, state and municipal financing and project financing. He is an active member of Galicia´s ESG team. He worked as foreign associate in Skadden Arps' New York office in 2008-09. He obtained his law degree at Universidad Iberoamericana in Mexico City, and a further master of law degree at New York University in 2008.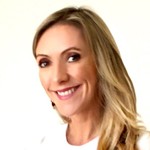 Mariuz Calvet
Sustainability and responsible investment director, Grupo Financiero,  BANORTE
Mariuz has a law and international relations degree, with a master's degree in human rights and Latin America. After a period in academia and civil society organisations, she has 15 years' experience in corporate sustainability and is now director of sustainability and responsible  investment in Grupo Financiero Banorte. She is president of the sustainability group in the Mexican Stock Exchange, vice-president of the corporate social responsibility committee in the International Chamber of Commerce – Mexico. She is part of the group of founders of the principles for responsible banking with the United Nations, member of the LATAM committee for the Principles for Responsible Investment and co-chair for the global working group of the Task-Force for Nature-Related Financial Disclosures (TNFD).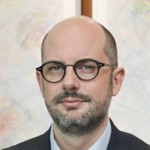 Álvaro Vertiz
COO and chief strategy officer,  BlackRock Mexico
Álvaro is COO and chief strategy officer for BlackRock Mexico, where he is responsible for leading and overseeing the execution of the business and its strategy. Prior to that, he was chief legal and compliance officer for the same institution.
Prior to joining BlackRock in early 2016, he was chief legal officer for Latin America at Prudential Real Estate Investors for three years. He also worked as a legal manager for various businesses at General Electric Capital. He started his career at PwC and Citibanamex. Álvaro holds a cum laude law degree from Universidad Panamericana, a master's degree in law and business from Northwestern University and studies at Harvard University and New York University.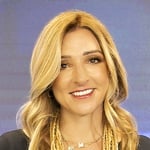 Maria Ariza
CEO, Bolsa Institutional de Valores (BIVA)
Maria is an industrial engineer with academic excellence from Universidad Iberoamericana and has a Master's degree in business management with concentration in finance from Harvard. She spent her entire professional life in the private equity sector, holding positions such as: CEO of the Mexican Private Equity and Venture Capital Association (AMEXCAP); partner at Ictus Capital; and as associate at the NAFTA Fund LLC. She is now CEO at Bolsa Institutional de Valores (BIVA), a global electronic marketplace for buying and selling securities, created with the aim of deepening the Mexican stock market and generating a competitive financing alternative for high growth companies. Additionally, she serves as an independent member and partner of various boards. María's career has been recognised with an award from the Women Economic Forum, from the International Entrepreneurs Council, and in publications such as Expansión, Forbes, Líderes, Revista 2020, among others.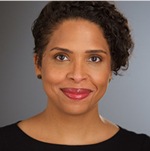 Larcy Cooper
ESG counsel at Paul, Weiss, Rifkind, Wharton & Garrison LLP
Larcy Cooper is counsel in the sustainability and ESG advisory practice group, where she works on a variety of environmental, social and governance issues for private equity and corporate clients. In September 2020, Larcy was awarded an Aspen Institute First Movers Fellowship. Prior to joining Paul, Weiss, Larcy worked as a securities regulatory attorney and as general counsel to a Silicon Valley-backed green technology start-up. Prior to law school, Larcy worked as a public finance infrastructure analyst focused for UBS Investment Bank, and served as a program manager for the Social Enterprise Program (endowed as the Tamer Center) at Columbia Business School. Larcy received her J.D. from Columbia Law School, where she served as president of the Columbia Black Law Students Association.
---
In Association With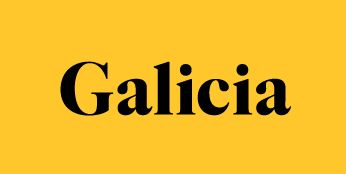 Galicia Abogados
Since its establishment, Galicia Abogados has been considered one of Mexico's most respected law firms and a market leader. Galicia Abogados is recognised for its participation in sophisticated transactions and its multidisciplinary approach and leadership in five strategic sectors: finance, energy and infrastructure, private equity, real estate, and regulated industries. It is a multidisciplinary firm that differentiates itself by achieving greater specialisation by sectors, which are addressed through the combination of its practice areas and is reinforced by its arbitration and commercial litigation as well as by its administrative and tax litigation practices. It is also regarded as being a solution-oriented firm, whose lawyers proactively facilitate transactions and make business happen.