The Legal 500
Webinars
Navigating the EU digital market – a look into the trends in copyright and e-commerce
22 November 2022, 1:00pm - 2:30pm Sofia Time
← Back to Webinar homepage
Navigating the EU digital market – a look into the trends in copyright and e-commerce
Overview
Directive 2019/790 on copyright and related rights in the Digital Single Market (CDSM Directive) is intended to modernize certain aspects of the legal framework for copyright and neighbouring rights, in particular, to account for rapid technological developments that are continually transforming how protected works are created, produced, distributed, and used and the emergence of new business models and actors.
Regulation (EU) 2019/1150 on promoting fairness and transparency for business users of online intermediation services at the European Union level is established to ensure a fair, predictable, sustainable, and trusted online platform business environment within the internal market for the purposes of prevention of the potentially unfair and harmful commercial practices of certain providers of those online platform services, and the lack of effective redress mechanisms.
The Legal 500 has partnered with Gugushev & Partners Law Office to provide an in-depth analysis and overview of Directive 2019/790. Partner Yoanna Ivanova and associate Tsvetelina Paskova will be speaking with Stefan Kyosev – Director of Business Development who will moderate the discussion. This webinar will be a must-see event for anyone working on copyright and related IP rights in the Digital Single Market.
---
Speakers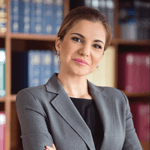 Yoanna Ivanova, partner and head of IP, Gugushev & Partners, Speaker
Yoanna is a Partner and the Head of the Intellectual Property and Data Protection Department at Gugushev & Partners Law Office. She has more than 15 years of experience as an attorney and specializes in intellectual property, data protection, telecommunications, media and digital technologies, and litigation. Since 2015 has been appointed as Head of the IP and Data Protection Department. Yoanna is a member of the Board of the national group of the International Association for the Protection of Intellectual Property, known as AIPPI and is recommended by the international legal directories Legal 500 as a leading individual in the IP area for Bulgaria.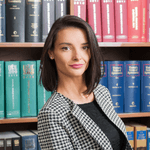 Tsvetelina Paskova, associate, Gugushev & Partners, Speaker
Tsvetelina has professional experience advising corporate and individual clients in various areas of law, including corporate law, property law, personal data protection, and contractual and commercial contracts. She joined the Gugushev & Partners Law Office team as an associate lawyer in 2022 and advises and assists the firm's clients in resolving various cases related to personal data protection and intellectual property, consumer law and competition protection.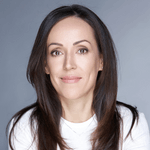 Genoveva Petrova, Co-Founder of Remix Global, Speaker
Genoveva Petrova is a co-founder of Remixshop.com, one of the major circular fashion e-commerce retailers in Europe. As Executive Director at Remix Global, she was part of a team of 4 founders who grew the business from scratch until it was acquired by the American leader in the industry – ThredUp Inc (NASDAQ: TDUP).
She is a manager with a cross-industry background in e-commerce, IT, business development, investment management, M&A, and has worked in the US, Bulgaria, France, and Belgium. She holds a Master's degree in International Relations from Sofia University, a Master in Finance from UNWE, and has previously studied business and marketing at Cornell University & Ithaca College in the USA.
To Genoveva success means creating value for the community and achieving as many goals as possible.
Work to her is not only a source of income but also a major stream of satisfaction and fun every day. As a person with long-term experience in the digital environment in the EU, she will share inside knowledge on coping with challenges and finding opportunities in the sector.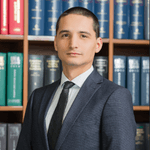 Stefan Kyosev, director of business development, Gugushev & Partners, Moderator
Stefan Kyosev graduated in Law at Sofia University, but during his studies, he worked actively on business cases in corporations and on international projects in non-governmental organizations. For example, in his work before Gugushev & Partners Law Firm, Stefan was responsible for research, communication, and establishing a partnership with the largest wholesaler of medicines and medical devices in Bulgaria, as well as part of a team to implement a new ERM system with +1000 employees. Furthermore, in his volunteering experience, he managed plenty of projects for the youth movement AIESEC. As a result, he reached the position of Local Chapter President for the office of AIESEC Sofia University, consisting of 35 people, and projects sending Bulgarian students to 4 continents and accepting 30 foreigners in one year.