The Legal 500
Webinars
Experiencias presenciales y remotas: la razón por la que el modelo híbrido es el futuro de los profesionales legales
November 22 2022
← Back to Webinar homepage
Experiencias presenciales y remotas: la razón por la que el modelo híbrido es el futuro de los profesionales legales
Overview
Hoy en día, los profesionales legales buscan modernizar la manera en la que interactúan con los clientes, ya que las reuniones tradicionales en persona se volvieron todo un desafío en este mundo cada vez más orientado a lo remoto. Tanto los abogados como sus clientes esperan poder realizar negocios de manera remota, desde el dispositivo que elijan y cuando quieran. Pese a esta ola de digitalización, los clientes aún valoran la conexión humana. Por eso, el modelo híbrido es una combinación importante que busca replicar las experiencias presenciales.
Únase a esta transmisión para descubrir cómo superar los desafíos a la hora de reproducir las experiencias presenciales en canales remotos y modernizar su forma de interactuar con clientes.
También aprenderá a hacer lo siguiente:
Desarrollar un modelo híbrido para abordar las conductas nuevas y cambiantes de los consumidores en un mundo donde lo remoto es la prioridad.
Reproducir las interacciones presenciales a través de plataformas digitales que integren la firma electrónica, las videoconferencias, la validación de identidad y una rica funcionalidad de colaboración.
Construir una mayor conexión y lealtad con los clientes a lo largo del tiempo con un modelo híbrido.
English
Today, legal professionals are looking to modernize how they interact with clients, as traditional face-to-face meetings have become a challenge in our increasingly remote world. Lawyers and clients both expect the ability to conduct business remotely, with any device they choose, at their own convenience. Despite this surge in all-things digital, clients still value the human connection. That's why a human-digital hybrid model is an important combination for replicating the in-person experience.
Join this webcast to discover how to overcome the challenges of replicating the in-person experience via remote channels, and modernise how you interact with your clients.
You will also learn how to:
Develop a hybrid model to address new and evolving consumer behaviors in a remote-first world.
Replicate in-person interactions through digital platforms that integrate e-signature, videoconferencing, identity proofing, and rich collaboration capabilities.
Build a stronger connection and loyalty with clients over time with a hybrid model.
---
Speakers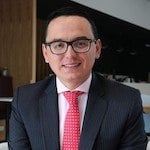 Erick Rincón Cárdenas, Abogado
Abogado de la universidad del Rosario (Colombia), con postgrados en Derecho Financiero y Derecho contractual de La universidad del Rosario; Diplomado en Comercio Electrónico Internacional de la Universidad Externado de Colombia; Diploma de Estudios Avanzados D.E.A- Maestría en Derecho Mercantil de la Universidad Alfonso X de España; Doctor en Derecho de la Universidad Europea de Madrid.
En la actualidad es Profesor Asociado de la Facultad de Jurisprudencia de la Universidad del Rosario y Director del TICTANK.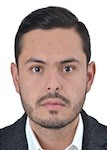 Camilo Sierra, director, Regional de Ventas
Ingeniero industrial de la Universidad de los Andes (Colombia) y candidato de MBA en el INALDE Business School, entusiasta de la tecnología, con amplia experiencia en el sector de ventas de TI para Instituciones Financiera, industria de pagos, y sector público. Hoy, Gerente Regional Comercial para OneSpan, compañía líder en el desarrollo de software de ciberseguridad y transformación digital para la digitalización del "Recorrido del Cliente".
Es un apasionado por la tecnología y desde diferentes compañías multinacionales (Oracle, Symantec, Thales) del sector de TI ha logrado la habilidad de generar ideas innovadoras, solución de problemas complejos y posicionamiento de soluciones en diferentes clientes.
---
In Association With