The Legal 500
Webinars
Regulatory Framework for Fintech in the UAE
October 25 2022 –
2022-10-25 13:30:00

UTC (GMT)
← Back to Webinar homepage
Regulatory Framework for Fintech in the UAE
Overview
In this webinar, The Legal 500 and Galadari will bring together expert speakers to discuss the regulatory framework for Fintech in the UAE in 2022.
Discussion points are likely to include:
Introduction to Fintech in the UAE
Differences between Blockchain, Crypto and Fintech
Trends moving forward
---
Speakers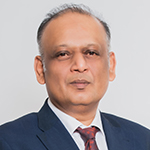 Manish Narayan, partner, Galadari Advocates & Legal Consultants
Manish Narayan is a partner at the firms Dubai office. He is the co-lead of the Fintech department and also advises on various corporate, commercial and real estate matters in the region. Manish brings substantial experience as a transactional lawyer serving clients in a broad spectrum of UAE business law and regulations. He has done substantial work in the field of digital assets and crypto currency. He is currently advising a large European gaming company on setting up a proprietary crypto trading entity in DMCC, a machine learning and artificial intelligence based crypto rating entity and a UK based investment consultant company also on getting a proprietary crypto trading license. He has also advised clients on launching Initial Coin Offering ("ICO") under the ADGM regulations. With over a decade of experience in the UAE he has had the opportunity of handling high value contract enforcement and settlements, particularly through the Dubai Courts and through DIAC Arbitration. Due to the diversity of Manish's practice, he offers clients valuable insight into current market information and has a demonstrated talent for positioning his clients well for advantageous commercial solutions.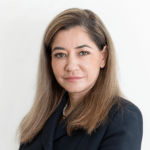 Katerina Smith, associate, Galadari Advocates & Legal Consultants
Katerina is an associate at Galadari Advocates & Legal Consultants, based in the firm's Dubai office. Katerina has trained and is qualified to practise law in England and Wales.
Katerina has substantial experience in corporate transactions, merges and acquisitions and complex commercial agreements including joint ventures, shareholder and collaboration agreements, agency, franchising and distribution, cloud computing and procurement contracts and data protection particularly in dealing with cross-border data transfers.
---
In Association With

Galadari Advocates & Legal Consultants
Galadari Advocates & Legal Consultants is one of the UAE's most established full service business law firms. We enjoy a strong reputation as one of the country's leading firms in litigation and dispute resolution (including international arbitration), financial services including Fintech and crypto currencies, real estate and construction, corporate & commercial, maritime, insurance and healthcare. The Firm's prowess in real estate and construction spans the UAE for the past several decades. As the Firm's founder is himself one of the country's biggest real estate investors, the team at Galadari has historically been very close to each new development in the country, in fact helping in many cases to draft legislation and regulations for the sector. The Firm's lawyers have experience advising currently, and previously over the past decades, some of the biggest and most well-known names in the market.