The Legal 500
Webinars
The future of global merger control: spotlight on tech and pharma in the UK, US, EU, and Middle East
23 September 2021, 12.00pm Eastern
← Back to Webinar homepage
The future of global merger control: spotlight on tech and pharma in the UK, US, EU, and Middle East
Overview
In this webinar brought to you by The Legal 500 and White & Case LLP, Marc Israel, Tamer Nagy, Anna Kertesz, and Axel Schulz of White & Case and Jacob Westin of Takeda Pharmaceutical and Michele Lee of Pinterest, will discuss current trends in merger control in the UK, US, EU, and Middle East.
In particular, regulators around the world have engaged in heightened scrutiny and ramped up their investigations and challenges of transactions in the tech and pharma industries.
The speakers will discuss recent activity that, in some cases, is a radical departure from the past.  They will also discuss the practical ramifications of new philosophies and approaches on investigations and how to prepare and represent parties in this the new normal.
White & Case LLP has been certified as an Accredited Provider by the New York State Continuing Legal Education Board. Our programs are presumptively approved for New York State continuing legal education.
Requests for CLE credit hours in all other jurisdictions will be reviewed and should be considered pending.
 1.5 total hour[s] of CLE will be awarded upon completion of this activity. The content is appropriate for lawyers of all experience levels.
---
Speakers
Marc Israel
Partner, London, White & Case
Marc Israel has considerable experience in a wide range of antitrust work and has been involved in some of the most high-profile UK and European cases in recent years in the fields of M&A, cartels and antitrust litigation.
Much of Marc's work involves dealing with cross-border cases (both for UK and overseas clients) and he regularly represents clients before the UK and European competition authorities and has also appeared before the UK and European courts in competition cases.
Marc recently represented Brookfield Infrastructure Group, partnering with GIC (Singapore's sovereign wealth fund), on the $8.4bn acquisition of Genesee & Wyoming requiring antitrust clearances in several jurisdictions including a remedy (agreed up-front) in Australia.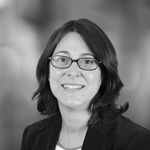 Anna Kertesz
Partner, Washington, DC, White & Case
Anna Kertesz has extensive experience in merger clearance, counseling, and civil and criminal litigation. After gaining experience at White & Case, Anna served as an attorney at the US Federal Trade Commission (FTC), returning to the firm in 2016. 
This combination of government and private practice experience allows Anna to provide practical, strategic insights for clients. In 2019 and 2020 The Legal 500 US ranked Anna as 'Recommended' and noted, 'Thanks to her time spent at the FTC, Anna Kertesz has deep knowledge of merger investigations in oil and gas as well as pharmaceutical sectors.' In 2021 GCR – Who's Who Legal named Anna a 'Future Leader' in competition.
Anna regularly defends clients in proposed and consummated mergers before the US Department of Justice Antitrust Division (DOJ) and the FTC in a broad range of industries, including healthcare, food products, food service, petroleum and technology. She also defends government allegations of price-fixing and bid-rigging in various industries, including transportation and construction materials.
Axel Schulz
Partner, Brussels, Düsseldorf, White & Case
Axel Schulz's advisory practice focuses on merger control, cartel defence and competition law disputes before the European courts. Axel supports clients in a broad range of German and European Commission competition law matters.
Regularly called upon to head up teams of White & Case's lawyers, Axel is noted for his skill in co-ordinating advice across multiple offices and territories, to provide his clients with clear and creative solutions to their problems.
Axel's significant track record includes a number of high-profile competition cases, such as Toshiba v Commission – in which the General Court of the European Union annulled in full the €90.9m fine imposed on Toshiba by the European Commission, for its alleged participation in the Gas Insulated Switchgear cartel. He also worked on Toshiba's Cathode Ray Tube appeal, as well as the oral hearings in T-113/07 before the European Court of Justice, and the Transformers (Case COMP/39.129) hearing before the General Court.
Tamer Nagy
Counsel, Washington, DC, Cairo, White & Case
Tamer Nagy guides clients through complex multijurisdictional mergers and acquisitions, counsels them on antitrust compliance matters, and helps them navigate investigations and regulatory proceedings before competition agencies around the world, including the US Department of Justice, the Federal Trade Commission, the European Commission, the COMESA Competition Commission, and the competition authorities of Egypt, Kenya, Morocco, Oman, Saudi Arabia, South Africa, and UAE, among others. Tamer also has significant experience in cross-border disputes with a focus on clients and matters in the Middle East.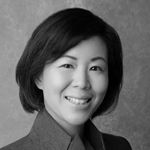 Michele Lee
Assistant general counsel head of litigation, regulatory, and employment, Pinterest
Michele C. Lee is a seasoned legal adviser with a track record of successfully tackling high-profile domestic and global disputes.  She is currently assistant general counsel head of litigation, regulatory, and employment at Pinterest.  Prior to that, she was senior director and associate general counsel, head of Twitter's global litigation, regulatory, and competition matters, where she routinely handled newsworthy disputes involving platform liability and speech rights.  Prior to joining Twitter, Michele advised senior executives at Visa about litigation and competition risk in the payments industry.  Before entering the private sector, Michele was a United States Department of Justice trial attorney and prosecuted cases of civil fraud committed against the government.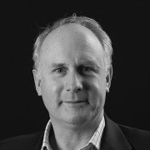 Jacob Westin
Head of legal, nordics and competition law specialist, Europe and Canada, Takeda.
Jacob Westin advises on all legal issues arising in Takeda's business in the Nordics, as well as supporting the Europe/Canada region with specialist competition law advice.  Jacob had a key role in the Shire team working on the competition filings for the Shire/Takeda combination in multiple jurisdictions.
Jacob joined Shire in 2016 as its Nordic-Baltic counsel after relocating back to Sweden from the UK where he had been with GSK as its London HQ-based assistant general counsel, primarily responsible for competition law matters.  Prior to joining GSK in 2008, he held various senior in-house roles after moving to the UK in 2000.
A Swedish national, he started his career with the Swedish Competition Authority, serving for four years before joining a global law firm in Stockholm to practice competition law.  Jacob earned his Swedish law degree at Uppsala University and an LLM in European law at the University of Essex.  He has taught competition law at Swedish universities and written several books and articles on the subject. Jacob is also a frequent speaker at various international competition law conferences.
---