The Legal 500
Webinars
International arbitration – practical guidance for in-house counsel
10 November 2021, 2.00pm CET
← Back to Webinar homepage
International arbitration – practical guidance for in-house counsel
Overview
As the effects of Covid-19 continue to be felt around the world, businesses continue to face significant levels of instability and uncertainty caused by weakened financial markets and disruption to supply chains, workplace operations and business pipelines. Such instability and uncertainty will result in a growth in the number and types of disputes, and we have already seen judicial systems twist and turn to adapt to the new global 'norms'.
In this webinar, brought to you by The Legal 500 and Heuking Kühn Lüer Wojtek, we bring together leading private practice and in-house lawyers to discuss the evolving arbitration scene and provide practical guidance on managing international disputes in 2021.
Discussion points:
The end user's perspective: how GCs can stay on top of disputes – ways to ensure cost effective and efficient dispute resolution proceedings.
How to win virtual arbitration hearings.
What do in-house counsel expect from external firms during the arbitral process?
The logistics of initiating arbitration proceedings – planning, choice of counsel, costs, choosing the 'right' arbitral rules and seat of the arbitrations – some practical considerations.
Harmony of dispute settlement provisions (expert determination, negotiation clauses, and arbitration).
Sustainability in arbitration – reducing the environmental impact on disputes.
---
Speakers
Dr Elke Umbeck
Partner, Hamburg, Heuking Kühn Lüer Wojtek
Dr Elke Umbeck is a partner at Heuking Kühn Lüer Wojtek, based in Hamburg, and co-heads the firm's dispute resolution practice group. With over 20 years of experience, she regularly acts as arbitrator and counsel in national and international commercial arbitration, and advises national and foreign clients in complex disputes. She frequently gives speeches on international arbitration law and is president of the Chinese European Arbitration Association (CEAA), as well as a board member of the Hamburg Arbitration Circle eV (HAV). Elke Umbeck is listed in The Legal 500 EMEA 2021 and The Legal 500 Deutschland 2021 (recommended in the fields of dispute resolution and arbitration, including international arbitration).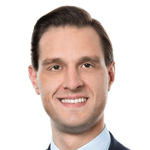 Dr Jonas Pust
Partner, Hamburg, Heuking Kühn Lüer Wojtek
Dr Jonas Pust is a salaried partner in Heuking Kühn Lüer Wojtek's Hamburg arbitration and litigation department. He holds a Certificate of Advanced Studies (CAS) in arbitration from the University of Lucerne and the University of Neuchâtel. He represents clients in domestic as well as international forums, including institutional and ad hoc arbitration proceedings. Among others, he is a member of the German Arbitration Association and several young practitioner circles. He is co-chair of Young CEAC of the Chinese European Arbitration Centre.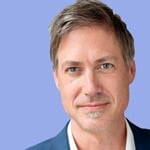 Dr. Alexander Steinbrecher
LL.M. (Tulane), Head of Legal Germany, Urban Transport & Services, Alstom
Dr Alexander Steinbrecher is Head of Legal Germany, Urban Transport & Services at Alstom. Previously, he lead various legal teams at Bombardier Transportation. Alexander is also an Of Counsel and mediator at a law firm and university lecturer on arbitration, corporate dispute resolution and commercial conflict management.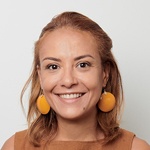 Joséphine Mansour (Deege-Mansour)
Senior Vice President and Group General Counsel, and Board Secretary, Soitec
Joséphine Deege-Mansour joined the Soitec Group in September 2018 as senior vice president and general counsel. She leads the group's legal strategy.
Prior to joining Soitec, Deege-Mansour served worldwide as general counsel and member of the executive committee in several entities of the United Technologies Corporation Group. She also practiced as a lawyer (private practice) at Freshfields Bruckhaus Deringer and Cleary Gottlieb Steen & Hamilton.
Deege-Mansour holds a Master's degree in Business Law and a DEA in Business Law (Paris II), an LLM (NYU) and Bars in NYC and Paris.
Elizabeth Hincapié
Head of Legal EMEA,  Harsco Rail Europe
Elizabeth Hincapié is Head of Legal EMEA at Harsco Rail Europe and is co-chair at the DIS40. Before joining Harsco she also worked in Germany at Leica Camera and Hyundai. Elizabeth is admitted to the bar in Germany, Spain and Colombia and has an LLM from Heidelberg and Alcalá de Henares.
---
In Association With

Heuking Kühn Lüer Wojtek
Heuking Kühn Lüer Wojtek, ranked among German Top 10 law firms, has about 100 members in its litigation/arbitration practice group, with longstanding experience in all areas of dispute resolution. They provide German and foreign clients with comprehensive advice, from the development of conflict resolution strategies to the successful enforcement of their interests in or outside of court. Heuking's counsel practice is led by a strong team that frequently acts on all kinds of commercial and corporate litigation and arbitration, with a special focus on cartel damage claims, large-scale construction disputes, post-M&A matters, energy-related matters and cases concerning licence agreements. It also covers all types of ADR mechanisms. In addition, members of Heuking's practice group are recognised for their skills as arbitrators and have a wide range of experience in both ad hoc and institutional arbitration proceedings. Recent appointments include: counsel in an ICC arbitration regarding services in the logistic sector.
Heuking Kühn Lüer Wojtek
Georg-Glock-Straße 4
40474 Düsseldorf
Germany
Tel: +49 211 600 55 00
Fax: +49 211 600 55 050
Email:
e.umbeck@heuking.de
/
j.pust@heuking.de
www.heuking.de