The Legal 500
Webinars
Practical insights into ESG and sustainable finance
22 June 2021, 4.00pm BST
In association with...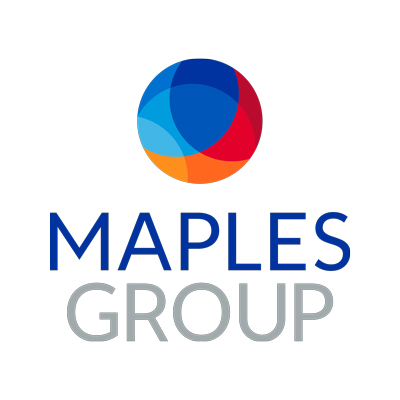 ← Back to Webinar homepage
Practical insights into ESG and sustainable finance
Overview
Discussion points:
ESG and sustainable investing – a challenge or an opportunity?
How is ESG changing company and investment culture? Is the change present already?
Has the pandemic and regulatory delays placed ESG and sustainable investing on the back-burner?
With six months until the implementation of the EU's Sustainable Finance Disclosure Regulations and Taxonomy Regulations, we will discuss:

The challenges and how will these regulations affect financial firms and corporates alike.
How will this impact on firms marketing and distributing financial products in Europe
How likely is it to shape the future European landscape?

How do EU and US regulators approach to ESG & sustainable investing compare?
Are there any advantages for asset managers to opt out and not comply?
---
Speakers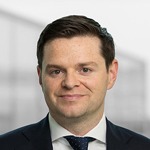 Ian Conlon
Partner, Maples Group
Ian Conlon is a partner of Maples and Calder's funds and investment management team in the Maples Group's Dublin office. He has extensive experience in the establishment, operation and regulation of both UCITS and AIFMD funds, with particular focus on alternatives, including hedge funds, investment limited partnership vehicles (ILPs), private equity and private debt, credit funds, loan origination and real asset structures. Ian has significant expertise in the ICAV space, having advised on the first ICAV authorised by the Central Bank of Ireland and numerous innovative ICAV structures, redomiciliations and conversions to date.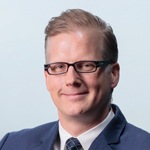 Timo Matthias Spitzer
LL.M. (Wellington), head of legal CIB Germany, Austria and Switzerland, Banco Santander
Timo Matthias Spitzer is an internationally acclaimed head of legal. He has worked at three major banks and three leading international law firms. Timo is dually qualified as rechtsanwalt (Germany) and solicitor (England and Wales) with a first class honors LL.M. in international economic law from Victoria University of Wellington, New Zealand. He is a native German, fluent in English, French, Portuguese (Brazil) and Spanish. Timo is currently Santander's head of legal corporate and investment banking for Germany, Austria, Switzerland and Scandinavia. He is also a board member and adjunct professor at the Institute for Law and Finance at Goethe University Frankfurt in a globally recognised top-10 masters programme for banking, finance and securities law (LL.M. Guide in 2018, 2019, 2020 and 2021). Timo is chairman of The Legal 500 General Counsel Powerlist Germany advisory board as well as a member of the General Counsel Leadership Circle and an advisory board member of the German Institute for Legal Departments and Corporate Lawyers (diruj) and Deutscher AnwaltSpiegel,  Business Law Magazine, Going Digital Magazine and Sustainable Value Magazine. He is the author of The Importance of Human Leadership with Integrity in a Highly Regulated and Tech-Reliant Corporate Environment, published by Harvard Business Law Review (February 2020). Timo is a keynote speaker at reputable conferences (eg at Harvard Law School, the IBA, IFLR and ERA Academy of European Law). He is featured on The Legal 500 General Counsel Powerlists Germany 2017, 2019 and GC Powerlist Germany Teams 2018. Timo is the winner of the 2018 Santander Group Global WiseLegalSpeakers' Award and the 2019 European and Global Counsel Awards by the Association of Corporate Counsel.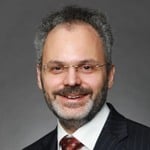 Peter Mennie
Global head of ESG integration and research, Manulife
Peter Mennie is global head of ESG integration and research, and global head of investment risk and quantitative analytics for Manulife Investment Management. In these roles, Peter leads Manulife Investment Management's team of dedicated ESG research and integration analysts to advance the firm's ESG agenda. The team works with portfolio management teams on progressing ESG integration processes and conducting ESG engagement with investee companies; works with Manulife Investment Management's sales and product teams on ESG strategy and marketing; and represents Manulife Investment Management on various industry groups and collaborative initiatives. Peter provides global risk leadership for all asset classes, and he ensures a consistent global approach to monitoring and managing investment risk and portfolio structure.
Peter also serves as the chief operating officer of Manulife Investment Management (Europe) Limited. Peter has previously held numerous positions within Manulife Investment Management including serving as a senior portfolio manager. Prior to that, Peter held a number of fund management positions focusing on various regional markets at Manulife Investment Management. Peter is a member of the CFA Society of the UK and of the CFA Institute, and he holds the ASIP designation, a recognised qualification of the CFA Institute.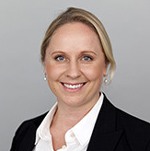 Therese Niklasson
Global head of sustainability, Ninety One
Therese is head of sustainability at Ninety One. She is responsible for overseeing the overall sustainability approach across the business, which covers three areas: 'invest, advocate and inhabit'. She works closely with the board, executive leadership as well as the investment and risk teams to ensure that stewardship, integration and active ownership are in place and aligned with Ninety One's business purpose and strategic priorities.
Therese joined Ninety One in 2011, initially as the head of ESG research and then as global head of ESG leading the first phase of ESG focus across the business. She has a wealth of experience from various sustainability areas in the investment industry from her time as another London asset management firm, where she was head of governance and responsible investment, to working at Sustainability, Core Ratings and Global Water Intelligence.
Therese has a Bachelor of Science degree in environmental management and policy from the London School of Economics, and a Master of Science degree in nature, society and environmental policy from Oxford University.
---
In Association With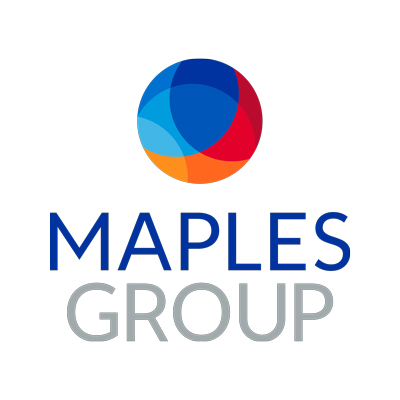 The Maples Group, through its a leading international law firm Maples and Calder, advises global financial, institutional, business and private clients on the laws of the British Virgin Islands, the Cayman Islands, Ireland, Jersey and Luxembourg. With offices in key jurisdictions around the world, the Maples Group has specific strengths in areas of corporate commercial, finance, investment funds, litigation and trusts. Maintaining relationships with leading legal counsel, the Group leverages this local expertise to deliver an integrated service offering for global business initiatives.