The Legal 500
Webinars
Ecuador – are the stars aligning for its growth?
30 June 2021, 10.30am Ecuador time
← Back to Webinar homepage
Ecuador – are the stars aligning for its growth?
Overview
With the electoral victory of centre-right candidate Guillermo Lasso, Ecuador has emerged as a potential bright spot for investors in a continent largely riven by social division. What, then, is needed for Ecuador to secure the investment required for the transformative growth the country hungers for? In his inaugural speech, Lasso gave a number of pointers – a commitment to free trade (and FTAs), for example, promoting foreign direct investment in all sectors and a determination to facilitate the growth of the digital economy; but these were matched by calls for addressing the country's chronic income inequality and asking the business community to put itself at the service of what has been called 'an historical opportunity' for the country.
Lasso's largely unexpected victory saw him win over an electorate of which 60% are under 30 years of age and who are looking to the future. So how can the business community not only position itself to grasp the opportunities ahead but also proactively contribute to a lasting transformation that is felt throughout society? This conversation will seek to discuss the potential opportunities (and pitfalls) that the new business climate presents for both the business/investor community and the country as a whole.
---
Speakers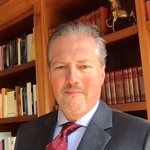 Bernardo Tobar
Managing partner, TOBAR ZVS
Bernardo Tobar is the managing partner of Tobar ZVS, a leading corporate Ecuadorean law firm. He combines his 31 years as a legal practitioner with experience as CEO of a large infrastructure private company in the energy industry.
Bernardo advises investors in complex infrastructure projects, M&A and financing transactions, and investment risk management, combining legal and management expertise to deliver strategic solutions that add value to clients' businesses.
Bernardo is also an entrepreneur and investor. He held a weekly column for eight years in a reputed newspaper and recently published his first book on political philosophy (El Mito del Leviatan – The Leviatan Myth). He is passionate about the opportunities new technologies and entrepreneurship may create.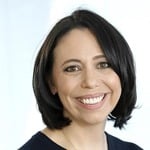 Rocio Velarde
CCO and BCMA head Citibank, N.A. Ecuador Branch
Rocío Velarde has served as Citi country officer and banking, capital markets and advisory head for Citibank, N.A. Ecuador branch since August 2019. She joined Citi in 1999 as a quality and innovation specialist for Citibank del Perú S.A. Before leading the Ecuador franchise, she spent nine years in Brazil, where she was treasury and trade solutions head, sales head and trade product manager.
Rocío serves on the board of Junior Achievement Ecuador, Asociación de Bancos Privados del Ecuador, Cámara de Industrias y Producción and is the vice president of the board of AMCHAM Quito.
She qualified as an industrial engineer suma cum Laude at the  Universidad de Lima and also has an MBA with distinction and was class salutatorian from Thunderbird School of Global Management and Tecnológico de Monterrey. She is a Beta Gamma Sigma Honor Society member and holds an executive certificate in management and leadership from MIT Sloan School of Management.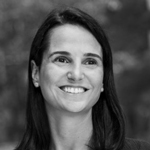 Thais Garcia
Partner, Clifford Chance
Thais Garcia is a partner at international law firm Clifford Chance. She sits on the firm's ESG Board, is Co-Chair of the Clifford Chance Black and Latino Subcommittee for the Americas, and a member of the firm's Latin America Group. Thais specializes in cross-border M&A, restructurings and joint ventures, with a particular focus on the Latin America and US markets. Thais regularly represents corporates, private equity houses, pension funds, infrastructure funds and other investors in their investments in the region. Among the sectors she focuses on are energy and infrastructure, consumer goods & retail and TMT.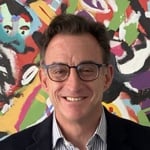 Michel Deller
President, Grupo Deller
Michel Deller Klein is the general manager and shareholder of companies dedicated to the design, development, construction and operation of shopping centres and corporate centres in Ecuador. Among his projects are San Marino Shopping, San Luis Shopping, Quicentro Shopping, Granados Plaza, Quicentro Sur, Maltería Plaza, Mall del Pacífico, Portal Shopping. Also, Mr Deller is the president of TAGSA, the company with the concession of the airport of Guayaquil. Ekron, his construction company, has built airports, commercial buildings, high-rise housing, convention centres and stadiums.
Mr Deller is an active member of the Council of the Americas, a director of FEF (Federation Ecuatoriana de Fútbol) and a member of the  FIFA Players Status Committee, as well as honorary president of Independiente del Valle.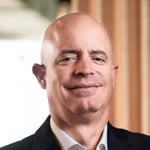 Héctor Figari
Corporate, external and legal affairs lead South, Microsoft
Héctor Figari is a Peruvian lawyer who graduated from Universidad de Lima and has a master's degree of laws (LL.M.) from Northwestern University School of Law. He has broad professional experience in antitrust law, competition law, commercial law, corporate law, contractual law, e-commerce, privacy law, regulation of markets (telecommunications, electricity, transportation, natural gas and others), dumping and subsidies law, intellectual property, publicity law and consumer protection law. He has trained in negotiation under the model of Harvard University.
---
In Association With