The Legal 500
Webinars
A review of the UK Bribery Act ten years on
23 June 2021, 9.00am BST
In association with...

← Back to Webinar homepage
A review of the UK Bribery Act ten years on
Overview
Legal Business magazine invites you to view a webinar hosted in partnership with leading global law firm Paul Hastings.
The session marked the 10th anniversary of the Bribery Act and looked at its impact on businesses – large and small, and whether it provides a clear framework for managing risk and giving legal advice.
The panel considers the Act's impact on businesses operating globally and whether small and medium enterprises face a greater burden.
The session also looks at how its provisions are being enforced and the impetus to modernise the law on corporate criminal responsibility in light of the creation of the strict liability corporate offence of failing to prevent bribery, and whether greater guidance and support is needed.
Last but not least, the panel looks at future developments both in the UK and internationally.
Both Legal Business and Paul Hastings are proud to bring together expert in-house and private practice lawyers for an insightful webinar. The panel comprised senior in-house counsel from leading household names: Anglo American, BAE Systems, GSK and Unilever, all highly experienced in anti-corruption, compliance and regulation, and business integrity; and private practice lawyers from Paul Hastings with decades of experience in anti-bribery and corruption, including at the Organisation for Economic Cooperation and Development (OECD).
The panel was moderated by Legal Business' Tom Baker.
---
Speakers
Richard Price
Anglo American
Richard Price is the group general counsel and company secretary and a member of the group management committee of Anglo American plc, one of the world's largest mining companies. Anglo American has a globally diversified range of mines and exploration properties across a number of commodities including copper, diamonds (through De Beers), platinum, iron ore and coal. Prior to joining Anglo American Richard was a corporate partner at a leading international law firm where he practiced as a New York qualified lawyer in London, Singapore and Toronto. In private practice, he advised clients in relation to capital markets offerings (raising well in excess of $50bn), disclosure issues, corporate governance, compliance and mergers and acquisitions. At Anglo American, Richard is responsible for legal affairs and corporate governance and managing the global legal and company secretarial teams.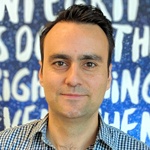 Gonzalo Guzman
Unilever
Gonzalo is the anti-corruption global general counsel at Unilever. He also leads the company's broader business integrity team in North Africa, Middle East and CIS countries.
Gonzalo's 20 years legal, ethics and compliance career started in the Colombian Foreign Service before moving to private practice with a leading Latin American law firm. In 2008 he relocated to London as a senior member of a global policy organisation where he conceived and led several global anti-corruption and business integrity initiatives in partnership with UN agencies and the OECD. Prior to joining Unilever, Gonzalo was director of anti-corruption at GSK.
He is a recognised voice on anti-corruption, transparency, ethics and regulatory reform. He is a member of the Global Future Council on Transparency and Anti-Corruption at the World Economic Forum and of the Business Integrity Initiative Expert Panel formed by the UK Government. He is also an active member of the B20, Transparency International and the International Chamber of Commerce.
Jonathan Pickworth
Paul Hastings
Jonathan Pickworth is head of the London investigations and white collar defence practice. He has more than three decades of experience representing corporates and individuals in investigations by UK and international agencies. He also advises firms on internal investigations, due diligence, compliance, and risk in relation to criminal and regulatory matters. Mr Pickworth's practice focuses on allegations relating to money laundering, corruption, market misconduct, fraud, tax evasion, and insider trading. He frequently interacts with the Serious Fraud Office, the National Crime Agency, HM Revenue & Customs, the Financial Conduct Authority, the police, and other agencies.
Chambers UK 2020 notes that Mr Pickworth is 'clearly very knowledgeable about all matters relating to white-collar crime and is very easy to work with.'
Nicola Bonucci
Paul Hastings
Nicola Bonucci is a partner in the global trade and investigations and white- collar defence practices at Paul Hastings, based in the Paris office. Previously, Mr Bonucci served as the director for legal affairs for the Organization for Economic Cooperation and Development (OECD). He has been one of the most prominent international voices in anti-corruption and anti-bribery, having led the OECD's efforts in this area for more than two decades. In advising clients, Mr Bonucci draws on his international experience with compliance programmes, investigations, and anti-corruption issues across various legal systems, as well as his deep knowledge of intergovernmental and multilateral processes.
---