The Legal 500
Webinars
How to combat money laundering in a changing world
30 November 2021, 5.45pm-6.45pm CET
← Back to Webinar homepage
How to combat money laundering in a changing world
Overview
Today, financial institutions are faced with increasingly complex challenges when it comes to implementing effective anti-money laundering (AML) compliance systems. The advanced digitalisation of services and growing volume of data alongside a steady stream of regulatory changes and increasingly sophisticated criminal networks contribute to a constantly evolving landscape and higher vulnerability to illicit activity. During this roundtable, participants will learn about how money laundering has changed, typical pitfalls and the future of AML compliance. We will hear both from traditional banks and Fintechs about their varying perspectives, specific risks and challenges.
---
Speakers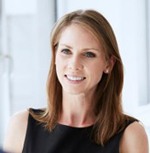 Carina Nilles
Expert in financial crime compliance and investigation, AlixPartners
As a go-to expert for high-profile investigations and compliance issues, Carina supports and advises global financial institutions, corporations, regulators, and authorities. Carina's clients have benefited from her key roles in the investigations of major financial crime cases related to money laundering, tax evasion, fraud, corruption, data leakage, and breaches of regulatory rules and requirements, including in the context of monitorships mandated by US authorities. In addition, Carina has served as a compliance advisor to C-level executives and board members with regard to the assessment and enhancement of organisations' compliance functions and corporate governance structures. Carina has a Bachelor of Arts in business and is an ACAMS-certified Certified Anti–Money Laundering Specialist. She was named on Global Investigations Review's 2020 list of 40 Under 40 and by German business magazine Capital as a 2018 Top 40 Under 40 manager.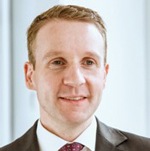 Dr. Veit Bütterlin
Specialist in forensic investigations and compliance services, AlixPartners
Veit supports clients in investigations and during enforcement procedures. He is an internationally recognised 'financial crime expert' (CNN). Who's Who Legal lists him as one of world's leading forensic accountants. His work concerns investigating and preventing fraud, corruption and money laundering, as well as related offenses such as tax evasion, sanctions circumventions, terrorism financing, illegal wildlife trade or human rights issues. He has supported companies on-site in more than 20 countries. His in-house roles included acting as Money Laundering Reporting Officer, divisional head for allegation management and investigations, and holding CFO responsibility, in various multinational companies. Veit has a doctoral degree in economics from the University of Tübingen and researched at Harvard University. He is a Certified Anti-Money Laundering Specialist (CAMS), a Certified Global Sanctions Specialist (CGSS), a Certified Fraud Examiner (CFE), a Certified Fraud Specialist (CFS), a Certified Professional Forensic Accountant (CPFAcct), and a Certified Professional Internal Auditor (CPIA).

Gautam Sachdev
Director, AlixPartners
Gautam is a seasoned risk and compliance professional with more than 16 years of in-house experience in various global and regional roles in the areas of compliance, risk management, operations, governance, technology and risk assessment in the second line of defence. He has worked at major financial institutions both in the United States and internationally. Previously, he was with Macquarie Group as managing director, global head of risk surveillance, and chief product owner for risk management, overseeing operations, governance, technology, and strategy. Gautam has an MBA from Northwestern University's Kellogg School of Management and a Master of Science in electrical engineering from New York University.
---
In Association With

AlixPartners
AlixPartners is a results-driven global consulting firm that specialises in helping businesses respond quickly and decisively to their most critical challenges - from urgent performance improvement to complex restructuring, from risk mitigation to accelerated transformation. These are the moments when everything is on the line - a sudden shift in the market, an unexpected performance decline, a time-sensitive deal, a fork-in-the-road decision. We stand shoulder to shoulder with our clients until the job is done, and only measure our success in terms of the results we deliver. We partner with you to make the right decisions and take the right actions. And we are right by your side. When it really matters.