The Legal 500
Webinars
Reflect and look ahead: technology in the legal space in 2022
11 January 2022, 12.00pm CET
← Back to Webinar homepage
Reflect and look ahead: technology in the legal space in 2022
Overview
Following our discussion last year on the legality and security of e-signatures, the world has continued to change, with governments passing permanent reforms to digital signatures. But what impact and benefit this had on companies and what do in-house legal teams need to be aware of?
There are frequently many questions surrounding the role and security of electronic signatures, such as in what instances eSignatures can be used and if they are legally binding, or in other words: can they hold up in court? And what role does technology play in aiding legal departments across the world?
Which is why The Legal 500 and DocuSign have arranged this timely webinar to answer these questions among others, with an interactive session bringing in some of the most prominent speakers within this space.
Discussion points include:
What will 2022 look like for the multifaceted legal department?
Will technology play a bigger role?
How is document processing likely to change?
What were the biggest issues in 2021 for the legal sector, and was the growing trend to allocate more or reduce legal budget?
Were there any legal document scandals in 2021 and if so, what lessons can be learned?
---
Speakers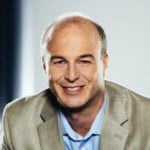 Doug Luftman
Deputy general counsel, IP, product and regulatory affairs, DocuSign
---