The Legal 500
Webinars
Reflect and look ahead: technology in the legal space in 2022
18 January 2022, 4PM CET
← Back to Webinar homepage
Reflect and look ahead: technology in the legal space in 2022
Overview
Following our discussion last year on the legality and security of e-signatures, the world has continued to change, with governments passing permanent reforms to digital signatures. But what impact and benefit this had on companies and what do in-house legal teams need to be aware of?
There are frequently many questions surrounding the role and security of electronic signatures, such as in what instances eSignatures can be used and if they are legally binding, or in other words: can they hold up in court? And what role does technology play in aiding legal departments across the world?
Which is why The Legal 500 and DocuSign have arranged this timely webinar to answer these questions among others, with an interactive session bringing in some of the most prominent speakers within this space.
Discussion points include:
What will 2022 look like for the multifaceted legal department?
Will technology play a bigger role?
How is document processing likely to change?
What were the biggest issues in 2021 for the legal sector, and was the growing trend to allocate more or reduce legal budget?
Were there any legal document scandals in 2021 and if so, what lessons can be learned?
---
Speakers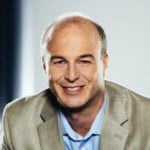 Doug Luftman
VP & Deputy General Counsel, Product, Innovation Services, Transactions, Regulatory / Government Affairs; Chief Privacy Officer, DocuSign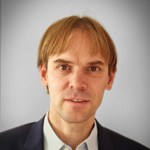 Dr Michael Riha
General counsel,  Eurofins Group
Dr Michael Riha is general counsel of the Eurofins Group, a leading provider of bioanalytical testing services, operating in 50 countries. In his function, he provides legal support to the worldwide network of Eurofins laboratories and also oversees the compliance programme at group level. He has been working with Eurofins since 2017, following several other in-house and private practice positions before. Michael holds a law and a business administration degree from Ludwig Maximilian University in Munich. He is a 'specialised generalist' with extensive expertise in different industries and experience in M&A, corporate law as well as commercial and IP law, always seeking a pragmatic approach with a clear focus on supporting the business. The Legal 500 lists him in the GC Powerlist as one of the most influential and innovative in-house counsel in the Benelux region.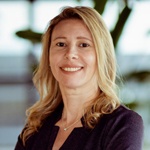 Cristiane Rego
General counsel, Braskem Netherlands B.V.
Cristiane Rego has more than 20 years of professional experience as an in-house lawyer in large companies. She is currently the general counsel at Braskem Netherlands B.V. responsible for the legal and governance departments specific to the business in the Europe and Asia regions. She is also responsible for the global legal support for the biopolymers strategy, product stewardship regulation, international feedstock and maritime transportation. Her team is located in Rotterdam (The Netherlands), Sao Paulo (Brazil) and Mexico City (Mexico).
Braskem Netherlands B.V. is the international holding company at Braskem group, the largest producer of thermoplastic resins in the Americas and the world's largest producer of biopolymers. Through its offices in the Americas, Europe and Asia, Braskem serves customers in more than 100 countries, through sustainable solutions in chemistry and plastics.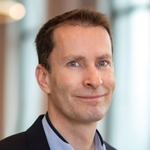 Julien Cayet
Technology and innovation director, Loyens & Loeff
Julien Cayet is technology and innovation director at Loyens & Loeff, the second largest independent law firm in Europe with four home markets in the Benelux and Switzerland combined with a global network in Europe, Asia and the US. His mission is to help the firm embrace the digital revolution, building on its 100-year legacy to reinvent new ways to delight clients with law and tax solutions. Mr Cayet anchored the innovation agenda in the broader strategy of the firm, built a use case factory to accelerate technology adoption and created an innovation community to evolve the culture of the firm. He is a keen advocate of automation and artificial intelligence to streamline delivery and of digital as a powerful way to create branded digital experiences for clients.
Prior to joining Loyens & Loeff, Mr Cayet held several leadership positions at Arcadis, a third-party engineering firm, practiced as strategy consultant in the oil and gas industry at Booz Allen & Hamilton and founded a clinical trial start-up. Mr Cayet lives in Amsterdam with his wife and two sons.
Johan De Bruycker
Group general counsel, Ageas
Johan De Bruycker's background in banking and finance is extensive, having spent almost two decades at Altius as partner and head of banking and finance. His education includes the University of Georgia, University of Paris II, and University of Ghent in Belgium. He is fluent in Dutch, French and English.
---