The Legal 500
Webinars
From Paperwork to Productivity: How AI is Reshaping the Way We Handle Contracts
June 28 2023
11:30 am
EST - Eastern Standard Time (UTC -5:00)
← Back to Webinar homepage
From Paperwork to Productivity: How AI is Reshaping the Way We Handle Contracts
Overview
Over the last decade, contract management has undergone many changes. However, considering today's technology options, price points, and the bandwidth of the available workforce, the legal department's starting point should not be surrounded by manual methods.
How legal teams perform basic processes such as contract authoring, and risk review has to change. The good news is that starting with even a basic amount of automation, such as SharePoint/Google Drive is the norm for many companies now that technology has embraced the legal department.
As the wave of digitization crashes upon the shores of the legal world more fully, the practical applications of Artificial Intelligence in contract management present a strategic opportunity for the legal function.
By leveraging data better, organizations can look forward to 'legal operations' becoming a key area for adding value through more efficient day-to-day contract management.
Key Takeaways:
1. Optimize day-to-day operations, freeing up valuable time and resources for high-value strategic activities.
2. Achieve standardization across businesses to ensure enterprise-wide compliance with services, products as well as regulations.
3. Enhance existing processes such as approving NDAs, fast-tracking approvals, and consolidating duplicate templates.
4. Drive cost savings by boosting compliance and tracking utilization using post-award analytics
5. [Bonus] 3 industry case studies on how companies have leveraged CLM to improve cycle times and increase compliance.
---
Speakers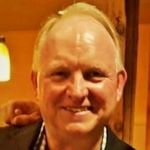 William Dyer
Willam Dyer is the Regional Vice President at Zycus, a leader in the Forrester Wave for Contract Lifecycle Management. William has spent more than a decade advocating CLM solutions for enterprises across geographies, making him a domain expert. He has successfully delivered ROI to numerous clients comprising legal leaders for Fortune 500 companies spanning different industries. In this stint in Zycus, his mandate is providing value and making a business case for global enterprises in the scope of a sales leader. His attention to detail and product expertise makes him the go-to person to strategize go-to-market plans.
---
In Association With