The Legal 500
Webinars
Doing business in Kuwait in 2021 – Opportunities, challenges and potential disputes
3 March 2021, 11.00am Kuwait
In association with...

← Back to Webinar homepage
Doing business in Kuwait in 2021 – Opportunities, challenges and potential disputes
Overview
On 3 March, The Legal 500 and Meshari Al Osaimi jointly hosted a webinar to explore the opportunities and challenges when conducting business in Kuwait.
Topics included:
The effect of defaults in Kuwait
How can you secure your debt, make sure that your debt is first in line if insolvency and bankruptcy?
What can the debtor do?
Best practice when litigating
Voluntary and involuntary insolvency
Infrastructure projects and PPP projects – administrative law and liability
To view Mohammed AlNoor's webinar presentation, please click here
Speakers

Hasan Al Mousawi,  partner,  Meshari AlOsaimi Law Firm (ALF)
Hasan Al Mousawi  was awarded his license of law from Kuwait University in 2005 and is a member of the Kuwaiti Lawyers Association. His expertise extends to cover complex corporate and financial litigation, construction and engineering claims, commerce and trade, as well as arbitration and meditation. He also works on Islamic finance issues, assisting clients, and investors on financing solutions and Shariah Islamic law compliance.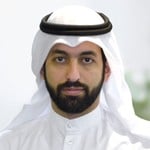 Saad Al Asfoor,  senior attorney,  Meshari Al Osaimi Law Firm (ALF)
Saad Al Asfoor completed his license of law at Kuwait University (KU) in 2007, and continued his legal education at KU, receiving a Masters in law in 2010.  Saad is a member of the Kuwaiti Lawyers Association. He excelled in his legal career, working as an oil and gas lawyer with Kuwait National Petroleum Company (KNPC) for seven years. During this time, he received a certificate for an International Legal English course from the University of Cambridge in 2015.
He moved to Meshari Al Osaimi Law Firm in 2016, and became one of the firm's leading lawyers, specialising in investment and finance, banking, oil and gas and complex litigation.

Mohammed Al Joaan,  senior attorney,  Meshari Al Osaimi Law Firm (ALF)
Mohammed holds a bachelor's degree in finance from the University of San Diego, US. He completed his Juris doctoral degree from McGeorge School of Law in 2016. Mohammed is a member of the Kuwaiti Lawyers Association and is a licensed New York state bar attorney.
Mohammed's expertise includes representing clients in multi-jurisdictional and complex litigation matters, in addition to, providing clients with legal consultations on corporate and commercial matters.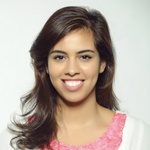 Dalal Al Sulaiti, associate and the head of international department, Meshari Al Osaimi Law Firm (ALF)
Dalal AlSulaiti received her Bachelor of Law with honors from the University of Bristol, UK in 2015 and is a member of the Kuwaiti Lawyers Association. Dalal specializes in advising national and international clients in various corporate and commercial matters. Her experience includes, drafting of contracts, providing legal consultations and management of disputes.
Simultaneously, since 2018, Dalal has been working as a consultant with the World Bank Group.

Qusay R. Zidan, financial advisor, financial department, Meshari AlOsaimi (ALF)
Qusay is an expert at preparing financial reports and use of forensic accounting for the purpose of serving financial litigation matters, in addition to drafting and preparing defense memorandums and attending sessions held at the expert department.

Mohammed AlNoor, group chief legal counsel & international advisor, Action Group Holding
Mohammed Al Noor is group chief legal officer and international advisor for Action Group Holdings, an investment company headquartered in Kuwait with subsidiaries in Europe, North America, Australia, and the MENA region. His cross-border legal and business experience has been recognised by The Legal 500 for helping to drive business growth with a focus on the GCC markets.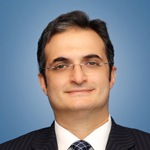 Amr Wageeh, general legal counsel, Kuwait Direct Investment Promotion Authority
Amr Wageeh is an experienced senior legal counsel with a demonstrated history of working in the investment management industry has more than 20 years of extensive legal experience in corporates, with an emphasis on contracts management, tenders, procurements, international trade, has in-depth knowledge and expertise in FDI, corporate governance, offset program and economic zones. He is skilled in negotiation, operations management, securities, document drafting, and business intelligence. Mr Wageeh is a strong legal professional with a Master of Laws – LLM focused on private law – investments and international trade.
Amr Wageeh is a bilingual counsel with a fundamental understanding of the issues confronting global corporations and governments. Amr was selected by The Legal 500 as one of the most influential 100 general counsels in the GC Powerlist: Middle East for the years 2018 and 2019. 
---