The Legal 500
Webinars
A guide to doing business in Romania
25 February 2021, 11.00am EET
In association with...

← Back to Webinar homepage
A guide to doing business in Romania
Overview
As the world grapples with the pandemic, market volatility, government changes to FDI policies and other significant regulatory changes, organisations find themselves in a drastically altered marketplace. These disruptions will significantly alter how parties approach how they conduct business going forward.
This webinar, brought to you by The Legal 500 and Filip & Company, is designed to give GCs the essential knowledge they need to navigate their businesses through the ongoing crisis, while providing an insight into doing business in Romania in the coming year.
Speakers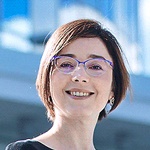 Cristina Filip, Managing Partner, Filip & Company
Further speakers TBC