The Legal 500
Webinars
What is powering and transforming M&A today (and tomorrow)?
25 February 2021, 11.00am EET
In association with...

← Back to Webinar homepage
What is powering and transforming M&A today (and tomorrow)?
Overview
While the Covid-19 pandemic continues to raise unique and unprecedented challenges, businesses have had to respond accordingly and will continue to learn to adapt. While some companies thrived in the "new normal", others were hard hit by the unprecedented challenges. In 2021 there is a lot of work in front of everyone dealing with the changed realities and seeking to chart or create the best path forward.
In the same time, sometimes as a result of the pandemic and sometimes by parallel evolution, the world around us has continued to transform at a rapid pace and new trends are emerging, whether it's to advances in biotech and medical businesses, the responses to climate change related risks or the rise and rise of the digital and online.
In this webinar, The Legal 500 and Filip & Company will explore the latest trends driving M&A and how they are likely to continue in 2021 and the next few years. Our panel of M&A experts will share key insights on the latest transactions, sectors of interest and best practices for deal-making in 2021.
 Topics covered include: 
The shape of deals to come – what can be different after learning the pandemic lessons?
Deal activity outlook – is twisting time here again for M&A?
How will sustainability and climate change impact the M&A activity?
Key sectors to watch
Speakers
Moderator:

Alexandru Birsan, Partner, Filip & Company
Panellists :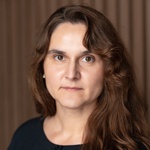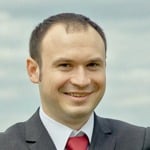 Alina Stancu Birsan, Partner, Filip & Company
Berke Biricik, Principal, Mid Europa Partners
Cristina Filip, Partner, Filip & Company
Mihai Rotaru, Deputy Head of Legal Division, Banca Transilvania
Oleg Roibu, Legal and Public Policy Director, eMAG
---