The Legal 500
Webinars
Adapting to a new M&A landscape: security of supply, talent shortages, FDI regimes, and valuing deals, and how they are likely to drive M&A trends going forward.
24 May 2022, 4.00pm time
← Back to Webinar homepage
Adapting to a new M&A landscape: security of supply, talent shortages, FDI regimes, and valuing deals, and how they are likely to drive M&A trends going forward.
Overview
While some of the key trends currently driving the M&A landscape were present throughout 2021 (eg, deglobalisation of supply chains; push for technology; thirst for talent), other such drivers were not altogether anticipated (eg, Russia's invasion of Ukraine; the impact of inflation; global sanction regimes).  Join us for a webinar where we discuss these trends and how they will drive the M&A landscape during 2022.
---
Speakers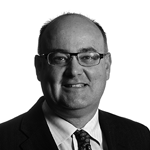 Robin Johnson
Partner, Eversheds Sutherland
Robin is co-chair of Eversheds Sutherland's cross-border M&A team and runs a team across 30 jurisdictions of over 100 lawyers. He is also sector chair of the diversified industrial sector group.
Mergermarket has placed Robin regularly in the top 10 of their Rainmaker leagues in the last eight years.
Legal Business in the UK recently voted Robin as one of the top ten M&A lawyers in the UK.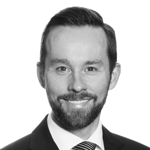 Antony Walsh
Partner, Eversheds Sutherland
Antony is a partner in our corporate group and focuses on global M&A and treasury and structure projects for global major corporates, often for businesses in the industrials and/or technology sectors.
Antony is client relationship manager for global clients including: Brady Corp, TechnipFMC, Tenneco, Avery Dennison, General Motors (auto) and Eaton.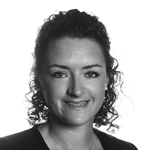 Hannah Kaye
Senior associate, Eversheds Sutherland
Hannah is a senior associate in our corporate group. She has experience in international public and private M&A and reorganisations, acting for major corporates and private equity houses.
Hannah has recently returned from secondment at Smiths Group Plc where she worked on matters including the $3bn demerger of their medical division, the acquisition of Access Scientific and the acquisition of PathSensors by way of reverse merger.
---
In Association With
Eversheds Sutherland
Eversheds Sutherland's global corporate law practices advise a range of clients, from some of the world's largest corporations to growing and start-up businesses. The team has more than 500 corporate lawyers in locations around the world, advising on mergers and acquisitions (M&A), initial public offerings (IPOs), takeovers, private equity, venture capital, debt and equity issues, fund formation, corporate reorganisation, corporate governance and company secretarial. Whatever your needs, Eversheds Sutherland are on hand to help your business navigate this complex and evolving legal area. The global corporate law team has extensive experience in the sector. Eversheds Sutherland has dedicated corporate lawyers in Europe, North America, the Middle East, Asia and Africa, who can guide you through transactions in these often demanding marketplaces. They deal with large-scale projects involving multiple jurisdictions and countless day-to-day activities that help you manage your international operations. The firm's lawyers regularly monitor the economic, regulatory and legislative environment, in order to help you make the most of new opportunities, while minimising risk. Evershed Sutherland also prides itself on it's innovative and client-focused approach to project management. Eversheds Sutherland's lawyers deliver consistently high-quality advice and effective solutions on time and within budget. It aims to provide the most transparent and dependable international corporate legal support possible. The team serve clients of all sizes, from entrepreneurs to FTSE 100 and Fortune 200 companies. As well as a wealth of experience advising on the most complex, strategic projects it also works on smaller transactions. Variety, flexibility and responsiveness are the building blocks of the team.