The Legal 500
Webinars
The crumbling walls between professional and private life
8 June 2022, 3.00pm Belgium/2.00pm UK
← Back to Webinar homepage
The crumbling walls between professional and private life
Overview
Flexible and remote working are evolutions long in the making, which the Coronavirus pandemic has hugely accelerated. At the start of the pandemic in early 2020, our home and work worlds collided, and it became increasingly difficult for employees to separate their professional and private lives. Now, with employees gradually returning to the office, it is clear that things will not go back to the way they were. Remote and hybrid working has become standard practice in most industries and sectors, with most employees being allowed to work from home at least a few days every week. This flexibility has allowed employees to organise their private lives better, but it has also led to the slow erosion of the clear boundaries between work and free time.
During this webinar, an international panel of experts from both legal and HR backgrounds will explore the differing trends arising from the crumbling walls between professional and private life across Europe and their real-life consequences. They will also offer practical advice on how to mitigate the legal and reputational risks arising from these increasingly blurred boundaries. Key areas for discussion will include:
Remote and flexible working as it is now, including the right to disconnect, the effect on employee wellbeing and employee productivity and monitoring;
The rise in employee activism and growing emphasis on diversity & inclusion;
The increasing use by businesses of contingent workers, gig economy workers and freelancers; and
The impact of flexible working on business protection and information security, as well as talent attraction and retention.
---
Speakers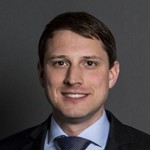 Anton Aerts
Anton Aerts works as a counsel in Bird & Bird's employment team in Brussels, where he advises and represents its clients in a wide range of matters relating to employment and social security law.
He specialises in all aspects of employment and social security law, including transfer of undertaking, restructurings and individual and collective redundancies. He also advises clients on business immigration and cross-border employment situations.
Mr Aerts' sector focused approach with an emphasis on the life science and technology sectors has allowed him to develop specific expertise in matters such as protection of confidential information, including trade secrets, employee poaching and international mobility.
He also specialises in all employment aspects of corporate transactions. Working closely with the international Bird & Bird corporate teams Anton Aerts ensures that all potential employment liabilities are fully assessed and appropriately managed or factored into the deal.
He is experienced in working with clients who are in the process of restructuring where he assists with strategic decisions to allow the clients to plan their employment policy for the future.
Finally Mr Aerts helps clients optimise their remuneration and benefits packages for employees, taking into account the heavy tax and social security burden in Belgium. He has experience implementing equity plans (stock options, RSU's) for international companies in Belgium.
He offers his clients in-depth but also very practical hands-on solutions to all their employment related issues. He delivers fast and precise answers whenever requested by our clients.
Anton Aerts joined Bird & Bird in 2012. Prior to joining Bird & Bird he worked in the employment law department of a Belgian law firm.
Furat Ashraf
Furat Ashraf is a senior associate in the international HR services group in London. She provides strategic and practical solutions for clients on a wide range of contentious and non-contentious employment matters.
Acting for a broad range of clients from global financial institutions to multinational corporates, her experience includes drafting and negotiating settlement agreements and employment contracts, reviewing and updating employment policies and handbooks, and advising on the employment aspects of large cross-border corporate transactions, including TUPE issues on business transfers and outsourcings. Ms Ashraf also advise clients on both individual and collective redundancy exercises.
In addition, she provides strategic advice to clients in relation to employment tribunal proceedings, including unfair dismissal, unlawful deductions from wages, whistleblowing and discrimination cases, and has experience in alternative dispute resolution including the mediation of employment disputes.
Ms Ashraf has enhanced her professional experience by working on part-time secondment to a prominent newspaper group for 18 months, where she advised on a number of employment matters including complex disciplinary and grievance issues as well as day-to-day HR queries.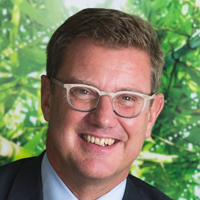 Philippe Vranckx
Philippe Vranckx is Head of Human Resources Benelux, France, Spain and MENA for SThree, a global STEM-specialist staffing and recruitment partner.
Based in Brussels he has a large HR experience in various sectors of industries in continental Europe. This goes from companies like Altran, Lhoist and JP Morgan.
Familiar with people centric organisations where engagement and retention of teams are essential, Philippe is daily involved in discussions about what makes companies a Great Place to Work. This involves topics like hybrid working, flexible working, working from abroad but also anticipating what future of work will look like.
Philippe is currently active in a region composed of 6 different countries covering a large scope of cultures, languages and legislations in a very high performance organisation. In a context of war for talent, this leads him to always challenges the status quo and adapt the HR policies to the new ways of working.
Francisca Beloso Garcia
Global head of people, DCS division, CBRE
Francisca is the global head of people, DCS division at CBRE and she is also a member of their EMEA diversity, equality, and inclusion steering committee.
Francisca is an MBA and FCIPD qualified international HR professional with more than 20 years' human resources and diversity, equality and inclusion experience. Francisca speaks English and Italian, and she is a native Spanish speaker.
---
In Association With

Bird & Bird
Bird & Bird are a truly international firm, organised around its clients. With its technical expertise and problem-solving experience, it will help you unlock the potential of change and realise your ambitions. With more than 1,400 lawyers and legal practitioners across a worldwide network of 30 offices, Bird & Bird delivers expertise across a full range of legal services. Its specialisms include advice on commercial, corporate, EU and competition, intellectual property, dispute resolution, employment, finance and real estate matters. The key to its success is its constantly evolving sector-focused approach. Clients build their businesses on technology and intangible assets, and operate in regulated markets. To better meet their needs Bird & Bird has developed deep industry understanding of key sectors, including automotive, aviation and defence, energy and utilities, financial services, life sciences and healthcare, retail and consumer, media, entertainment and sport and tech and comms.