The Legal 500
Webinars
A Guide to M&A in Greece: Market opportunities and challenges in 2022
6 December 2021, 11.00am Athens
← Back to Webinar homepage
A Guide to M&A in Greece: Market opportunities and challenges in 2022
Overview
Following our discussion last year on M&A impacting Greece, The Legal 500 and Masouros & Partners pick up the conversation to consider the year ahead, with our esteemed line-up of speakers sharing their insight around M&A trends that are set to shape the region in 2022.
---
Speakers
Pavlos Masouros
Managing partner, Masouros & Partners
Argiris Economou
General counsel, Public Power Corporation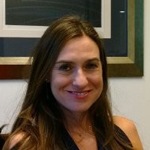 Yiota Krassakopoulou
General counsel, director legal, insurances and corporate affairs, Attica Holdings
Catherine Karanikola
Chief legal officer, the YNV Group
Catherine Karanikola is an Athens Bar Supreme Court registered lawyer with more than 18 years of experience as a practicing attorney focusing on commercial, corporate, privacy and IT/IP laws. Catherine has worked as a senior associate in prominent Greek legal law firms and since 2014 has served as general legal counsel to major global technology companies, including Softomotive, a company that got acquired by Microsoft Corporation in May, 2020. As general legal counsel and VP of operations to Softomotive, Catherine drove end to end the M&A process with Microsoft to ensure the smooth integration of the Softomotive assets and personnel into Microsoft. Catherine is now serving as chief legal officer to the YNV Group.
---
In Association With
Masouros & Partners
Masouros & Partners is a law firm headquartered in Athens with an international office in The Hague focusing exclusively on sophisticated capital and specialising in corporate law and M&A. Masouros & Partners advises routinely private equity funds in relation to Greek (public and private) M&A, while it is also involved in big ticket corporate litigation and M&A arbitration in Greece and beyond. The firm has a 'best friends' relationship with a good number of major US and UK law firms and is also a traditional adviser for Dutch clients doing business in Greece.