The Legal 500
Webinars
A guide to M&A in Greece: Market opportunities and legal trends
3 December 2020, 11.00am Athens
In association with...
← Back to Webinar homepage
A guide to M&A in Greece: Market opportunities and legal trends
Overview
As the world grapples with the pandemic, market volatility, government changes to FDI policies and other significant changes to the M&A regulatory regime, buyers and sellers find themselves in a drastically altered marketplace. These disruptions will significantly alter how parties approach M&A transactions going forward.
This webinar, brought to you by The Legal 500 and Masouros & Partners, is designed to give GCs the essential knowledge they need to navigate their businesses through the ongoing crisis, while delivering relevant insights into likely trends and regulatory issues on inbound and outbound transactions in the coming years.
Speakers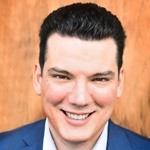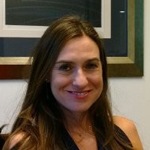 Pavlos Masouros, managing partner, Masouros & Partners
Emmanuel Michelakakis, GC, Global Cruise Lines Ltd
Argiris Economou, chief legal officer, Public Power Corporation
Yiota Krassakopoulou, general counsel, director legal, insurances and corporate affairs, Attica Holdings
About Masouros & Partners
Masouros & Partners is a law firm headquartered in Athens with an international office in The Hague focusing exclusively on sophisticated capital and specializing in corporate law and M&A.
Masouros & Partners advises routinely private equity funds in relation to Greek (public and private) M&A, while it is also involved in big ticket corporate litigation and M&A arbitration in Greece and beyond. The firm has a 'best friends' relationship with a good number of major US and UK law firms and is also a traditional advisor for Dutch clients doing business in Greece.
---