Event information
Date: Mon 8 Nov 2021 Time: 8.15am - 6.00pm Venue: etc venues St Paul's, 200 Aldersgate, London, EC1A 4HD
After a year's hiatus, our annual the Legal Business Commercial Litigation Summit will take place on 8 November 2021 and will see senior figures from the world of disputes debate key issues in the field.
This year's summit, which will as ever attract a blend of private practitioners and in-house counsel, will see a focus on the development of litigation in the Covid era, including the opportunities and challenges facing courts to adapt to new ways of working; the types of disputes most likely to arise from the pandemic; and the use of hybrid approaches to hearings.
Between comprehensive panel discussions and the opportunity to meet and engage with fellow counsel, the Commercial Litigation Summit 2021 promises to be a practical and forward-looking event, bringing together the world's leading experts.

Agenda
Quincecare: banks in the spotlight
Almost thirty years ago, the English courts found that a bank owes a fiduciary duty to its customer, known as the Quincecare duty of care, in both contract and tort to execute the customer's instructions with reasonable care and skill. That extends to refraining from making a payment pending enquiries about the bona fide nature of those instructions from a customer if it has reasonable grounds for believing that the payment is an attempt to misappropriate funds from the customer. Since that original case, it has rarely been relied upon by customers seeking to take action against their bank. However, a number of recent decisions in the last two years have changed that and put the duty firmly back in the spotlight. And 2022 is set to produce a number of important appeal decisions which will decide whether banks owe such a duty to personal customers as well as corporate ones and, crucially, whether banks can contract out of the Quincecare duty.
Rick Brown, partner, HFW (moderator)
Jeffrey Onions QC, barrister, One Essex Court
A new horizon in light of compulsory ADR
Alternative dispute resolution (ADR) is already mandatory before going to court in most family and employment disputes, but recent developments suggest it will soon become compulsory in all civil litigation. Is such a compulsion necessary or even legal? And how will it affect pre-action conduct and tactics?
Paul Strelitz, barrister, Gatehouse Chambers (moderator)
Luke Harrison, partner, Keidan Harrison
Robert Waterson, partner, RPC
Sarah Perry, managing partner, Wright Hassall
Stephen Meade, partner, Capital Law
Damages-based agreements: the future of funding litigation, or still a high-stakes gamble?
Damages-based agreements have been available since 2013, although lack of certainty over their enforcement meant few law firms made use of them. Change is on the horizon, however – new draft DBA Regulations are under review, and a series of cases before the courts in 2021 have arguably provided reassurance on interpretation and enforcement of DBAs. So will DBAs feature more prominently in the future of funding litigation, and how might they benefit law firm profits?
Maurice Macsweeney, Harbour Litigation (moderator)
Martyn Day, Leigh Day
Richard Leedham, Mischon de Reya
Natasha Harrison, Boies Schiller Flexner
Litigation post-pandemic – the client's perspective
Reflecting on the day's discussions, this panel sees leading GCs give their take on the key issues facing companies in litigation and outline what advisers need to learn from clients.
Jane Colston, Brown Rudnick (moderator)
Too much of a good thing: are cases becoming over managed?
The last few years have heralded significant increased judicial intervention in the management of commercial trials. Recent notable examples are found in the areas of disclosure, witness statements and costs budgeting, together with the development of more specialised courts. This roundtable discussion will concern the implications (both good and bad) of these (and other) developments and where the balance should be struck between the all too often competing demands of technology, party autonomy and the interests of other courts users, set against the background of ever-spiralling costs.
Sara Masters QC, Twenty Essex (moderator)
Henry Byam-Cook QC, Twenty Essex
Daniel Bovensiepen, Twenty Essex
Speakers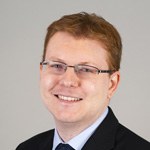 Daniel Bovensiepen, Twenty Essex
Daniel Bovensiepen's practice covers a broad range of international commercial work. He has extensive experience, including in the Supreme Court and Court of Appeal, and in arbitration under a wide variety of arbitral rules. He is consistently ranked as a leading junior by The Legal 500, Chambers & Partners, Chambers & Partners Global, and Who's Who Legal.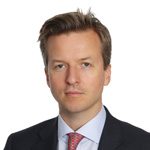 Rick Brown, HFW
Rick Brown is co-head of the fraud and insolvency team. Rick specialises in complex, high-value cross-border fraud and insolvency matters, including those which involve claims for breach of contract, fraud and/or breach of fiduciary duties and asset tracing. He has also worked on a number of offshore trust matters in the Caribbean, Gibraltar and elsewhere. He regularly deals with and instructs investigators and offshore lawyers.
Rick has considerable experience in acting for insolvency practitioners, mainly on contentious complex cross-border insolvency matters. He has valuable experience of interlocutory hearings and trials in the Commercial Court in the British Virgin Islands and elsewhere in the Caribbean and has significant experience acting for clients on claims involving parties from Russia and the CIS, as well as the Middle East.
Rick is also ranked in Who's Who Legal for Asset Recovery and has been recommended within the Dispute Resolution (Commercial Litigation) section of The Legal 500.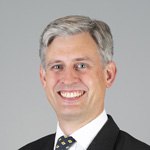 Henry Byam-Cook QC, Twenty Essex
Henry Byam-Cook QC has a broad commercial disputes practice, often involving cases with a multi-jurisdictional aspect. His experience covers sale of goods, joint ventures, SPAs, commission agreements, commercial agencies, financial products, guarantees and trade & asset-finance structures. He has extensive experience of jurisdictional and injunction applications together with acting in trials, frequently with a complex, technical dimension.

Jane Colston, Brown Rudnick
Jane Colston specialises in complex cross-border litigation, including high-value civil fraud cases, commercial banking, contract and tort disputes as well as company, shareholders and partnership disputes. Chambers and Partners 2021 ranks Jane in Band 1 and states: 'she is incredibly clear in her strategic thoughts and knowledgeable. An impressive lawyer who is resilient and finds an answer to everything.'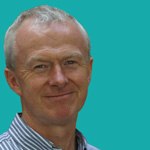 Martyn Day, Leigh Day
Martyn Day is the senior partner of Leigh Day, the firm he co-founded in 1987.  He leads a team specialising in environmental and product liability disputes, which are frequently international in nature, and often run as group actions.  He acts for claimants seeking redress against corporate and government bodies, and his high profile caseload includes achieving compensation for the victims of several major toxic oil spills, for victims of torture, and former prisoners of war.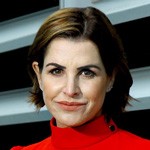 Natasha Harrison, Boies Schiller Flexner
Natasha Harrison is a managing partner of Boies Schiller Flexner, and founded the firm's London office. Natasha's practice focuses on high-stakes international litigation and arbitration. She represents funds, investment banks, governments and corporations in cases arising from distressed debt, emerging market and sovereign debt investments, as well as other complex financial structures. Natasha was listed by Financial News as one of the 100 Most Influential Women in European Finance in 2020, and was recently named, for the third year running, a HERoes Woman Role Model in awards which celebrate women who lead by example and drive change to increase gender diversity in the workplace.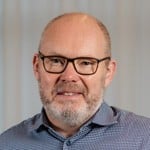 Richard Leedham, Mishcon de Reya
Richard Leedham is a partner and head of commercial litigation at Mishcon de Reya.  He advises on litigation and arbitration arising from investment and shareholder disputes, and insurance coverage issues (notably, representing the Hiscox Action Group in the recent historic FCA Business Interruption litigation).  Richard is also at the forefront of innovation in the litigation funding field, and advises clients on CFAs, DBAs, and other options for funding their cases.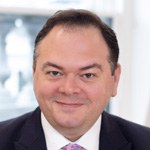 Maurice MacSweeney, Harbour
Maurice MacSweeney is a director of litigation funding at Harbour, the world's largest privately-owned dedicated litigation and arbitration funder, where he originates new investment opportunities and presents them to Harbour's investment committee.  Maurice works with solicitors, barristers, in-house counsel, asset recovery and insolvency practitioners, to develop funding solutions for single cases, portfolios of litigation, monetisation of ongoing cases, acquisition of judgments and awards, and credit facilities for law firms.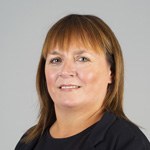 Sara Masters QC, Twenty Essex
A go-to Silk for cases raising difficult jurisdiction and private international law issues, Sara Masters' practice extends to commercial disputes, (particularly complex multi-jurisdictional disputes), EU law (with a focus on competition and private international law), shipping and commodities, construction, energy, insurance and re-insurance. She has extensive experience in the field of international arbitration, both as counsel and arbitrator.
Jeffrey Onions QC, One Essex Court
Jeffery Onions undertakes a wide range of complex commercial and company law disputes work, both as an advocate and in an advisory context. He has particular expertise in banking and finance, company and insolvency, commercial litigation, civil fraud, energy/oil and gas, insurance and reinsurance, shareholder disputes and international arbitration. Recent cases have included PCP/Staveley v Barclays Bank plc (one of The Lawyer's top cases of 2019 and 2020), where he appeared at trial for Barclays in the high- profile dispute involving substantial claims arising from the alleged role of PCP and Ms Steveley in assisting Barclays to raise £7bn a capital raising conducted by the bank during the 2008 financial crisis.

Robert Waterson, RPC
Robert Waterson is a highly experienced regulatory disputes lawyer specialising in tax disputes, regulatory investigations and public law challenges. His practice includes multi-jurisdictional tax investigations and enquiries,  anti-dumping duty and customs disputes, VAT and direct tax disputes and sanctions. He has litigated at all levels of the UK courts and tribunals and the Court of Justice of the European Union.  He has particular experience of mediation in the context of claims against HMRC.
Covid-19 Entry Policy
All guests will need to demonstrate their Covid-19 status upon entry by either:
1. Proof of full vaccination – Both doses received (with the second at least 14 days prior to arrival).
2. Proof of a negative lateral flow test taken within 48 hours of attending.