LAW FIRM WINNERS: COMMENTS AND PHOTOS
To download a PDF of the complete UK awards commentary text, please click HERE.
CORPORATE AND COMMERCIAL
FIRM OF THE YEAR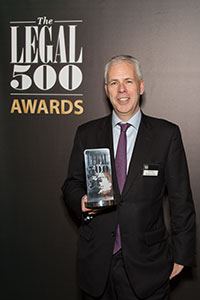 Slaughter and May
Slaughter and May's reputation precedes it in the corporate and commercial arena, with a panoply of FTSE 100 and FTSE 250 clients. 2013 saw the M&A team advising Vodafone on the disposal of its 45% interest in Verizon Wireless, while the competition department's lead role in the multi-jurisdictional merger control processes for Thermo Fisher's acquisition of Life Technologies demonstrated the strength of its international 'best friends' network.
FIRM (SPECIALISM) OF THE YEAR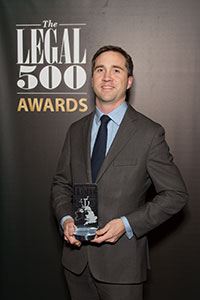 Weil, Gotshal & Manges (Private equity: transactions)
Weil, Gotshal & Manges is a perennial fixture on large-scale buyouts, where it acts for an intimidating roster of sponsors and pension funds. In addition to its deal-execution capabilities, the London office brings market-leading strength in finance, fund formation and restructuring, and also links up with its global network, making it a natural choice for high-value, complex cross-border work covering the full fund lifecycle. Of particular note, it advised Advent International and Bain Capital on their acquisition of RBS's remaining interest in WorldPay.
FIRM (REGIONAL) OF THE YEAR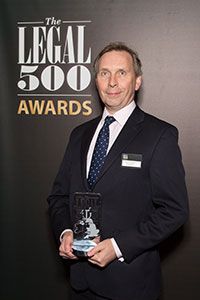 Birketts LLP (East Anglia)
Birketts LLP has firmly established itself a lynchpin of the East Anglian market. Six years ago it made the bold move of opening an office in the highly competitive Cambridge market, and the continued growth of that office and the ongoing recruitment of talented partners are a testament to the success of its regional strategy. Already a go-to brand for some of the biggest regional deals, it is steadily moving into more cross-border transactions such as the acquisition of sports car brand TVR from its former German owners.
CRIME, FRAUD AND LICENSING
FIRM OF THE YEAR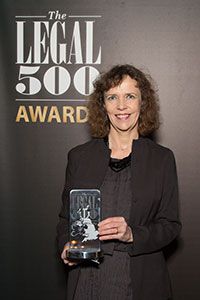 Kingsley Napley LLP
Stephen Parkinson's team hasn't been short of involvement in blockbuster crime cases in the last 12 months. In perhaps the most publicised of those – the politically charged phone-hacking trial at the Old Bailey – the team successfully defended both Rebekah and Charlie Brooks. The team also pulled off the coup of hiring Jo Rickards from DLA Piper.
FIRM (SPECIALISM) OF THE YEAR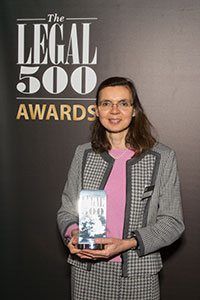 Pinsent Masons LLP (Gaming and betting)
Pinsent Masons' gambling and betting team has an impressively diversity of clients throughout the sector, advising some of the most significant names in online and bricks and mortar gambling, including Rank Group, Aspers and Ladbrokes. The practice is also at the forefront of developments in gambling legislation, playing an active part in forming the regulatory framework in which its clients operate. As one of William Hill's panel law firms, the team has a longstanding record of advising the group on projects and issues arising across all of its business channels.
FIRM (REGIONAL) OF THE YEAR
Bond Dickinson LLP (South West)
Bond Dickinson LLP is a leading firm in the licensing space, where it is renowned for providing high-level advice to a wide range of high-profile multi-site operators across the UK. Demonstrating its national credibility, it handles all of the licensing requirements for Marks and Spencer across Scotland, England and Wales. Other clients include Coral Racing, Ambassador Theatre Group and Association of British Bookmakers.
DISPUTE RESOLUTION
FIRM OF THE YEAR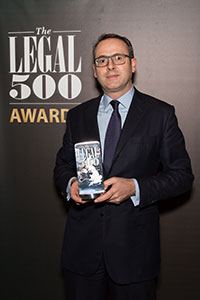 Freshfields Bruckhaus Deringer LLP
Consistently advising on the largest, most complex and high-stakes litigation in the UK market, Freshfields' powerhouse dispute resolution practice draws unanimous praise from clients and peers. Clients instruct the firm when they have issues – frequently with multi-jurisdictional features – that impact significantly on their business and are critical to the future of their industry sectors.
FIRM (SPECIALISM) OF THE YEAR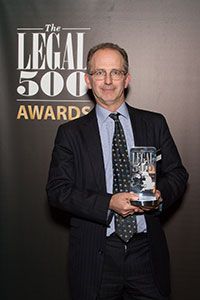 Simmons & Simmons (Commercial litigation)
Simmons & Simmons's commercial litigation team impressed during our research with its vast resources and scope of specialist sector expertise. Demonstrating the group's ability to handle business-critical commercial disputes that lead to critical judgments, the team acted for Patrick Dear and Reade Griffith in the key Court of Appeal decision, Dear v Jackson, which overturned a High Court decision on implied terms.
FIRM (REGIONAL) OF THE YEAR
Stewarts Law LLP (Yorkshire and the Humber)
Stewarts Law is investing in its disputes practice, with new team leader Mo Bhaskaran leading the way to secure new clients in the retail and communications spaces. The firm also leverages its contentious competition strength to conduct impressive high-end cartel actions: Jonathan Sinclair recently represented a slew of FTSE 100 and 250 companies in action against Mastercard regarding interchange fees on payment card transactions.
FINANCE
FIRM OF THE YEAR
Latham & Watkins
Traditionally a heavyweight on the high-yield side, Latham & Watkins has succesfully bolstered its banking credentials and is now seen as a leading player on both the bank and bond components of financing deals. Leveraging off a premier practice in the US, as well as being assisted by a number of US-qualifed lawyers based in the London office, the firm has benefitted from the recent willingness of borrowers to access the US bond market to provide the shortfall in funding on the bank side. The firm's representation of Goldman Sachs on the private high-yield term loan in connection with BC Partners' acquisition of Springer Science is emblematic of its ability to handle highly complex and bespoke deals.
FIRM (SPECIALISM) OF THE YEAR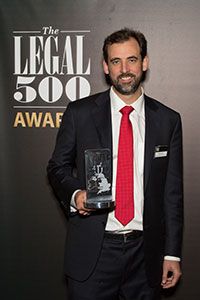 Kirkland & Ellis International LLP (High yield)
While familiar names have traditionally dominated the high-yield space, it is widely and openly acknowledge by clients and peers that Kirkland & Ellis has succeeded in building a market-leading presence, particularly as issuer counsel. The team regularly advises on major transactions such as the Trionista's €875m combined notes issue for CVC Capital.
FIRM (REGIONAL) OF THE YEAR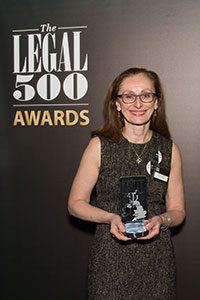 Ward Hadaway (North)
Ward Hadaway's team has a well-established presence in The Legal 500 and continues to be at the forefront of the leading deals in the market. It acts for both borrowers and lenders and has advised financial services clients on facilities agreements. The insolvency team has a varied practice representing administrators and trustees in bankruptcy. Barclays Bank and Santander are among the list of prestigious names on its client portfolio.
HUMAN RESOURCES
FIRM OF THE YEAR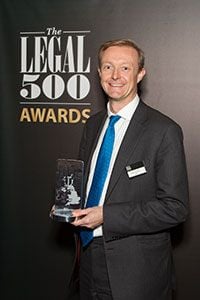 CMS
CMS impresses for the breadth of its practice across employment, pensions and share schemes, and further strengthened its practice as a result of its merger with Dundas & Wilson. During the research period, the firm took a leading role on the employment aspects of Royal Mail's IPO; and assisted on setting up an employee share scheme for 150,000 employees, which included advice on employment compliance issues for listed companies and TUPE issues. The firm is well-regarded for its cross-border expertise and works closely with its international network on global mandates.
FIRM (SPECIALISM) OF THE YEAR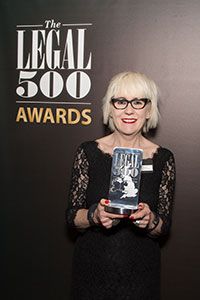 Laura Devine Solicitors (Immigration)
Laura Devine Solicitors has an impressively diverse client list, and is able to work seamlessly with its New York office to assist its business clients. The firm has an exceptional array of media clients and is well-regarded for its investor and entrepreneur capability. The boutique firm is at the very top for its human rights, appeals and overstay practice, and recent mandates include advising on indefinite leave to remain and Article 8 cases.
FIRM (REGIONAL) OF THE YEAR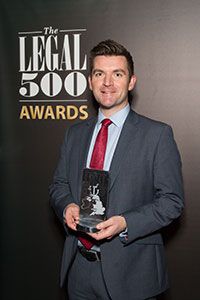 Gordons LLP (Yorkshire and the Humber)
Gordons' pensions team was established only in June 2013 with the move of Terry Saeedi from Eversheds, but is already carrying significant charge. As well as pulling in new clients such as Wm Morrison Supermarkets plc, the team continues to service the sizeable number of existing clients that followed from Eversheds.
INSURANCE
FIRM OF THE YEAR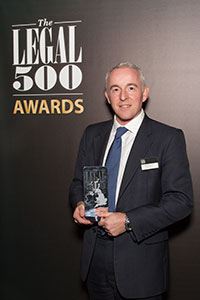 DLA Piper
It has been a landmark year for DLA Piper, demonstrating the potential of successful lateral hiring. Last year's acquisition of the leading international insurance team at now-defunct Dewey & LeBoeuf is paying enviable dividends, due to well-managed integration into the wider DLA insurance practice. The firm won its first strategic M&A and regulatory instructions for market-leading insurers such as Allianz and Zurich, handling one of the largest UK run-off deals of the year for Zurich. The team also earned panel appointments to the Financial Conduct Authority and Prudential Regulation Authority. On the contentious front, the firm gained impressive new panel memberships, and continues its work as court appointed lead solicitors representing PwC as scheme administrators of BAI and Independent Insurance regarding asbestos-related liability issues in the Supreme Court.
FIRM (SPECIALISM) OF THE YEAR
Baker & McKenzie LLP (Product liability: defendant)
Baker & McKenzie has excelled in product defence work for some time, but came to the fore this year for its global product safety and recall capability. In an increasingly regulated world, big-name multinationals including Sony, Mattel and Hewlett-Packard are turning to the firm to coordinate safety worldwide, where supply chains are more complex than ever. But the firm also competes with the best in product litigation: it is defending CR Bard and Stryker in headline class actions relating to medical devices, currently the hot topic of product litigation in the UK.
FIRM (REGIONAL) OF THE YEAR
Flint Bishop LLP (East Midlands)
A strong year for Ken Dixon's team at Flint Bishop LLP saw it move up to the top tier for professional negligence. The firm stands out among its ranked peers by acting mainly for claimants, as opposed to defendants and insurers. In 2013 the practice pursued claims on behalf of accountants, business owners and property developers.
PRIVATE CLIENT
FIRM OF THE YEAR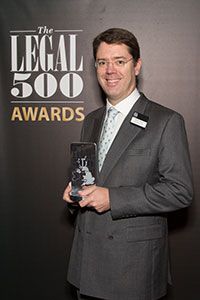 Macfarlanes LLP
Macfarlanes is a byword for quality in the private client sphere, boasting arguably the country's top advisory practice for complex tax issues, headed by Jonathan Condor, as well as Charles Lloyd's truly high-end contentious tax offering. The firm also has an excellent agriculture and estates practice, headed by Tristan Ward.
FIRM (SPECIALISM) OF THE YEAR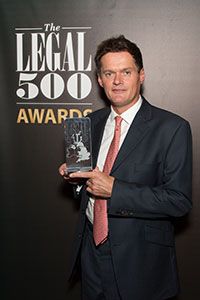 Wragge Lawrence Graham & Co LLP (Contentious trusts and probate)
Time and again, Catharine Bell's team at Wragge Lawrence Graham & Co LLP is found on the major international matters. For example, the firm is advising professional trustees in respect of claims relating to the Kingate Funds, which together invested some $1.7bn into the Bernard L. Madoff Investment Securities LLC Ponzi scheme. The firm also has a wide international reach, and recently acted for the Federal Republic of Brazil and the Municipality of São Paulo in complex cross-border trusts litigation.
FIRM (REGIONAL) OF THE YEAR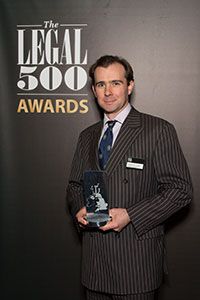 Charles Russell LLP (South West)
Charles Russell LLP stands out for the breadth and sophistication of its practice, advising on all aspects of UK tax, trust, estate and succession planning, often with an international dimension and usually a large amount of tax at stake. It also has a leading charities practice, handling the full range of matters for charities clients, across property, employment, corporate and commercial, disputes and tax.
PROJECTS, ENERGY AND NATURAL RESOURCES
FIRM OF THE YEAR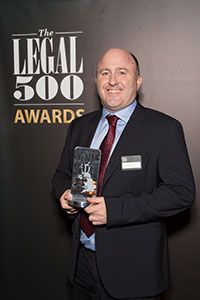 Norton Rose Fulbright
With top-tier practices across nearly every subcategory, Norton Rose Fulbright's dedication to the projects and energy sectors, which has seen it merge with major players in the US, Canada and Europe in recent years, is well-known. Standout infrastructure mandates included advising the lenders on the restructuring of one of the largest European PPPs, while in natural resources the firm advised a raft of lender and sponsor-side clients on a range of project financings, M&A transactions and front-end procurement issues. Prominent in both established and emerging markets, the firm also has leading renewable energy and domestic PFI practices, the latter of which has seen it act on the closing of nearly all of the few remaining UK waste-to-energy projects.
FIRM (SPECIALISM) OF THE YEAR
Bracewell & Giuliani (UK) LLP (Oil and gas)
The firm announced its intentions in 2013 with the high-profile lateral hires of two of the most prominent energy lawyers in the market, and has continued this trend since with raids on the oil and gas departments of the both the Magic Circle and the London offices of US firms. Covering all the traditional financing and M&A bases one would expect, the team also has leading practices in reserve-based lending and is playing a prominent role in the nascent UK shale gas industry. With further high-profile hires strengthening the front-end construction and EPC side, the firm has made itself a fully fledged competitor to the main London players in an astonishingly short period of time.
FIRM (REGIONAL) OF THE YEAR
Freeths (West Midlands)
Freeths' full service projects team has seen dramatic year-on-year growth since 2011. Practice head Catherine Burke is particularly experienced in alternative energy, with clients including EGN Projects and Sun Credit, and the practice has handled funding of large scale solar projects.
PUBLIC SECTOR
FIRM OF THE YEAR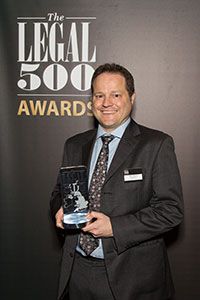 Fieldfisher
Fieldfisher is a first-rate name for public law and continues to be instructed on high profile cases. It enjoys a superlative reputation for its inquest work; it was appointed as solicitors to the Hillsborough Inquest and is assisting the coroner into the inquest of Russian exile Alexander Litvinenko. The firm is instructed in cutting-edge matters for the Human Tissue Authority, and this year advised on living donor transplants. New client wins include the Legal Services Board and The Macur Review.
FIRM (SPECIALISM) OF THE YEAR
Clifford Chance (Public affairs)
Clifford Chances public affairs offering draws on the significant expertise of lawyers both in London and across the firm's European offices. With recent clients including Bank of Scotland and Shell, the firm regularly advises the top end of the market on their most important matters.
FIRM (REGIONAL) OF THE YEAR
Mills & Reeve LLP (East Anglia)
Mills & Reeve LLP is among the market leaders across all aspects of public sector work across East Anglia, acting for universities on education matters, government departments on health matters and London boroughs and district councils on local government issues. Whether it is advising the Department of Health on its review of procurement procedures or local authorities on major construction projects, the strength of the multi-disciplinary team is recognised throughout and beyond the region.
REAL ESTATE
FIRM OF THE YEAR
Nabarro LLP
Nabarro puts real estate firmly at the heart of its practice. In recent years some City competitors have downsized, but Nabarro has grown its capacity to a team of over 30 partners. Recent transactions include acting for an institutional investor on the £1.7bn purchase of the More London estate, one of the UK's largest-ever real estate deals, and advising AXA Real Estate Investment Managers on the £472m acquisition of Ropemaker Place.
FIRM (SPECIALISM) OF THE YEAR
Mishcon de Reya (Commercial property)
Mishcon de Reya has pursued an ambitious growth strategy in recent years, and is reaping the rewards with an enviable client base which spans institutional investors and entrepreneurs. The team has worked on a number of London's most exciting and high-profile projects, from Capco's £8bn regeneration of Earls Court, including the £117m acquisition of a 50% stake in the Empress State building, to Qatari Diar and Delancey's £557m investment into East Village, the former Olympic village. Investment, retail and hotels are all areas of strength.
FIRM (REGIONAL) OF THE YEAR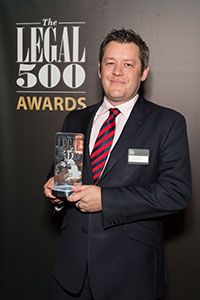 Eversheds LLP (West Midlands)
Eversheds LLPs' highly regarded Birmingham team has made its name through strategic developments in the city, including the Bull Ring, Mailbox and Rotunda. In 2014, it acted on flagship developments of New Street station and the Pallasades shopping centre. It has also been active in preparations for HS2 and the relocation of Coventry City Council's headquarters. The full service team has diverse specialist expertise and includes sector head Gurjit Atwal and department head David Jones, both highly regarded in the market.
TMT
FIRM OF THE YEAR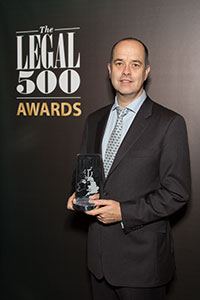 Bristows LLP
Bristows stands out for its excellence across a number of practice areas within the TMT sector, advising industry leading clients such as Google, Spotify and British American Tobacco. With high profile hires of digital media and copyright specialist Theo Savvides and IT outsourcing expert Chris Holder, the firm is unbeaten for the level of commitment it has shown to maintaining the strength of its practice.
FIRM (SPECIALISM) OF THE YEAR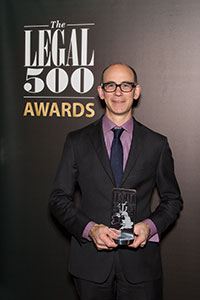 Covington & Burling LLP (Data protection)
Covington & Burling LLP enjoys a strong following from a number of the largest, most well-known international companies that are deeply invested in personal information, including Microsoft, Facebook and GSK. The practice's core strength lies in the ability to advise clients on relevant privacy and data security rules worldwide, and to help them structure globally valid compliance programs.
FIRM (REGIONAL) OF THE YEAR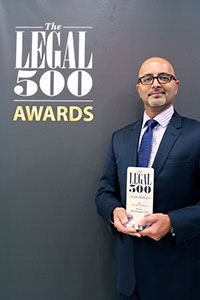 Michelmores LLP (South West)
Michelmores LLP's TMT practice has been going from strength to strength, acting for a range of high-profile clients. Key examples include assisting NHS IQ on a cross-border IP rights commercialisation project and advising British Transport Police in respect of non-performance by Northgate Information Solutions in respect of case and custody software solutions.
TRANSPORT
FIRM OF THE YEAR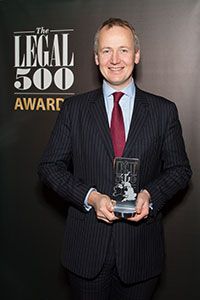 Stephenson Harwood
During the past year, Stephenson Harwood has demonstrated its strong transport practice across rail, shipping and aviation work. Attracting key clients such as Hitachi Rail Europe, Abellio Greater Anglia, National Express, the strong international shipping practice spans a range of matters from high-profile shipbuilding work to major disputes. With key lateral hires, the transport practice is going from strength to strength.
FIRM (SPECIALISM) OF THE YEAR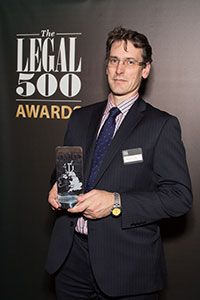 Ince & Co (Shipping)
With true in-depth expertise, Ince & Co's shipping department is praised for its international outlook as well as domestic prowess. Its vast experience across disputes, casualties, shipbuilding, finance and regulatory matters attracts headline clients such as Gard, Norwegian Hull Club, Hoegh, Japan P&I Club and MSC.
FIRM (REGIONAL) OF THE YEAR
Shoosmiths LLP (South East)
Another excellent year for Shoosmiths LLP's transport practice saw Chris McClure's team maintain its tier one aviation ranking in The Legal 500 UK. Illustrating the firm's increasing international focus, the team advised Swiss International Air Lines on the lease of two Airbus aircrafts, a cross-jurisdictional matter that extended beyond the UK to Switzerland, France, Ireland and Canada. On the rail side, the practice acted for Hitachi Rail Europe on the recently completed £2.7bn contract for new trains on the East Coast Main Line.
SCOTLAND
FIRM OF THE YEAR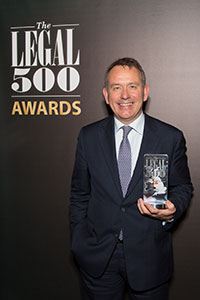 Brodies LLP
Brodies has had a stellar year, bolstering its offering across a range of practice areas with high-profile hires and building on its already enviable client roster. The firm's dispute resolution and real estate teams attracted particularly high praise, complementing what is a truly full-service offering.
WALES
FIRM OF THE YEAR
Blake Morgan LLP
Blake Morgan's dominance in the health sector continued in 2013, enhanced by the 2014 merger of Morgan Cole and Blake Lapthorn. The firm has achieved an enviable balance of public/private sector work in a country where the private sector economy remains sluggish; it benefits from a client base of dynamic Welsh and English businesses. Strength in depth is its stand out quality; the partners know how business is done in Wales.
NORTHERN IRELAND
FIRM OF THE YEAR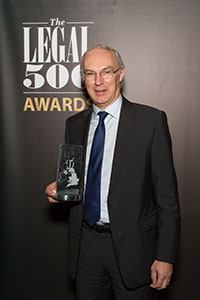 Carson McDowell
2013 was a headline year for Carson McDowell, which welcomed three highly respected partners from Pinsent Masons Belfast LLP. The firm's national reputation is going from strength to strength, and in an example of the blue-chip work it is winning, it recently acted for Bord Gáis Éireann on the sale of its Irish energy business.
OFFSHORE
FIRM OF THE YEAR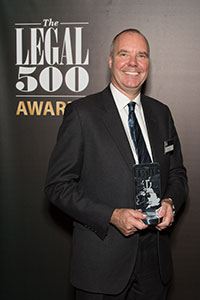 Carey Olsen
In a strong and competitive market, Carey Olsen maintains a leading position in both Jersey and Guernsey, where it saw further expansion throughout 2013. Sizeable departments allow its partners space to specialise, which sets it apart from smaller players in the Channel Islands. Utilising its established brand reputation, the firm established additional offices in the Cayman Islands and BVI in 2012 and 2013 respectively, cementing its place among the top law firms operating across the offshore world.