Set Profile > South Square > London, England
South Square
Offices

South Square
South Square
3-4 SOUTH SQUARE, GRAY'S INN
LONDON
WC1R 5HP
England
South Square > The Legal 500
Rankings
'The leading set, by far, for restructuring and insolvency work',  South Square's barristers continue to act in high-profile company voluntary arrangements (CVAs), schemes of arrangements, administrations and liquidations, in addition to the panoply of cross-border insolvency issues and insolvency litigation. Daniel Bayfield QC's practice continues to go from strength to strength, and he is advising the administrators of Wonga Group on various aspects of the company's insolvency, while David Allison QC is acting for Arcadia group in relation to its CVAs. On the junior side, Henry Phillips is regularly instructed on significant insolvencies and restructurings, including Re NN2 Newco Ltd, Re Politus BV, where he assisted Nystar Group wuth schemes of arrangement to restructure £700m worth of debt. In 2020, Richard Fisher QC took silk; In 2019, William Trower QC left for the bench.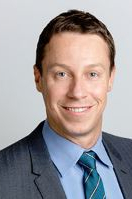 Richard Fisher QC
-
South Square
'
He is incredibly bright and has a fantastic ability to quickly assimilate complex facts and legal issues and distill them down into clear and strategic advice.
'
South Square is 'the leading set, by far, for restructuring and insolvency work and outstanding for broader related work such as banking and finance (contentious and advisory)'. Clients also consider it a 'go-to set for structured finance – they are very consistent across the piece'. Highlight cases include Winterbrook Special Opportunities v Novo Banco in which Tom Smith QC led for Winterbrook and Daniel Bayfield QC was among the opposing counsel. Several members were involved in Primeo Fund v HSBC, including William Willson on behalf of the respondents, and Smith and Richard Fisher QC representing the claimants.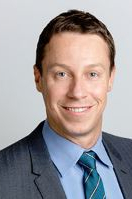 Richard Fisher QC - South Square 'His quick grasp of complex factual and legal issues and provision of clear advice has been nothing short of exceptional. His appointment as a Queen's Counsel is testament to his outstanding knowledge and abilities.'
South Square is 'at the top of its game in offshore insolvency and involved in most of the big matters'. Barry Isaacs QC represented the liquidators of Platinum Partners Value Arbitrage Fund, in which for the first time the Caymanian courts approved third-party litigation funding. Numerous members of chambers are instructed in the fallout, centred on the Cayman Islands, of the collapse of private equity house Abraaj, including Isaacs QC and Toby Brown for the liquidators, Adam Al-Attar for a creditor, Marcus Haywood for an advisory committee, and William Willson for the management.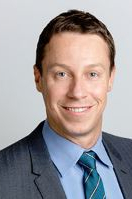 South Square is a 'first choice chambers for high quality and complex mandates', and a 'go-to set for offshore insolvency and commercial litigation'. Members are unmatched when it comes to the intersection between high-end insolvency, banking and fraud cases, as has been demonstrated by their ongoing involvement in the Lehmans' litigation. Significant cases include Deutsche Trustee Co Ltd v Bangkok Land (Cayman Islands) Ltd in which David Allison QC led Stephen Robins. Several members were also involved in the dispute concerning the Debenhams CVA, with Tom Smith QC, Jeremy Goldring QC and Richard Fisher QC among those acting for the retailer.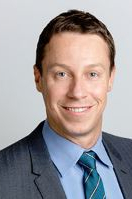 Ranked: Tier 3

Ranked: Tier 5
South Square is 'our go-to for fraud and insolvency counsel' and is also noted for its excellent reputation in related areas such as banking and offshore work. The set fields a selection of highly-rated silks and juniors who are often called in to advise on complex cases with a strong financial element. Well-known names include Tom Smith QC, who is leading Richard Fisher QC and the up-and-coming junior Robert Amey, on Primeo v HSBC, which is due for a final appeal in 2020. Several members have also been involved in the Saad fraud litigation, including Mark Phillips QC and Felicity Toube QC.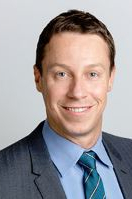 Richard Fisher QC
-
South Square
'
Incredibly bright and has a fantastic ability to quickly assimilate complex facts and legal issues and distill them down into clear and strategic advice.
'
Ranked: Tier 2
Robert Amey
-
South Square
'
First rate for high-value fraud, both technically strong and commercial - always provides practical advice quickly and sticks to the material points without getting sidetracked.
'
Ranked: Tier 4

Ranked: Tier 3
Mark Phillips QC
-
South Square
'
He is extremely smart, focused and engaged for his client. His cross-examination skills are unique. He also has a view for the smallest details which many others would miss. You definitely wish to have Mark on your team in difficult cases.
'
Ranked: Tier 3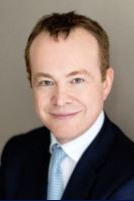 Tom Smith QC
-
South Square
'
A quietly persuasive advocate, capable of delivering forceful submissions and not shy at taking on the tribunal when that is called for.
'
Ranked: Tier 4
South Square is noted as 'a great set for any company or insolvency disputes', with a strong practice handling creditor schemes of arrangement, restructurings, shareholder and directors' duties cases. With both a litigation and advisory practice, David Allison QC is a go-to expert in schemes of arrangement, shareholders' and joint venture agreements; he is acting for the ad-hoc creditors' committee in relation to a scheme of arrangement proposed by Interserve Group. Also of note, Daniel Bayfield QC acted for a group of landlords, funded by Sports Direct, challenging the Debenhams company voluntary arrangement. And Felicity Toube QC has an active Cayman Islands practice, and is an expert in international proceedings under English law.
Commercial set South Square has established expertise in insolvency work, however members also handle banking, offshore, fraud, and sport matters, amongst other areas. In recent news, Richard Fisher QC took silk, The Honourable Frank Newbould QC joined as associate tenant, and insolvency specialist Clara Johnson joined from 3 Hare Court.
Clerks:
Testimonials
Clerks:
Chris Filby, a junior member of staff, is really responsive.
Clerks are brilliant; especially Dylan Playfoot and Michael Killick – very professional and really know chambers' subject matter as well as their barristers. Will always go the extra mile.
Excellent. Always available and keen to assist. Dylan Playfoot is our go to South Square clerk – ever accommodating and a pleasure.
The clerks at South Square are excellent – very responsive and client-friendly.
Set:
By far the leading chambers for complex insolvency matters.
Comfortably the strongest chambers in the restructuring and insolvency field. We rarely if ever would look elsewhere.
I have always found South Square to be an extermely professional chambers. Their clerks have a great knowledge of the experience of the barrister team and make helpful suggestions when we are considering who to instruct.
In short – the stand-out leader in the field. Our "go-to" practice in almost 100% of matters. The team at South Square are outstanding in every aspect – quality of advice, service from the practice management team and generally an all-round personable bunch.
South Square are obviously THE set for insolvency-related work, with most of the big cases being all South Square affairs. We always receive very good service from their highly technical, but always commercial barristers.
Superb on all fronts.
The Champions' League of restructuring and insolvency. Absolutely first class
South Square >
Set Profile
The set: South Square is a leading set of commercial law barristers who have acted in many of the most important restructuring, insolvency, banking, commercial, company and fraud-related disputes of recent times. The set is highly regarded internationally, with barristers regularly appearing in courts around the world, including in the Caribbean, Bermuda, Gibraltar, Dubai, Hong Kong and Singapore.
Types of work undertaken
Restructuring and insolvency: South Square is consistently recognised as the top set for restructuring and insolvency work – both domestic and cross-border. The credit crunch and, more recently, the COVID-19 pandemic have generated a substantial amount of restructuring and insolvency litigation. South Square barristers have been involved in all of the major cases including Virgin Atlantic, Swissport, Debenhams, Lehman Brothers, Saad, Singularis, and Nortel.
Banking and finance: South Square has a strong banking and finance practice, with a particular specialisation in large-scale financial disputes, derivatives, securitisations and structured finance products. Due to its insolvency and restructuring expertise, the set is uniquely positioned to deal with credit crunch litigation and advisory work. Examples of cases include Graiseley v Barclays Bank, BNY Corporate Trustee Services v Eurosail, Landsbanki v Heritable, Landsbanki v Rabobank and GSO Capital Partners v Barclays Bank.
Commercial litigation and dispute resolution: South Square barristers are involved in significant pieces of high-profile commercial litigation in the Commercial Court and the Chancery Division. The set is instructed by a wide range of firms, predominantly leading City firms, in commercial matters with a business dimension. Recent cases include Constantin Medien AG v Bernard Ecclestone, BNY Mellon Corporate Services V LGB Capital and Edgeworth Capital (Luxembourg), S.A.R.L. v Ramblas.
Company: South Square plays a major role in company law cases, regularly appearing in litigation arising out of shareholders' disputes, derivative proceedings and claims relating to directors' duties. High-profile cases include Smithton v Naggar, McKillen v Barclay and Jackson v Dear. In addition, barristers have acted in virtually all of the recent high-profile creditor schemes of arrangement under the Companies Act, including Hema, Flint Group, Swissport, NN2 Newco and Lecta. South Square barristers also appeared on the first "restructuring plan" promoted (by Virgin Atlantic) under Part 26A of the Companies Act.
Civil fraud: South Square handles some of the most complex commercial fraud and asset tracing litigation. Recent work in England and offshore includes acting in litigation arising from the Saad, Madoff and Stanford frauds as well as litigation involving the Tchenguiz brothers and Bernie Ecclestone/Formula One.
International and offshore: South Square barristers are at the forefront of insolvency, banking, company and fraud cases before the courts of all the major offshore jurisdictions. Examples of work include Abraaj, Ocean Rig, Saad, Singularis, Oscatello, Picard v Primeo, Primeo v HSBC, Dubai World, Thyssen, Marrache and Nolan v Minerva.
Financial services: South Square undertakes a broad range financial services work, including conduct of business rules, client money, payment services, insurance regulation, derivatives, security issues and financial collateral arrangements. Prominent examples of financial services insolvencies have included SVS, Beaufort, Lehman Brothers and MF Global.
Sport: South Square barristers have a long track-record of appearing in high-profile sports law cases. These cases involve acting for numerous sporting bodies (including UEFA,  the FA, the Premier League, the English Football League and the England and Wales Cricket Board) and teams (including the McLaren motor racing team and Arsenal FC). In recent years South Square barristers have acted in a number of case concerning the application of financial fair play rules to football clubs, including UEFA v MCFC, EFL v Sheffield Wednesday FC and EFL v Derby County FC.
Main Contacts
| Department | Name | Email | Telephone |
| --- | --- | --- | --- |
| Chambers director | William Mackinlay M.V.O | | |
| Practice managers | Michael Killick | | |
| Practice managers | Dylan Playfoot | | |
| Practice managers | Jim Costa | | |
| Practice managers | Marco Malatesta | | |
| Members of Chambers | BROUGHAM QC, Christopher (1969) | | |
| Members of Chambers | HACKER QC, Richard (1977) | | |
| Members of Chambers | PHILLIPS QC, Mark (1984) | | |
| Members of Chambers | DICKER QC, Robin (1986) | | |
| Members of Chambers | TROWER QC, William (1983) | | |
| Members of Chambers | PASCOE QC, Martin (1977) | | |
| Members of Chambers | ODITAH QC, Fidelis (1992) | | |
| Members of Chambers | ALEXANDER QC, David (1987) | | |
| Members of Chambers | DAVIS QC, Glen (1992) | | |
| Members of Chambers | ISAACS QC, Barry (1994) | | |
| Members of Chambers | TOUBE QC, Felicity (1995) | | |
| Members of Chambers | ARNOLD QC, Mark (1988) | | |
| Members of Chambers | GOLDRING QC, Jeremy (1996) | | |
| Members of Chambers | ALLISON QC, David (1998) | | |
| Members of Chambers | SMITH QC, Thomas (1999) | | |
| Members of Chambers | BAYFIELD QC, Daniel (1998) | | |
| Members of Chambers | BRIGGS, John (1973) | | |
| Members of Chambers | GOODISON, Adam (1990) | | |
| Members of Chambers | STONEFROST, Hilary (1991) | | |
| Members of Chambers | TAMLYN, Lloyd (1991) | | |
| Members of Chambers | FISHER, Richard (2000) | | |
| Members of Chambers | ROBINS, Stephen (2001) | | |
| Members of Chambers | HAYWOOD, Marcus (2002) | | |
| Members of Chambers | THORNLEY, Hannah (2003) | | |
| Members of Chambers | WILLSON, William (2006) | | |
| Members of Chambers | PETERS, Georgina (2005) | | |
| Members of Chambers | AL-ATTAR, Adam (2007) | | |
| Members of Chambers | PHILLIPS, Henry (2008) | | |
| Members of Chambers | COOKE, Charlotte (2008) | | |
| Members of Chambers | RIDDIFORD, Alexander (2011) | | |
| Members of Chambers | ABRAHAM, Matthew (2012) | | |
| Members of Chambers | BROWN, Toby (2005) | | |
| Members of Chambers | AMEY, Robert (2012) | | |
| Members of Chambers | SHAW, Andrew (2013) | | |
| Members of Chambers | PERKINS, Ryan (2014) | | |
| Members of Chambers | MOKAL, Riz (1997) | | |
| Members of Chambers | JONES, Madeleine (2015) | | |
| Members of Chambers | LUPI, Edoardo (2015) | | |
| Members of Chambers | DARCY, Roseanna (2016) | | |
| Members of Chambers | WILKINS, Stefanie (2017) | | |
| Members of Chambers | PYPER, Lottie (2017) | | |
| Members of Chambers | JUDD, Daniel (2018) | | |
| Members of Chambers | MUSTAFA, Jamil (2018) | | |
| Members of Chambers | FRADLEY, Paul (2019) | | |
| Academic Member | PROFESSOR WORTHINGTON QC (Hon), Sarah | | |
| Associate Member | DeKOVEN, Ronald | | |
| Associate Member | BAMFORD, Colin | | |
| Associate Member | HEATH QC, Paul | | |
| Associate Member | MORTIMORE QC, Simon | | |
| Associate Member | BRISTOLL, Sandra | | |
| Associate Member | SHEAHAN QC, John | | |
| Associate Member | JAIRAM SC, Seenath | | |
| Associate Member | PROFESSOR ELLINGER, Peter | | |
| Associate Member | ISMAIL SC, Roxanne | | |
| Associate Member | MORTIMER GBS QC, Barry | | |
| Associate Member | SHANDRO, Sandy | | |
| Associate Member | SHELDON QC, Richard | | |
| Associate Member | NEWBOULD QC, Frank J.C | | |
| Associate Member | PROFFESOR Paulus, Christoph G. | | |
Barrister Profiles
| Photo | Name | Position | Profile |
| --- | --- | --- | --- |
| | Matthew Abraham | Matthew's practice includes insolvency and restructuring, commercial litigation/arbitration, banking and financial services… | View Profile |
| | Adam Al-Attar | Adam specialises in insolvency and restructuring. He has had substantial experience of… | View Profile |
| | David Alexander | He has a predominantly litigation-based practice with a particular emphasis on company,… | View Profile |
| | David Allison | David specialises in business, commercial and financial law, with a particular emphasis… | View Profile |
| | Robert Amey | Robert specialises in business and finance law, with a particular emphasis on… | View Profile |
| | Mark Arnold | Mark specialises in domestic and cross-border restructuring and insolvency, banking and finance,… | View Profile |
| | Daniel Bayfield | Daniel specialises in business and finance law, with a strong emphasis on… | View Profile |
| | John Briggs | John specialises in domestic and cross-border insolvency, commercial and chancery litigation, professional… | View Profile |
| | Christopher Brougham | Christopher specialises in corporate and personal insolvency and has considerable experience of… | View Profile |
| | Toby Brown | Toby practices in commercial litigation and arbitration, insolvency and restructuring, banking and… | View Profile |
| | Charlotte Cooke | Charlotte specialises in domestic and cross-border insolvency and restructuring, banking and financial… | View Profile |
| | Glen Davis | Glen specialises in domestic and cross-border insolvency and restructuring, and in commercial… | View Profile |
| | Robin Dicker | Robin specialises in commercial, business and financial law, including banking, commercial litigation,… | View Profile |
| | Richard Fisher | Richard has a commercial dispute focused practice with a particular specialism in… | View Profile |
| | Jeremy Goldring | Jeremy undertakes a wide range of commercial litigation and advisory work. He… | View Profile |
| | Adam Goodison | Adam Goodison's specialisations include restructuring, insolvency, finance/business litigation, company law and trusts… | View Profile |
| | Richard Hacker | Richard has a mixed litigation/advisory business law practice, with a specialisation in… | View Profile |
| | Marcus Haywood | Marcus specialises in domestic and cross-border insolvency/restructuring, banking and financial services, commercial… | View Profile |
| | Barry Isaacs | Barry specialises in insolvency and restructuring, banking and finance, commercial litigation and… | View Profile |
| | Clara Johnson | Clara is frequently instructed to act for office holders, directors, creditors and… | View Profile |
| | Madeleine Jones | Madeleine's practice includes all forms of domestic and cross-border insolvency, commercial litigation,… | View Profile |
| | Edoardo Lupi | Edoardo joined South Square as a tenant in 2016. He specialises in… | View Profile |
| | Riz Mokal | Riz specialises in all aspects of domestic and cross-border insolvency, restructuring, bank… | View Profile |
| | Fidelis Oditah | Fidelis practices at the English and Nigerian Bars in a broad range… | View Profile |
| | Martin Pascoe | Martin's recent practice includes acting as lead counsel for the administrators of MF… | View Profile |
| | Ryan Perkins | Ryan has experience in all of South Square's core practice areas, including… | View Profile |
| | Georgina Peters | Georgina's practice focuses on commercial litigation (with a strong emphasis on banking… | View Profile |
| | Mark Phillips | Mark Phillips QC is Company and Insolvency Silk of the year at… | View Profile |
| | Henry Phillips | Henry specialises in domestic and cross-border insolvency/restructuring, banking and financial services, commercial… | View Profile |
| | Alexander Riddiford | Alex specialises in all aspects of domestic and cross-border insolvency/restructuring law and… | View Profile |
| | Stephen Robins | Stephen specialises in the fields of insolvency and restructuring, banking and finance,… | View Profile |
| | Andrew Shaw | Andrew's main areas of practice are insolvency/restructuring, commercial litigation, banking disputes, company… | View Profile |
| | Tom Smith | Tom specialises in commercial litigation and arbitration, banking and finance, corporate insolvency… | View Profile |
| | Hilary Stonefrost | Hilary Stonefrost is a barrister at South Square. She spent a decade… | View Profile |
| | Lloyd Tamlyn | Lloyd specialises in all aspects of domestic and cross-border insolvency and restructuring,… | View Profile |
| | Hannah Thornley | Hannah is an experienced advocate and litigator. She appears regularly in the… | View Profile |
| | Felicity Toube | Felicity Toube QC specialises in domestic and cross-border insolvency and restructuring,… | View Profile |
| | William Willson | William specialises in insolvency and restructuring, banking and finance and commercial litigation.… | View Profile |
Top Tier Set Rankings
Set Rankings