Set Profile > XXIV Old Buildings > London, England
XXIV Old Buildings
Offices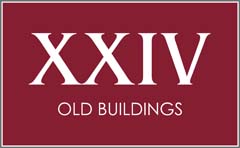 Chambers of Alan Steinfeld QC
XXIV Old Buildings
24 OLD BUILDINGS, LINCOLN'S INN
LONDON
WC2A 3UP
England
XXIV Old Buildings > The Legal 500
Rankings
Covering insolvency, trust disputes and commercial litigation, XXIV Old Buildings has 'for many years been one of the premier sets with a focus on the offshore market.' Members' work covers a breadth of jurisdictions: in Bermuda, Francis Tregear QC is instructed in the large-scale B Trust litigation before the Court of Appeal. In the Cayman Islands Robert Levy QC has become a go-to name for dissenter appraisal cases, Nicole Langlois is a former litigation partner at Carey Olsen, and as a Jersey advocate gave expert evidence in The Serious Fraud Office & anor v Litigation Capital Limited & ors in February 2021. Other names to note include Elspeth Talbot Rice QC, who continues to be a leading name in offshore litigation, and Stephen Thompson QC, who was particularly active in Bermudan cases recently, including being instructed by Point Investments to oppose a winding up petition and provision liquidation application.
XXIV Old Buildings is a 'go to set for tricky trust problems and is also very good for contentious and non-contentious private client, trusts and estates work.' Stephen Moverley Smith QC successfully acted for the defendant in a case that involved a consideration of the circumstances in which the blessing of a court to a decision by the trustees could be set aside (Twin Benefits Ltd v Barker). The set has a number of 'excellent' practitioners among them Elspeth Talbot Rice QC who has an 'encyclopaedic knowledge of onshore and offshore trust law' and the 'fiercely bright' Edward Cumming QC. The 'very knowledgeable and tenacious' Heather Murphy has been added to the rankings at the junior end. In the rising star category Timothy Sherwin remains 'a highly effective junior, and an excellent advocate on his own feet.'  The set is 'full of very clever people who manage to avoid being grand about it.'
Considered a '
very efficient, personable and helpful
' set in the aviation sector,
XXIV Old Buildings
is a key resource for aviation lessors, manufacturers, and airlines, primarily in private law disputes.
Steven Thompson QC
 is considered an '
excellent advocate
' by his peers, while juniors
Bajul Shah
 and
Arshad Ghaffar
 are notable for their work on high-value claims.
Erin Hitchens
focuses primarily on matters in the Commercial Court.
Tom Stewart Coats
 is another key individual. As of April 2021
Philip Shepherd QC
 is practicing from his own chambers.
XXIV Old Buildings 'has an astounding number of highly talented barristers, from experienced QCs to the most junior of juniors, practicing across a wide range of topics from traditional Chancery work to commercial work'. The set is especially strong on offshore and trusts work, but has successfully shifted to a much more full service offering in recent years. Robert Levy QC and Hugh Miall represented over a hundred claimants in Ward & Ors v Savill, in a bit to recover assets from offshore entities involved in a major tax avoidance scheme. In addition to several top level silks, the set also fields a number of highly experienced and respected senior juniors, such as Elizabeth Weaver, Stuart Adair, Bajul Shah  and Alexander Pelling who regularly lead on their own matters.
Appearing in substantial company and partnerships law matters in equal measure, XXIV Old Buildings is a go-to set for trials before the High Court and abroad. Alan Steinfeld QC is highly rated senior silk across both disciplines, described as a 'tour de force' by an instructing client. A considerable bulk of mandates for the set involve international and offshore proceedings, particularly Stephen Moverley Smith QC's practice, whose recent highlights included directors' disputes in the BVI and Cayman courts. Stuart Adair maintains a strong reputation in representing energy companies across the CIS region, notably in regards to contentious joint venture fallouts. Helen Galley is currently handling a spate of farming partnerships disputes.
XXIV Old Buildings is one of the premier sets for offshore disputes, and this invariably feeds into its members experience in large-scale civil fraud claims, with silks and juniors both coming highly recommended. Steven Thompson QC has a strong reputation in this area and is facing off against Edward Cumming QC in Kazakhstan Kagazy v Martin, in which the defendant is accused of taking a bonus from money that he allegedly knew was stolen from the claimant.  The set also fields a selection of extremely experienced senior juniors, including Stuart Adair who is representing a shareholder and director, John McCarthy, in the case of Re Emerald Meats (London) Limited, an insolvency involving allegations of fraud, in which Alan Steinfeld QC is on the opposing side, representing another shareholder and director.
Members of XXIV Old Buildings handle the full breadth of insolvency instructions, both domestically and internationally. Chambers' most experienced insolvency silk Alan Steinfeld QC is instructed on complex and often highly confidential cases, recently acting for Carlyle related entities in Carlyle Capital Corporation Limited (in liquidation) and others v Conway & others, a $2bn claim in the Guernsey courts, moving to the Privy Council. Stephen Moverley Smith QC continues to act in varied international matters, including bankruptcy proceedings against a member of the Saudi royal family, while in Gorbunova v Berezovsky, Elspeth Talbot Rice QC acts for the trustees of Boris Berezovsky's insolvent estate. At the junior level Stuart Adair and Edward Knight had notably busy years in this area.
XXIV Old Buildings has a good spread of members with strong banking and finance expertise, both at the junior and senior level. The set is especially strong on banking disputes involving a strong offshore or trusts element, and several members also have considerable expertise in the Dubai International Financial Centre courts. Significant cases in London include Elite Property Holdings & ors v Barclays Bank Plc, in which Edward Cumming QC represented the claimants in a case regarding an alleged conspiracy between the bank and an accountancy firm to put the client in administration. Stephen Moverley Smith QC and Sarah Bayliss represented the defendant, an insurance subsidiary of Credit Suisse, in Ivanishvili v Credit Suisse Life (Bermuda) Ltd, in an investment fraud claim brought by the former President of Georgia. Oliver Assersohn is also highly rated in this field, as well as broader financial services matters.
Michael King – XXIV Old Buildings  Accredited mediator Michael King of XXIV Old Buildings 'connects well with clients facing emotionally challenging disputes'. Regularly mediating significant trust, probate, estate and inheritance claims, King was a commercial and traditional chancery barrister until 2017.
Lyndsey de Mestre QC - XXIV Old Buildings  A silk since 2018, XXIV Old Buildings' Lyndsey de Mestre QC is 'calm, measured and very engaged - on top of all the issues'. An expert in directors' duties and disqualification, and company and insolvency law, she is regularly appointed to mediate commercial matters, as well as probate claims.
XXIV Old Buildings, in addition to a creditable international arbitration practice, is well-known for its long track record in free zones, with a number of members having lengthy histories in the DIFC Courts tracing back to the drafting of the institution's very rules. Steven Thompson QC represents litigation funder Burford Capital on its role in the DIFC Courts proceedings that form a part of the global asset hunt following the Akhmedova v Akhmedov divorce in London, and Tom Montagu-Smith QC represents Skat, the Danish tax authority, in litigation concerning what it alleges is a tax reclaim fraud involving search a search order producing millions of documents. Michael Black QC, who is based in the UAE, has a lengthy track record in the DIFC Courts, as well handling international arbitrations with their origins in the region, both as counsel and arbitrator.
XXIV Old Buildings's Arshad Ghaffar is instructed in a range of construction disputes, often with Omani elements, while Tom Montagu-Smith QC - as part of a broader practice in the UAE's federal free zones - is particularly active in matters with a cross-over between construction arbitrations and DIFC and ADGM litigation.
Cleaver Fulton Rankin's IP team operates under the leadership of Hilary Griffith, who is notably adept in the technology and life sciences sectors; she is particularly skilled in the IP aspects of commercial agreements and corporate transactions. The team also has a contentious arm, led by Michael King, who has recently been active in trade mark and copyright litigation. Clients also single out associate Kathryn Laverty.
Cleaver Fulton Rankin is notably adept in employer and occupier liability claims, with additional expertise in handling road traffic accident claims. Michael King, who advises the insurers AON and RSA, leads the team and handles personal injury work, and is supported by associate Rachael Gamble and senior solicitor Marc Kelly.
XXIV Old Buildings >
Set Profile
The Chambers
XXIV Old Buildings is a specialist commercial and chancery chambers based in London with an office in Geneva.  The members have an unrivalled reputation for their commercial and chancery work both internationally and domestically.
A leading set in Offshore; Private Client: Trusts and Probate; Commercial Litigation; Banking and Finance; Insolvency; Company and Partnership; Aviation;  Fraud: Civil; Professional Negligence, their strength and breadth of expertise can be demonstrated by the frequency of their appearance in courts of other jurisdictions, with members called to the Bars of Jersey, the BVI, Bermuda, St Vincents, the Cayman Islands, Dubai (DIFC), and other leading international financial centres such as the ADGM Abu Dhabi and the court in Astana (AIFC) in a judicial capacity. They are recognised as one of the most forward-thinking and innovative sets at the London Bar.
Work Undertaken
The calibre of XXIV Old Buildings' practice is evidenced by the cases in which members are routinely instructed undertaking litigation, arbitration and the provision of advice across the full range of commercial and chancery work, from UK commercial litigation and insolvency work to truly international litigation and arbitration involving large-scale business disputes, fraud and asset tracing, and cross-border insolvency and restructuring; and to 'traditional' chancery matters such as private family trust and succession disputes. This broad base of expertise is supplemented by members' specialist experience in fields such as hedge funds/SIVs; financial derivatives (including spread betting/CFDs); and aviation. Members are also highly experienced arbitrators and mediators. Examples of our work are set out below:
Wallis Trading Inc v Air Tanzania: A US$40 million award against the Defendants, Air Tanzania and the Tanzanian Government, following a 2-week trial in a dispute arising out of an aircraft leasing transaction. The judgment illustrated why English law is routinely chosen as the governing law in aircraft leasing transaction between international parties.
Public Institution for Social Security of Kuwait v Man Group PLC plus 37 other defendants: A large-scale fraud claim concerning a lawsuit launched by the Public Institution for Social Security (PIFSS) in Kuwait which alleges it is owed £639.5bn as a result of a large-scale fraud by its former director general.
Routier and another v HMRC: A Supreme Court case concerning a testamentary gift of property on trust for purposes which were agreed to be exclusively charitable under English law.
Ciban Management Corp v Citco: This Privy Council case explored the scope of duties of nominee directors of BVI companies when the ultimate beneficial owner of such companies effectively pull the strings to control the company but seek to keep entirely out of sight.
Lehtimaki and others v Cooper: A landmark Supreme Court judgment on issues of equity and charity law which potentially has significant ramifications for trust law and company law.
Byers & ors v Samba Financial Group: One of the most important pieces of commercial-chancery litigation before the English courts. It centres on a US$300 million transfer made by the director of a company in liquidation to the defendant bank.
Wong v Grandview: Claim that very large Bermudian non-charitable purpose trusts, or the transfers of very substantial assets into them, are void or should be set aside.
Dawson-Damer v Grampian Trust Company Ltd: A £400 million breach of trust/set aside claim in the Bahamas that has clarified the law on DPA/GDPR disclosure by trustees in England, and which involves ancillary injunction proceedings in Bermuda.
Times Travel Limited v Pakistan International Airlines Corporation: Supreme Court case on economic duress where airline held to have used illegitimate pressure to force IATA agent into agreement to abandon claims for commission.
Re Blackstar: A complex and substantial trustees' remuneration dispute.
Main Contacts
| Department | Name | Email | Telephone |
| --- | --- | --- | --- |
| Practice Management | Clerks | clerks@xxiv.co.uk | +44 (0) 20 7691 2424 |
| Practice Management | Paul Horsfield, Head of Clerking | | |
| Practice Management | James Ladbrook, Senior Practice Manager | | |
| Practice Management | Perry Brown, Senior Practice Manager | | |
| Members of Chambers | STEINFELD QC, Alan (1968) | | |
| Members of Chambers | BLACK QC, Michael (1978) | | |
| Members of Chambers | MOVERLEY SMITH QC, Stephen (1985) | | |
| Members of Chambers | TREGEAR QC, Francis (1980) | | |
| Members of Chambers | BROWNBILL QC, David (1989) | | |
| Members of Chambers | TALBOT RICE QC, Elspeth (1990) | | |
| Members of Chambers | LEVY QC, Robert (1988) | | |
| Members of Chambers | THOMPSON QC, Steven (1996) | | |
| Members of Chambers | DE MESTRE QC, Lyndsey (1999) | | |
| Members of Chambers | CUMMING QC, Edward (2006) | | |
| Members of Chambers | KING, Michael (1971) | | |
| Members of Chambers | GADD, Michael (1981) | | |
| Members of Chambers | WEAVER, Elizabeth (1982) | | |
| Members of Chambers | GALLEY, Helen (1987) | | |
| Members of Chambers | MEAKIN, Ian (1991) | | |
| Members of Chambers | GHAFFAR, Arshad (1991) | | |
| Members of Chambers | STAFF, Marcus (1994) | | |
| Members of Chambers | ADAIR, Stuart (1995) | | |
| Members of Chambers | PELLING, Alexander (1995) | | |
| Members of Chambers | SHAH, Bajul (1996) | | |
| Members of Chambers | HUGHES, Jessica (1997) | | |
| Members of Chambers | LANGLOIS, Nicole (2008) | | |
| Members of Chambers | KNIGHT, Edward (1999) | | |
| Members of Chambers | BAYLISS, Sarah (2002) | | |
| Members of Chambers | ASSERSOHN, Oliver (2003) | | |
| Members of Chambers | CLOHERTY, Adam (2005) | | |
| Members of Chambers | HITCHENS, Erin (2006) | | |
| Members of Chambers | HOLDEN, Andrew (2007) | | |
| Members of Chambers | CURRY, Owen (2009) | | |
| Members of Chambers | WARENTS, Daniel (2009) | | |
| Members of Chambers | MIALL, Hugh (2009) | | |
| Members of Chambers | MURPHY, Heather (2009) | | |
| Members of Chambers | KING, Kira (2011) | | |
| Members of Chambers | WATSON, Matthew (2012) | | |
| Members of Chambers | SHERWIN, Timothy (2014) | | |
| Members of Chambers | STEWART COATS, Tom (2014) | | |
| Members of Chambers | GERASIMENKO, Alina (2015) | | |
| Members of Chambers | WAISTELL, Ben (2015) | | |
| Members of Chambers | FENNEMORE, James (2017) | | |
| Member of Chambers | GARG, Sparsh (2017) | | |
| Member of Chambers | HUGHES, Emma (2018) | | |
| Member of Chambers | HARTSTON, Catherine (2018) | | |
| Member of Chambers | PEPLOW, Alex (2019) | | |
| Member of Chambers | CLARK-JONES, Jessica (2019) | | |
| Member of Chambers | STRACHAN, Charles (2019) | | |
| Member of Chambers | SAMUELS, Harry (2020) | | |
| Members of Chambers | VIRGO QC, Graham* | | |
| Members of Chambers | CONAGLEN, Matthew* | | |
| Members of Chambers | * Door tenant | | |
Barrister Profiles
| Photo | Name | Position | Profile |
| --- | --- | --- | --- |
| | Stuart Adair | Stuart has an extremely successful commercial chancery practice which focuses on commercial… | View Profile |
| | Mr Oliver Assersohn | Financial services, banking, commercial/ Chancery. | View Profile |
| | Sarah Bayliss | Barrister specialising in traditional and commercial Chancery, company/insolvency, and banking/financial services disputes. | View Profile |
| | Michael Black | Advocate and arbitrator in international commercial disputes. | View Profile |
| | David Brownbill | Barrister specialising in all aspects of trusts and related company matters, contentious… | View Profile |
| | Adam Cloherty | Adam's practice covers a broad range of contentious and non-contentious international and… | View Profile |
| | Edward Cumming | Edward is a barrister specialising in most areas of chancery and commercial… | View Profile |
| | Owen Curry | Trusts and estates, company law, insolvency and commercial. | View Profile |
| | Lyndsey De Mestre | Lyndsey has been practising at the business and property Bar for over… | View Profile |
| | Michael Gadd | Specialises in commercial Chancery. Frequently engaged in cases that cross international boundaries… | View Profile |
| | Helen Galley | Private client work – probate, estates, trusts and family provision, including the… | View Profile |
| | Arshad Ghaffar | Barrister specialising in commercial law: agency, arbitration, aviation, bills of lading, carriage… | View Profile |
| | Erin Hitchens | Erin specialises in traditional and commercial Chancery work, including contentious probate matters,… | View Profile |
| | Andrew Holden | Since joining chambers in October 2008, Andrew has enhanced his strong academic… | View Profile |
| | Jessica Hughes | Barrister involved in a wide range of contractual and trust disputes, from… | View Profile |
| | Edward Knight | Barrister with a practice directed towards commercial matters, including their interaction with… | View Profile |
| | Nicole Langlois | Main areas of specialisation are trust and company disputes; commercial contractual disputes;… | View Profile |
| | Robert Levy | Robert specialises in substantial commercial litigation. His cases frequently span international borders,… | View Profile |
| | Ian Meakin | Ian has extensive experience in dispute resolution, international business law, trusts and… | View Profile |
| | Hugh Miall | Hugh has a busy junior commercial chancery practice with a particular emphasis… | View Profile |
| | Stephen Moverley Smith | Barrister specialising in international litigation and arbitration in the fields of commercial,… | View Profile |
| | Heather Murphy | Heather has a rich and varied commercial chancery practice. She welcomes instructions… | View Profile |
| | Alexander Pelling | Barrister with breadth and depth of knowledge in commercial and chancery litigation… | View Profile |
| | Bajul Shah | Bajul has a broad commercial Chancery practice with an emphasis on aviation,… | View Profile |
| | Timothy Sherwin | Timothy is a chancery barrister with a practice in private client and… | View Profile |
| | Marcus Staff | Barrister specialising in private and commercial trust and fund disputes resolved in… | View Profile |
| | Alan Steinfeld | Barrister specialising in trusts, partnership law, trust-related and general insolvency, company law,… | View Profile |
| | Elspeth Talbot Rice | Described by opponents as "the smiling assassin", and crowned Legal 500's Trusts… | View Profile |
| | Steven Thompson | Barrister specialising in corporate and personal insolvency, company law, aviation law and… | View Profile |
| | Francis Tregear | Francis' practice focuses on business disputes, company and insolvency matters, funds and… | View Profile |
| | Daniel Warents | Daniel specialises in most areas of chancery and commercial work both in… | View Profile |
| | Elizabeth Weaver | Elizabeth has a general commercial chancery practice handling a wide range of… | View Profile |
Staff Figures
Practice Management & Chambers Administration : 13