Set Profile > Chambers of Alan Steinfeld QC > London, England
Chambers of Alan Steinfeld QC
Offices
Chambers of Alan Steinfeld QC
XXIV Old Buildings
24 OLD BUILDINGS, LINCOLN'S INN
LONDON
WC2A 3UP
England
Chambers of Alan Steinfeld QC > The Legal 500
Rankings
Ranked: Tier 2
'A top set for trusts matters', XXIV Old Buildings has members involved in 'elite cases'. Alan Steinfeld QC and Edward Cumming QC were successful in assisting the defendant Carlyle companies in the Carlyle Capital Corporation v Conway litigation in Guernsey. Robert Levy QC  is instructed in numerous Cayman Islands section 238 cases. Also of note, the highly regarded Nicole Langlois, a former Carey Olsen partner, is a Jersey advocate.
XXIV OLD BUILDINGS is a 'high-quality set of chambers' with an established reputation in the areas of trusts, private client, and probate work, as well as Chancery and offshore disputes. In a recent instruction of note, Alan Steinfeld QC advised the trustees of a Cayman trust about potential claims against a third party and in relation to obtaining Beddoe relief from the Cayman Court.
XXIV Old Buildings is a set that is 'going from strength-to-strength' and is an 'excellent choice for aviation matters'. The leading case on economic duress, Times Travel Limited v Pakistan International Airlines Corporation, was a notable highlight for Philip Shepherd QC, where the airline was held to have used illegitimate pressure to force an IATA agent into agreement to abandon claims for commission.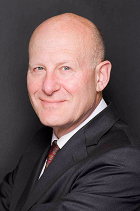 Ranked: Tier 1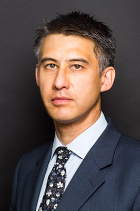 Ranked: Tier 4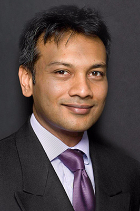 Bajul Shah
-
XXIV Old Buildings
'
A very capable barrister who has real expertise in the aviation sector; he takes a commercial and pragmatic approach and is a very good team-player.
'
Ranked: Tier 1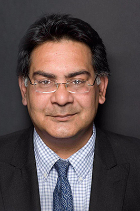 Ranked: Tier 2
XXIV Old Buildings is 'very competitive on rates' and 'great on Chancery matters'. The set fields an impressive range of barristers, and its junior silks are particularly well regarded by instructing solicitors. Members also have an excellent track record in offshore and trust matters, which inevitably feed into the fraud work. Steven Thompson QC and Hugh Miall are representing the defendant in the high profile Arcadia Petroleum & Ors v Bosworth & Ors. Stephen Moverley Smith QC and Alexander Pelling also had signficant roles in RAK Investments v Bestfort Development.
XXIV Old Buildings has members dealing with all aspects of international and domestic insolvency law. Multiple members, including Alan Steinfeld QC and Edward Cumming QC, are acting in Carlyle Capital Corporation Limited (in liquidation) and others v Conway & others. Stuart Adair is acting in Orexim Trading Limited v Mahavir Port and Terminal Limited, while, in Caymen Island proceedings, Robert Levy QC is acting for the liquidators in Re Caledonian Insurance.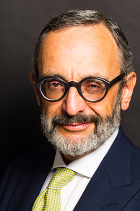 Ranked: Tier 2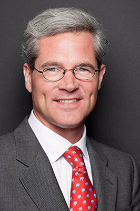 Ranked: Tier 2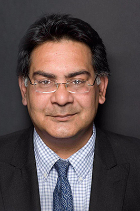 Ranked: Tier 3
Ranked: Tier 2
XXIV Old Buildings has an excellent reputation for acting on hard-fought offshore disputes, and is also a popular choice for commercial claims before the London courts. Recently, several members, including Alan Steinfeld QC  and Edward Cumming QC, acted on Carlyle Capital Corporation Limited (in liquidation) and others v Conway & others, while Stephen Moverley Smith QC and Hugh Miall acted on Société Générale v Goldas, a dispute relating to gold bullion consignments.
Ranked: Tier 3
XXIV Old Buildings has several barristers who have built up a strong reputation for banking work. The set is especially noted for its expertise in offshore banking and fund-related disputes and insolvencies. Notable highlights on this front include Michael Black QC and Marcus Staff's role in Al Sadik v Investcorp BSC in the Cayman Islands.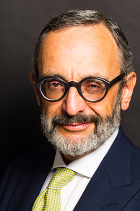 Ranked: Tier 5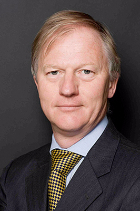 Ranked: Tier 5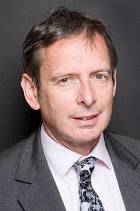 Ranked: Tier 5
Ranked: Tier 2
Ranked: Tier 4
Ranked: Tier 4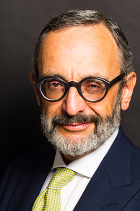 Ranked: Tier 4
XXIV Old Buildings handles a range of complex professional negligence cases involving lawyers, accountants, auditors, surveyors, valuers and trustees. The set is 'experienced' and has 'excellent individuals' for such disputes. Jackson & Money v Gershinson & Others was a key case for Francis Tregear QC, while Helen Galley appeared in Southwark Living v Cramer Pelmont, a claim against solicitors which alleged failure to protect the client's position.
Ranked: Tier 3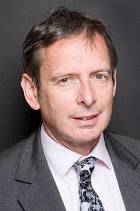 Ranked: Tier 4
XXIV Old Buildings' Michael King is 'always well prepared and a master at dealing with more difficult parties'. Since becoming an accredited mediator, King has been involved in over 130 mediations, and he has particular expertise in mediating trust-related disputes.
XXIV Old Buildings is 'one of the standout sets for offshore company law work', which sits beside a strong Chancery practice, but members are also well-versed in partnership disputes, acting in cases domestically and abroad. Alan Steinfeld QC acted in Clean Power Properties Ltd v Network Rail Infrastructure Ltd, where he is advising Network Rail on the terms and effects of an agreement with the claimant for the acquisition of sites intended to be used as power stations. On the partnership front, he is advising on a large LLP dispute for Boston Consulting. Also on the partnership front, Francis Tregear QC advised Cayman Islands-based Alcontrol LP on the structure and distribution of its equity interests. Meanwhile, Michael Black QC acted for the claimant in Akhmodova v Akhmodov, enforcement proceedings in a $600m divorce settlement across multiple jurisdictions that involved piercing the corporate veil over disputed assets.
Ranked: Tier 1
Ranked: Tier 2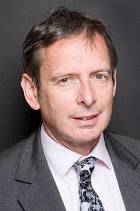 Ranked: Tier 3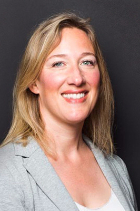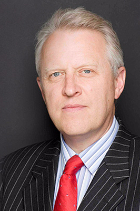 Ranked: Tier 1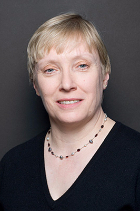 Ranked: Tier 2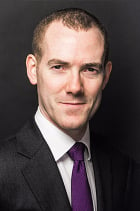 Ranked: Tier 3
Ranked: Tier 3
A 'terrific' Chancery-commercial chambers, XXIV OLD BUILDINGS is 'one of the standout sets for offshore trust work' and 'going from strength to strength' when it comes to Middle East-related matters. Members have 'a rare balance of intellectual excellence allied to an ability to explain complicated legal principles in simple terms'. In recent news, Steven Thompson QC has been appointed chair of the International Committee of The Bar Council. 'Wonderful and formidable' chambers director Sue Medder has announced her retirement, effective August 2019, after five years in chambers during which time she led a 'fantastic, highly responsive, and approachable' clerking team which 'matches the quality' of the set's members. The team includes 'impressive' senior practice managers Paul Horsfield and James Ladbrook, who are 'straightforward to deal with' and 'very competitive' on fees. Offices in: London and Geneva
Chambers of Alan Steinfeld QC >
Firm Profile
The Chambers
XXIV Old Buildings is a specialist commercial and chancery chambers based in London with an office in Geneva.  The members have an unrivalled reputation for their commercial and chancery work both internationally and domestically.
A leading set in Offshore; Private Client: Trusts and Probate; Commercial Litigation; Banking and Finance; Insolvency; Company and Partnership; Aviation;  Fraud: Civil; Charities; Professional Negligence, their strength and breadth of expertise can be demonstrated by the frequency of their appearance in courts of other jurisdictions, with members called to the Bars of Jersey, the BVI, Bermuda, St Vincents, the Cayman Islands, Dubai (DIFC), and other leading international financial centres such as the ADGM Abu Dhabi and the court in Astana (AIFC) in a judicial capacity. They are recognised as one of the most forward-thinking and innovative sets at the London Bar.
Work Undertaken
The calibre of XXIV Old Buildings' practice is evidenced by the cases in which members are routinely instructed undertaking litigation, arbitration and the provision of advice across the full range of commercial and chancery work, from UK commercial litigation and insolvency work to truly international litigation and arbitration involving large-scale business disputes, fraud and asset tracing, and cross-border insolvency and restructuring; and to 'traditional' chancery matters such as private family trust and succession disputes. This broad base of expertise is supplemented by members' specialist experience in fields such as hedge funds/SIVs; financial derivatives (including spread betting/CFDs); and aviation. Members are also highly experienced arbitrators and mediators. Examples of our work are set out below:
Investec Trust v Glenalla Properties Ltd & Others: This claim by the liquidators for more than £180m against the former trustees of a Jersey trust raised complex issues relating to the rights of trust creditors to enforce their claims against trustees and trust assets, conflicts of laws, and unjust enrichment.
Société Générale v Goldas: A successful strike out of claims by the bank to recover gold bullion worth
$480m and an inquiry as to the damage caused by wrongly maintained freezing orders. The bank failed to persuade the court that its defective attempts at service should be treated as valid.
Property Alliance Group v The Royal Bank of Scotland: One of the most advanced LIBOR fixing cases before the English CoA in 2018. The case gave rise to interesting interlocutory decisions relating to disclo- sure and privilege in the context of financial services.
Carlyle Capital Corporation Limited (in liquidation) & Others v Conway & Others: A $2 billion claim arising from a collapsed investment fund incorporated in Guernsey. Judgment handed down in September 2017 dismissed all claims against the defendants. An appeal to the Guernsey Court of Appeal has since been dismissed and It is expected that there will now be an appeal to the Privy Council.
Perry v Lopag Trust Reg and Ors: A multi-jurisdictional dispute involving allegations of malpractice against a major Swiss bank, international litigation to recover assets on behalf of members of the family with proceedings in England, the Cayman Islands, the BVI, Liechtenstein, Curacao and Delaware.
Re X Trusts: One of the largest and most fiercely fought commercial chancery disputes of 2018. Counsel appeared for opposing sides in the Supreme Court of Bermuda in an application by one group of beneficia- ries to remove the trustees of a trust structure said to be worth in the region of £5 billion.
Akhmedova v Akhmedov: High-profile claims to enforce judgment in the sum of £453million (the high- est divorce order made in the Family Division). Enforcement proceedings issued in the DIFC in support of the English order.
Main Contacts
| Department | Name | Email | Telephone |
| --- | --- | --- | --- |
| Practice Management | Clerks | clerks@xxiv.co.uk | +44 (0) 20 7691 2424 |
| Practice Management | Paul Horsfield, Acting Head of Clerking | | |
| Members of Chambers | MANN QC, Martin (1968) | | |
| Members of Chambers | STEINFELD QC, Alan (1968) | | |
| Members of Chambers | BLACK QC, Michael (1978) | | |
| Members of Chambers | MOVERLEY SMITH QC, Stephen (1985) | | |
| Members of Chambers | SHEPHERD QC, Philip (1975) | | |
| Members of Chambers | TREGEAR QC, Francis (1980) | | |
| Members of Chambers | BROWNBILL QC, David (1989) | | |
| Members of Chambers | TALBOT RICE QC, Elspeth (1990) | | |
| Members of Chambers | LEVY QC, Robert (1988) | | |
| Members of Chambers | THOMPSON QC, Steven (1996) | | |
| Members of Chambers | MONTAGU-SMITH QC, Tom (2001) | | |
| Members of Chambers | DE MESTRE QC, Lyndsey (1999) | | |
| Members of Chambers | CUMMING QC, Edward (2006) | | |
| Members of Chambers | KING, Michael (1971) | | |
| Members of Chambers | RITCHIE, Richard (1978) | | |
| Members of Chambers | GADD, Michael (1981) | | |
| Members of Chambers | WEAVER, Elizabeth (1982) | | |
| Members of Chambers | GALLEY, Helen (1987) | | |
| Members of Chambers | MEAKIN, Ian (1991) | | |
| Members of Chambers | GHAFFAR, Arshad (1991) | | |
| Members of Chambers | STAFF, Marcus (1994) | | |
| Members of Chambers | ADAIR, Stuart (1995) | | |
| Members of Chambers | PELLING, Alexander (1995) | | |
| Members of Chambers | SHAH, Bajul (1996) | | |
| Members of Chambers | HUGHES, Jessica (1997) | | |
| Members of Chambers | LANGLOIS, Nicole (2008) | | |
| Members of Chambers | KNIGHT, Edward (1999) | | |
| Members of Chambers | BAYLISS, Sarah (2002) | | |
| Members of Chambers | ASSERSOHN, Oliver (2003) | | |
| Members of Chambers | CLOHERTY, Adam (2005) | | |
| Members of Chambers | HITCHENS, Erin (2006) | | |
| Members of Chambers | HOLDEN, Andrew (2007) | | |
| Members of Chambers | CURRY, Owen (2009) | | |
| Members of Chambers | WARENTS, Daniel (2009) | | |
| Members of Chambers | MIALL, Hugh (2009) | | |
| Members of Chambers | MURPHY, Heather (2009) | | |
| Members of Chambers | KING, Kira (2011) | | |
| Members of Chambers | WATSON, Matthew (2012) | | |
| Members of Chambers | AVIS, Robert (2013) | | |
| Members of Chambers | SHERWIN, Timothy (2014) | | |
| Members of Chambers | STEWART COATS, Tom (2014) | | |
| Members of Chambers | GERASIMENKO, Alina (2015) | | |
| Members of Chambers | WAISTELL, Ben (2015) | | |
| Members of Chambers | FENNEMORE, James (2017) | | |
| Members of Chambers | VIRGO QC, Graham* | | |
| Members of Chambers | CONAGLEN, Matthew* | | |
| Members of Chambers | * Door tenant | | |
Lawyer Profiles
| Photo | Name | Position | Profile |
| --- | --- | --- | --- |
| | Stuart Adair | Stuart has an extremely successful commercial chancery practice which focuses on commercial… | View Profile |
| | Mr Oliver Assersohn | Financial services, banking, commercial/ Chancery. | View Profile |
| | Robert Avis | Robert joined XXIV Old Buildings as junior tenant in October 2014. He… | View Profile |
| | Sarah Bayliss | Barrister specialising in traditional and commercial Chancery, company/insolvency, and banking/financial services disputes. | View Profile |
| | Michael Black QC | Advocate and arbitrator in international commercial disputes. | View Profile |
| | David Brownbill QC | Barrister specialising in all aspects of trusts and related company matters, contentious… | View Profile |
| | Adam Cloherty | Adam's practice covers a broad range of contentious and non-contentious international and… | View Profile |
| | Edward Cumming | Edward is a barrister specialising in most areas of chancery and commercial… | View Profile |
| | Owen Curry | Trusts and estates, company law, insolvency and commercial. | View Profile |
| | Lyndsey De Mestre | Barrister specialising in insolvency and company law (including directors' disqualification); commercial litigation,… | View Profile |
| | Michael Gadd | Specialises in commercial Chancery. Frequently engaged in cases that cross international boundaries… | View Profile |
| | Helen Galley | Private client work – probate, estates, trusts and family provision, including the… | View Profile |
| | Arshad Ghaffar | Barrister specialising in commercial law: agency, arbitration, aviation, bills of lading, carriage… | View Profile |
| | Amanda Harington | Amanda is a very experienced commercial and Chancery barrister. She specialises in… | View Profile |
| | Erin Hitchens | Erin specialises in traditional and commercial Chancery work, including contentious probate matters,… | View Profile |
| | Andrew Holden | Since joining chambers in October 2008, Andrew has enhanced his strong academic… | View Profile |
| | Jessica Hughes | Barrister involved in a wide range of contractual and trust disputes, from… | View Profile |
| | Edward Knight | Barrister with a practice directed towards commercial matters, including their interaction with… | View Profile |
| | Nicole Langlois | Main areas of specialisation are trust and company disputes; commercial contractual disputes;… | View Profile |
| | Robert Levy QC | Robert specialises in substantial commercial litigation. His cases frequently span international borders,… | View Profile |
| | Martin Mann QC | Senior Chancery Commercial Silk with a very wide-ranging civil fraud, company, professional… | View Profile |
| | Ian Meakin | Ian has extensive experience in dispute resolution, international business law, trusts and… | View Profile |
| | Hugh Miall | Hugh has a busy junior commercial chancery practice with a particular emphasis… | View Profile |
| | Tom Montagu Smith QC | Barrister practicing in commercial litigation and arbitration, including shareholder disputes, civil fraud,… | View Profile |
| | Stephen Moverley Smith QC | Barrister specialising in international litigation and arbitration in the fields of commercial,… | View Profile |
| | Heather Murphy | Heather has a rich and varied commercial chancery practice. She welcomes instructions… | View Profile |
| | Alexander Pelling | Barrister with breadth and depth of knowledge in commercial and chancery litigation… | View Profile |
| | Bajul Shah | Bajul has a broad commercial Chancery practice with an emphasis on aviation,… | View Profile |
| | Harry Sharpe | Harry has a wide-ranging commercial chancery practice, including contractual disputes, company law… | View Profile |
| | Philip Shepherd QC | Commercial barrister specialising in business disputes often involving an international element. Philip… | View Profile |
| | Marcus Staff | Barrister specialising in private and commercial trust and fund disputes resolved in… | View Profile |
| | Alan Steinfeld QC | Barrister specialising in trusts, partnership law, trust-related and general insolvency, company law,… | View Profile |
| | Elspeth Talbot Rice QC | Described by opponents as "the smiling assassin", and crowned Legal 500's Trusts… | View Profile |
| | Steven Thompson QC | Barrister specialising in corporate and personal insolvency, company law, aviation law and… | View Profile |
| | Francis Tregear QC | Francis' practice focuses on business disputes, company and insolvency matters, funds and… | View Profile |
| | Daniel Warents | Daniel specialises in most areas of chancery and commercial work both in… | View Profile |
| | Matthew Watson | Arbitration, aviation, civil fraud, commercial litigation, insolvency, partnerships, professional negligence and contentious… | View Profile |
| | Elizabeth Weaver | Elizabeth has a general commercial chancery practice handling a wide range of… | View Profile |
Staff Figures
Practice Management & Chambers Administration : 13
Top Tier Set Rankings
Set Rankings