Lincoln House Chambers > Manchester, England > Set Profile
Lincoln House Chambers
Offices
Kate Blackwell KC
Lincoln House Chambers
TOWER 12, BRIDGE STREET, SPINNINGFIELDS
MANCHESTER
M3 3BZ
England
Lincoln House Chambers > The Legal 500
Rankings
Lincoln House Chambers
is praised as '
a stellar set
' and the regulatory team offers a wide range of expertise across both prosecution and defence work in Environment Agency, Trading Standards, and DEFRA cases.
Lee Hughes
 also has strong expertise in health and safety matters, and he acted for the prosecution in
HSE v Gateshead Cheder School
, in which an Orthodox Jewish school was fined £30,000 following a dangerous mountain hike that endangered the lives of 13 boys.
Simon Gurney
is instructed to prosecute two paramedics accused of gross negligence manslaughter following the death of a vulnerable patient in their care, who was run over by the third defendant taxi driver whilst she was lying on a public highway.
Richard Dawson
is notable for his transport expertise.
David Pojur
 joined the set in September 2023.
Matthew Howarth
 –
Lincoln House Chambers
 '
Matthew is wise beyond his years, he quickly gets to grips with the issues in a case, and he produces clear, concise, jargon-free written and oral advice which is appreciated by solicitors and clients alike. He has a very good manner with clients and his advocacy is articulate, pointed, and very effective both in his questioning and submissions.'
Ranked: Tier 1
Testimonials
'The clerks' room is faultlessly run by David Wright, who is professional and courteous in all his dealings with instructing solicitors. He sees the bigger picture and is on top of all the detail in terms of his counsels' respective practices.'
'David Wright continues to lead from the front. He is not only very friendly and engaging, but is also acutely aware of the expectations of instructing solicitors and responds accordingly.'
'Ty Price is fast becoming one of the leading criminal and regulatory clerks in the North West. He knows his barristers inside out and is always looking for new ways to add value to Chambers' offering through the provision of relevant training and products.'
'Andy McGuiness is a solid pair of hands and a go-to clerk, especially for last minute emergency hearings. He is calm, resourceful, and a genuinely nice person to deal with.'
'David Wright is known for his dedication and Rolls Royce service. He brings with him a calmness to any situation and always finds a solution.'
'The clerking is very good. Andy McGuiness and David Gibbons are stand-outs in what is an excellent clerking team.'
'David Wright leads by example and is the first port of call for the most serious matters, Ty Price is an exceptional clerk with great people skills, and Andy McGuiness is one of the nicest and most hardworking clerks and he is a credit to chambers.'
'David Wright is a stand-out clerk who is thoroughly personable and has the uncanny knack of always putting the right barrister on the right job. He steers the ship exceptionally well and drives the team to achieve excellence on a daily basis. He confronts issues head on and always deals with them in a professional manner.'
Lincoln House Chambers
 is praised as 
'a set with a deserved reputation as being the elite criminal set in the North West with real quality amongst its members', 
who handle a wide variety of criminal law matters, from road traffic offences, sexual offences, violence, and drug offences, to financial crime and fraud.
Simon Csoka KC
has expertise in defending in organised crime, fraud, and high-profile murder cases, and
Kate Blackwell KC
 and 
Mark Ford KC
are also notable silks; Ford KC represented a female teacher, who was acquitted after being accused of entering into a sexual relationship with a male pupil.
Rachel Cooper
is often instructed on cases where clients have significant mental health needs, and she represented a defendant charged with attempted murder after the victim was stabbed in the head with a screwdriver.
Richard Dawson
specialises in road traffic and transport law and represents those accused of driving offences – he represented a paramedic who was prosecuted and acquitted after his ambulance was involved in a head-on collision, killing both occupants of the other vehicle, when he passed the site where the previous day he saw a child die. In 2023
Rebecca Filletti
,
Clare Ashcroft
 and
David Pojur
joined the team, and Katherine Pierpoint and Neil Usher were appointed to the circuit bench.
Ranked: Tier 1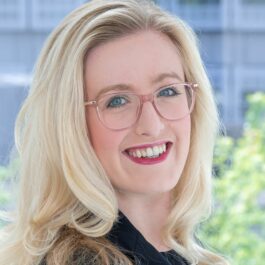 Anna Chestnutt
– 
Lincoln House Chambers
 '
Anna has exceptional forensic analysis and she is a once-in-a-decade quality advocate on all levels. All judges trust her judgement and listen with an acceptance that her points have validity.'
Ranked: Tier 1
Testimonials
'The clerking service is second to none. Andy McGuinness succeeds in providing the highest level of service.'
'Andy McGuinness and Ty Price stand out as exceptional. They are always at hand to assist and really do strive to provide the highest levels of service. All of the clerks work extremely hard and are a pleasure to deal with.'
'The service of Lincoln House Chambers is second to none. David Gibbons is particularly excellent, always responds, and will go out of his way to help.'
'David Wright, Andy McGuinness, Dave Gibbons, and the rest of the team bend over backwards to help. They are great to deal with and always bring a positive approach to any difficulties.'
'David Gibbons is the stand-out performer, but all the clerks are efficient and get the target result.'
'A set with a deserved reputation as being the elite criminal set in the North West with real quality amongst its members.'
'Lincoln House Chambers is a fantastic set of chambers with highly skilled advocates. If instructed counsel is unavailable, you will be provided with equally competent counsel.'
'Lincoln House Chambers has a solid team of barristers with special knowledge of driving offence cases.'
Lincoln House Chambers
 is praised as 
'a stellar set'
 with
 'an extensive pool of highly experienced and talented counsel to choose from'. 
Its members are instructed by a range of interested parties, from government and professional bodies, to insurance-backed solicitor firms. The set houses 
Kate Blackwell KC
, who appears in high-profile public inquiries alongside her criminal practice. It is also home to
Austin Welch
, who has a strong focus on inquests and public inquiries concerning health and safety issues, and he represents companies and individuals. Welch has been instructed in the UK Covid Inquiry for the Health and Safety Executive. The junior end of the set was recently bolstered by the arrival of
David Pojur
 in September 2023.
Kate Blackwell KC
 –
Lincoln House Chambers
'Kate is a tenacious advocate who does not hold back from difficult questions, has a measured manner, and is always thinking ahead. She is all over the detail and is great at leading a team.'
Ranked: Tier 1
Testimonials
Set 
'Lincoln House Chambers is a top-tier, reliable, and strong set of chambers. You have peace of mind instructing any barrister from this set, knowing they are experienced and diligent.'
'Lincoln House Chambers has a breadth of excellent regulatory counsel with a vast range of experiences; it has long been established as a go-to set.'
'Lincoln House Chambers is a stellar set. They have an extensive pool of highly experienced and talented counsel to choose from.'
'A shining example of how to get things right in the North of England for public inquiries and inquests.'
'Lincoln House Chambers remains at the top of its game in Manchester; a go-to set.'
Clerking
'Director of Clerking David Wright is fantastic, and Ty Price is highly responsive.'
Lincoln House Chambers
'has many superstars, both at the junior and senior ends'.
Its members are highly adept at handling cases in tribunals, as well as the Administrative and High Courts, and they act in medical professional disciplinary proceedings before various regulators. 
Simon Gurney
has an established reputation representing members of the healthcare professions, including doctors, nurses, dentists, and pharmacists, police officers, solicitors, teachers, and chartered surveyors. 
Anna Chestnutt
predominately represents nursing professionals before the Nursing and Midwifery Council.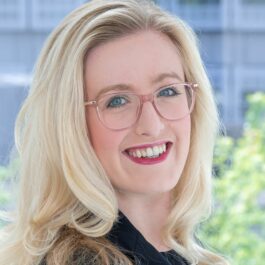 Anna Chestnutt
 –
Lincoln House Chambers
 '
Anna is a joy to instruct; her energy, sharp intellect, and industry know no bounds. She is a stand-out advocate who brings her authentic self into the courtroom where she is highly persuasive.'
Ranked: Tier 1
Simon Gurney
– 
Lincoln House Chambers
'
Simon is an extremely impressive barrister who has a rapidly expanding reputation in regulatory work. He is a first-class barrister, quick thinker, and a persuasive advocate.'
Ranked: Tier 2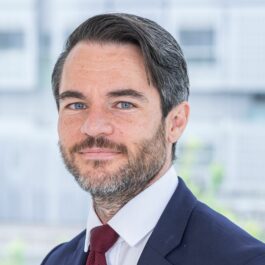 Lee Hughes
 – 
Lincoln House Chambers
 'Lee is insightful and analytical and gives straightforward, practical advice to clients. He is extremely approachable, always happy to be contacted, and willing to go the extra mile.'
Ranked: Tier 3
Testimonials
'David Wright leads by example and continues to be one of the best clerks in the North West.'
'Ty Price is superb; he is hardworking and enthusiastic about his role, which is refreshing.'
'Andy McGuiness is a reliable, hardworking clerk who will always do his best.'
'David Wright runs a tight ship and both Andy McGuiness and Ty Price are stand-out clerks. They are very hands-on and really do go the extra mile when needed.'
'Lincoln House Chambers are a large set that has strength-in-depth. The set has many superstars, both at the junior and senior ends. They are the number one set in the North.'
'A superb set who rival any London chambers with the quality of their counsel and backroom team of clerks.'
Matthew Howarth
 – 
Lincoln House Chambers
'Matthew is an intelligent advocate who is good at getting to the core of a legal issue. A clear, concise, persuasive, and approachable barrister
.'
Ranked: Tier 1
Lincoln House Chambers >
Set Profile
Lincoln House Chambers is a barristers chambers based in Manchester. For over 45 years Lincoln House has provided advocates of distinction. The set is renowned for its strength in depth, high quality advice, robust advocacy and outstanding client service.
We are a multi-disciplinary set with specialist teams providing a service in the areas of Criminal Defence & Prosecution, Inquests and Public Inquiries, Professional Discipline, Health & Safety, Environmental, Fraud, Personal Injury, Tax Tribunal, Health Care Regulation and several other related areas. We are uniquely placed to deal with complex cases in which multiple areas of law are overlapped.
With 19 experienced silks and 63 skilled juniors, our members have been involved in many leading cases locally and nationally and are renowned for our expert advice and skilled representation. Solicitors regularly point not only to our ability in Court but also to our efficient service and tremendous strength in depth.  As a result, we have retained instructions from many leading firms over the last 45 years.
Our relationships with leading specialist solicitors, and expert witnesses, in our areas of expertise, allow us to help clients in identifying the best legal teams for the case. We regularly assist clients with professional recommendations, and make introductions, to help facilitate effective communication channels.
Both Lincoln House Chambers and many of the individual members are regularly ranked in the leading Legal Guides for being leaders in the fields and providing a first-class service.
The members and staff at Lincoln House Chambers are strongly committed to our core values, diversity and accessibility are widely championed.
Types of work undertaken
Crime: Chambers remains a strong resource for those needing advice and representation in all fields of criminal practice, members are regularly instructed in cases of the utmost gravity and public interest. Members are often involved at an early stage when strategic advice is required about the investigation itself, or challenging restraint orders. Chambers has attracted praise for its work in business crime and fraud.
Regulatory: Chambers has a deserved reputation as a leader in criminal regulatory work. A strong team is fielded in health and safety litigation and in waste and environmental hazard work. The team is routinely instructed in cases that give rise to fatalities and there is particular expertise in the niche area of corporate responsibility. Additionally, members of chambers have also appeared in cases that arise in a medical context.
The combination of specialisms available through chambers ensures any complex technical issues are understood and mastered. Members have advised for both the regulators and the professionals accused.
Inquiries and Inquests: Members are frequently instructed in issues arising in ancillary jurisdictions, notably inquests and public inquiries. Ten members are engaged on the Covid Inquiry, eleven members of chambers were instructed in the Manchester Arena Inquiry, six members of chambers were instructed to act in the Hillsborough inquests (predominantly for senior police officers) and chambers has a presence in many of the more substantial public inquiries and inquest hearings nationally. Members have been instructed by the Home Office and Department of Health to undertake leading roles within substantial public and independent inquiries. The work undertaken in other regulatory areas (CQC, H&S, police and medical practitioner disciplinary) often extends to representation in Coroners Courts.
Civil: The civil team unites a number of fields of practice. The work covered includes general common law but there is an established specialist team with a national reputation that concentrates on complex personal injury, including industrial disease work (eg British coal respiratory disease litigation, miners' knee litigation, and surface dust) and catastrophic injury claims. Members have experience of the conduct of actions for and against the police, and the public law team regularly challenges unlawful decisions that arise in a criminal context by way of judicial review. Members also welcome instructions in a range of tribunals (e.g. immigration, VAT/employment/Traffic Commissioners).
Professional disciplinary: LHC barristers advise and appear regularly in General Medical Council cases (both prosecution and defence), nursing and dental councils, HCPC, accountancy issues through the AADB, or police disciplinary issues.
Main Contacts
| Department | Name | Email | Telephone |
| --- | --- | --- | --- |
| Director of Clerking | David Wright | | |
| Criminal Clerk | Andy McGuinness | | |
| Regulatory & Civil Clerk | Ty Price | | |
| Criminal Clerk | David Gibbons | | |
| Regulatory, Criminal & Civil Clerk | George Hooley | | |
| Regulatory & Criminal Clerk | Abigail Lockett | | |
| Equalities & regulatory Compliance Manager | Sigourney Lomax | | |
| Accounts Manager | Bernadette Duggan | | |
| Members of Chambers | BLACKWELL KC, Katherine (1992) | | |
| Members of Chambers | THOMAS KC, Andrew (1989) | | |
| Members of Chambers | WEBSTER KC, Alistair (1976) | | |
| Members of Chambers | GOZEM KC, Guy (1972) | | |
| Members of Chambers | WRIGHT KC, Peter (1981) | | |
| Members of Chambers | PICKUP KC, James (1976) | | |
| Members of Chambers | REID KC, Paul (1973) | | |
| Members of Chambers | CSOKA KC, Simon (1991) | | |
| Members of Chambers | DAW KC, Christopher (1993) | | |
| Members of Chambers | ROBERTS KC, Lisa (1993) | | |
| Members of Chambers | IQBAL KC, Abdul (1994)* | | |
| Members of Chambers | HARRISON KC, John (1994)* | | |
| Members of Chambers | KEALEY KC, Simon (1991)* | | |
| Members of Chambers | FORD KC, Mark (1991) | | |
| Members of Chambers | STORRIE KC, Timothy (1993) | | |
| Members of Chambers | NAWAZ KC, Mohammed (1995) | | |
| Members of Chambers | LEACH KC, Alexander (2001) | | |
| Members of Chambers | LASKER, Jeremy (1976) | | |
| Members of Chambers | NUTTALL, Andrew (1978) | | |
| Members of Chambers | ELIAS, Robert (1979) | | |
| Members of Chambers | NADIM, Ahmed (1982) | | |
| Members of Chambers | BLOOMER, Charles (1985) | | |
| Members of Chambers | STUART, Mark (1985) | | |
| Members of Chambers | BUTCHER, Richard (1985) | | |
| Members of Chambers | TAYLOR, Alan (1986) | | |
| Members of Chambers | McMEEKIN, Ian (1987) | | |
| Members of Chambers | JOHNSON, Kathryn (1989) | | |
| Members of Chambers | BARTON, Hugh (1989) | | |
| Members of Chambers | FRYMAN, Neil (1989) | | |
| Members of Chambers | BOWLEY, Ivan (1990) | | |
| Members of Chambers | SIMONS, Richard (1991) | | |
| Members of Chambers | KEHOE, Emma (1991) | | |
| Members of Chambers | BOYD, Philip (1993) | | |
| Members of Chambers | USHER, Neil (1993) | | |
| Members of Chambers | DORAN, Gerard (1993) | | |
| Members of Chambers | BLACKSHAW, Henry (1993) | | |
| Members of Chambers | HOLDEN, Philip (1994) | | |
| Members of Chambers | HOLLAND, Ricky (1994) | | |
| Members of Chambers | WILLIAMS, Paul (1994) | | |
| Members of Chambers | HACKETT, Martin (1995) | | |
| Members of Chambers | RIGGS, Samantha (1996)* | | |
| Members of Chambers | DUCKWORTH, Shirlie (1997) | | |
| Members of Chambers | PIERPOINT, Katherine (1998) | | |
| Members of Chambers | KITCHIN, Louise (1998) | | |
| Members of Chambers | WHITE, Rachel (2000) | | |
| Members of Chambers | ASHCROFT, Clare (2001) | | |
| Members of Chambers | DAWSON, Richard (2001) | | |
| Member of Chambers | POJUR, David (2001) | | |
| Members of Chambers | FRIEND, Mark (2002) | | |
| Members of Chambers | ENGLISH, Richard (2003) | | |
| Members of Chambers | JONES, Katie (2003) | | |
| Members of Chambers | FARYL, Alaha (2003) | | |
| Members of Chambers | WELCH, Austin (2005) | | |
| Members of Chambers | THOMAS, Daniel (2005) | | |
| Members of Chambers | HEYWORTH, James (2006) | | |
| Members of Chambers | GURNEY, Simon (2006) | | |
| Members of Chambers | BARBOUR, Laura (2006) | | |
| Members of Chambers | HUGHES, Lee (2006) | | |
| Members of Chambers | COOPER, Rachel (2007) | | |
| Members of Chambers | O'LEARY, Brendan (2007) | | |
| Members of Chambers | GILSENAN, Emma (2008) | | |
| Member of Chambers | FILLETTI, Rebecca (2009) | | |
| Members of Chambers | COWEN, Louise (2010) | | |
| Members of Chambers | GHAHHARY, Leila (2010) | | |
| Member of Chambers | OBRUSIK, Kimberley (2010) | | |
| Members of Chambers | ASPINALL, Heather (2011) | | |
| Members of Chambers | JONES, Samuel (2011) | | |
| Members of Chambers | MCCAFFREY, Lara (2011) | | |
| Members of Chambers | THOMAS, Isobel (2012) | | |
| Member of Chambers | RONAN, Neil (2012) | | |
| Members of Chambers | KHAN, Anam (2013) | | |
| Members of Chambers | ALTON, Marianne (2014) | | |
| Members of Chambers | SHAW, Ellen (2014) | | |
| Members of Chambers | HOWARTH, Matthew (2016) | | |
| Members of Chambers | CHESTNUTT, Anna (2016) | | |
| Members of Chambers | MAGILL, Sarah (2016) | | |
| Member of Chambers | NELSON, Holly (2017) | | |
| Members of Chambers | WORSFOLD, Thomas (2019) | | |
| Member of Chambers | FINNEGAN, Darren (2019) | | |
| Member of Chambers | HALLIWELL, Constance (2021) | | |
| Member of Chambers | RISHTON, Graham (2022) | | |
Barrister Profiles
| Photo | Name | Position | Profile |
| --- | --- | --- | --- |
| | Mr Joe Allman | Joe is an experienced and tenacious advocate, with a track record of… | View Profile |
| | Ms Marianne Alton | Marianne is a diligent and persuasive advocate who prides herself on meticulous… | View Profile |
| | Ms Heather Aspinall | Heather primarily practices in two main areas, namely Personal Injury and Coronial… | View Profile |
| | Laura Barbour | Barrister specialising in criminal law, with an equal division between prosecution and… | View Profile |
| | Hugh Barton | Barrister specialising in general crime, public law and actions against the police. | View Profile |
| | Mr Henry Blackshaw | Henry Blackshaw is a specialist criminal Barrister who acts for both prosecution… | View Profile |
| | Kate Blackwell | Kate is one of the UK's leading silks specialising in criminal law… | View Profile |
| | Kate Blackwell | Kate is one of the UK's leading silks specialising in criminal law… | View Profile |
| | Charles Howard Bloomer | With over 30 years of experience in a variety of fields, Charles is… | View Profile |
| | Ivan Bowley | At Lincoln House Chambers, Ivan Bowley is an established force in industrial… | View Profile |
| | Philip Joseph George Boyd | Joe came to the Bar in 1993 having originally been a Branch… | View Profile |
| | Mr Richard Butcher | Richard was called to the bar in 1985 and is a highly… | View Profile |
| | Ms Anna Chestnutt | Anna enjoys a busy Crown Court practice, with a healthy mixture of… | View Profile |
| | Rachel Cooper | Rachel has a common law practice encompassing all areas and levels of… | View Profile |
| | Louise Cowen | Crime, personal injury, clinical negligence, immigration, housing law. | View Profile |
| | Simon Csoka | Simon specialises in all aspects of criminal law, in particular homicide, serious… | View Profile |
| | Chris Daw | Chris Daw QC was called to the Bar in 1993 and was… | View Profile |
| | Richard Dawson | Richard Dawson is an expert trial lawyer, specialising in road traffic law,… | View Profile |
| | Gerard Doran | Gerard is an extremely popular and sought after senior junior who specialises… | View Profile |
| | Shirlie Duckworth | Shirlie was called to the Bar in 1997 but in 2002 transferred… | View Profile |
| | Robert Elias | Bob Elias is one of the most senior juniors on circuit. He… | View Profile |
| | Mr Richard English | Richard is a skillful and persuasive advocate who prides himself on providing… | View Profile |
| | Ms Alaha Faryl | Alaha has a successful public law practice which includes employment, family and… | View Profile |
| | Mark Ford | Mark joined Lincoln House Chambers in 2010. He specializes in all types… | View Profile |
| | Mark Friend | Mark has rapidly developed an extremely busy Crown Court practice, covering all… | View Profile |
| | Neil Fryman | Neil Fryman joined Lincoln House in October 2008, after developing a considerable… | View Profile |
| | Leila Ghahhary | Leila is an established and well-regarded junior who specialises in public, regulatory… | View Profile |
| | Ms Emma Gilsenan | Emma is an experienced and versatile barrister practising in regulatory law with… | View Profile |
| | Guy Gozem | A very experienced criminal advocate, who has dealt regularly with murder, gross… | View Profile |
| | Simon Gurney | Simon is consistently recognised as a leading Junior in both the leading… | View Profile |
| | Martin Hackett | Martin Hackett is an experienced Criminal Law Barrister who specialises in the… | View Profile |
| | Mr John Harrison | John Harrison KC is both a regulatory law and criminal law specialist… | View Profile |
| | Mr Craig Hassall | An A-List Specialist Regulatory Advocate, Craig prosecutes and defends in a wide… | View Profile |
| | James Heyworth | James practices predominantly in criminal law: acting for defendants in the Crown… | View Profile |
| | Phil Holden | Philip has a substantial criminal defence practice that encompasses all areas of… | View Profile |
| | Rick Holland | Rick joined Lincoln House in 1994 having been a solicitor with the… | View Profile |
| | Mr Matthew Howarth | Matthew started practice in 2014 with the Banking and Finance litigation team… | View Profile |
| | Mr Lee Hughes | Lee is considered a "rising star" in business and regulatory crime by… | View Profile |
| | Mr Abdul Iqbal | Abdul Iqbal KC is a favoured choice of counsel among both solicitors… | View Profile |
| | Kathryn Johnson | Kathryn was called to the bar in 1989, joining Lincoln House as… | View Profile |
| | Mr Samuel Jones | Samuel was called to the Bar in 2011. He became a tenant… | View Profile |
| | Katie Laura Jones | Katie was called to the Bar in 2003 and has been a… | View Profile |
| | Mr Simon Kealey | Simon Kealey was appointed Queens Counsel in 2017. He is an extremely… | View Profile |
| | Ms Anam Khan | As an established practitioner with a multidisciplinary practice, Anam is able to… | View Profile |
| | Louise Kitchin | Having worked for one of Manchester's leading criminal firms and later successfully… | View Profile |
| | Jeremy Lasker | Hugely experienced in all aspects of criminal advocacy and with an enviable… | View Profile |
| | Alexander Leach | Alex is one of the leading criminal practitioners in the North,… | View Profile |
| | Ms Sarah Magill | Sarah Magill specialises in serious organised crime, courts martial, service discipline, professional… | View Profile |
| | Ms Lara McCaffrey | Lara is a capable and diligent junior known for her excellent writing… | View Profile |
| | Ian McMeekin | Ian McMeekin was called to the bar in 1987. He joined Lincoln… | View Profile |
| | Mohammed Nawaz | Mohammed Nawaz was called to the bar in 1995 and has specialised… | View Profile |
| | Andrew Peter Nuttall | Andrew specialises in: Serious crime, fraud, regulatory crime, disciplinary tribunals and inquests.… | View Profile |
| | Brendan O'Leary | Brendan O'Leary is credited as being an advocate who combines excellent courtroom skills… | View Profile |
| | James Pickup | He has long been established as a specialist in commercial fraud defence… | View Profile |
| | Katherine Pierpoint | Katherine has been a member of Lincoln House Chambers since she was… | View Profile |
| | Paul Campbell Reid | Paul is a criminal specialist who appears for the prosecution and the… | View Profile |
| | Ms Samantha Riggs | Samantha Riggs is an established and well regarded leading junior advising and… | View Profile |
| | Lisa Roberts | Leader of the Northern Circuit. Lisa Roberts QC specialises in regulatory law,… | View Profile |
| | Mr Jonathan Sandiford | Jonathan Sandiford KC has maintained his reputation as a top-class advocate throughout… | View Profile |
| | Ms Ellen Shaw | Ellen Shaw is an established and well regarded junior who specialises in… | View Profile |
| | Richard Simons | Richard Simons has a predominantly defence based practice. He is instructed in… | View Profile |
| | Tim Storrie | Tim Storrie QC has an established reputation for work across the spectrum… | View Profile |
| | Douglas Mark Stuart | Mark Stuart has one of the largest criminal practices on the Northern… | View Profile |
| | Alan Taylor | As an experienced practitioner, Alan has built a successful Criminal and Regulatory… | View Profile |
| | Andrew Thomas | Andrew Thomas QC was called to the Bar in 1989 and awarded… | View Profile |
| | Ms Isobel Thomas | Isobel Thomas prosecutes and defends in a wide range of criminal matters;… | View Profile |
| | Dan Thomas | Dan Thomas practices in commercial litigation, regulatory, and white collar defence and… | View Profile |
| | Neil Usher | Neil has a busy criminal practice, divided fairly evenly between defending andprosecuting.… | View Profile |
| | Alistair Webster | Alistair's recognised excellence and client care across the spectrum of criminal and… | View Profile |
| | Austin Welch | Austin Welch specialises in public inquiries, inquests and health and safety and… | View Profile |
| | Ms Rachel White | Rachel is a criminal specialist with 18 years of experience. Her practice… | View Profile |
| | Mr Paul Williams | Paul specialises in regulatory work, inquests and crime.In regulatory, Paul regularly presents to the… | View Profile |
| | Mr Thomas Worsfold | om became a tenant of Lincoln House in December 2020 and has… | View Profile |
| | Peter Wright | Peter Wright is a highly respected and extremely experienced advocate who has… | View Profile |