DLA Piper Denmark > Copenhagen, Denmark > Firm Profile
DLA Piper Denmark
Offices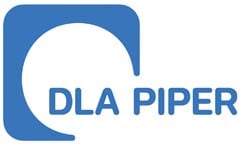 DLA Piper Denmark
Oslo Plads 2
DK-2100 Copenhagen
Denmark
DLA Piper Denmark > The Legal 500
Rankings
DLA Piper Denmark
leverages its global network to handle inbound and outbound M&A transactions for private equity and venture capital sponsors and industrials. The team is heavily involved in the banking sector, assisting major clients with regulatory issues and shareholder disputes. The practice is jointly led by
Jens Krogh Petersen
and
Martin Christian Kruhl
from Copenhagen and Aarhus, respectively. Other key members of the team include M&A specialists
Michael Vinther

and
Karsten Pedersen
, and 
John Emil L. Svenson
 who is highly recommended by clients for '
adding significant value'
to projects.
DLA Piper Denmark
's energy team has highly specialised expertise in the Denmark and Greenland energy sectors, with the Government of Greenland being a key client for the firm. It advises on renewable energy mandates, with a particular focus on development projects concerning wind turbines and onshore and offshore wind farms. The group also has considerable expertise in financings and investments, with practice head
Jacob Sparre Christiansen
 advising major energy companies on solar cell systems and biogas plants as well as handling M&A transactions.
Core areas of expertise for
DLA Piper Denmark
's environment, health and safety group include contaminated soil, EIA work, nature protection and waste regulation. The group represents a range of clients, from real estate companies to private individuals and public authorities. Practice head
Line Marie Pedersen
 is a
'very skilled environmental lawyer'
and is supported by
Dorte Kirkeskov Carlsson
, who regularly advises the City of Copenhagen on municipality and local planning work as well as orders regarding polluting activities. The team also handles energy and natural resources issues, with a particular focus on hydropower, water, minerals and oil and gas mandates;
Per Vestergaard Pedersen
is especially active in these areas.
DLA Piper Denmark
 has developed a specialist Nordic region restructuring and insolvency group, led by
Henrik Sjørslev
, that focuses primarily on cross-border financial restructuring mandates. It advises clients on insolvency matters arising out of the real estate and aviation sectors as well as handling issues in the agricultural sector;
Trine Hasselbalch
focuses on the latter. The group is instructed by financial creditors as well as public sector creditors, suppliers and corporate debtors.
DLA Piper Denmark
is regularly instructed on multi-jurisdictional insurance disputes and is prominent in pension cases. The team represents Danish and foreign companies, businesses and insurance intermediaries on a range of issues, including professional and product liability claims, crime insurance and shipping and transport insurance work. The department has a strong contentious arm, with
Georg Lett

and
Anders Julius Tengvad
focusing on litigation and arbitration mandates, while
Pernille Sølling
specialises in life insurance and pensions law and is a favoured adviser for Danish pension funds. Lett, Tengvad and Sølling jointly head up the practice.
Utilising its international network,
DLA Piper Denmark
is well-equipped to act on behalf of investors and issuers in both domestic and cross-border transactions. Real estate finance work has long been a cornerstone of the practice, reflected by co-head
Ulrich Hejle
's strong property finance expertise.
Joachim Kundert Jensen
also leads the team and handles transactions relating to large assets and M&A mandates. Another area of strength for the group is its structured finance and debt capital market expertise, while areas of growth include renewable energy finance and venture finance mandates.
A noteworthy area of expertise for the
DLA Piper Denmark
data protection and privacy team is the regulation of biometrics, particularly regarding automated facial recognition. It is also adept at handling cybersecurity issues and HR-related data protection issues, with
Martin Hjørlund Nielsen
 and
Jon Lauritzen
being the key contacts. Practice head
Marlene Winther Plas
is a certified IT lawyer handling e-privacy and GDPR matters.
DLA Piper Denmark
handles a wide range of disputes, specialising in diverse areas including professional and product liability, construction, shipping and insurance disputes; the team is especially prominent in pension cases. Its strength in insurance and pensions is reflected in the partners within the team; practice head
Anders Julius Tengvad
and
Georg Lett

specialise in insurance law, while
Pernille Sølling
has extensive experience representing pension companies in litigation. The group's client base consists of major players including AP Pension, Chubb and EY.
DLA Piper Denmark
 is a
'solid force in the Danish market' 
and handles the full spectrum of EU, competition and public procurement law issues. The team also advises on criminal cases related to competition law infringements as well as cases regarding cartel behaviour in the media, IT and entertainment industries and the industrial sector.
Michael Klöcker
is head of the overall practice group, while
Mikala Berg Dueholm
takes the lead on procurement matters, handling cases for public authorities and municipalities including the City of Copenhagen.
DLA Piper Denmark
 has extensive experience in IT outsourcing contracts and has strong capabilities within dispute resolution. Led by
Marlene Winther Plas
, the team is retained by the Municipality of Copenhagen and the Danish Ministry of Finance to handle public procurement IT outsourcing projects. On the contentious side,
Jon Lauritzen
assists clients in IT disputes before the Danish courts and in arbitration proceedings.
Jointly led by
Jens Krogh Petersen
 and
Joachim Kundert Jensen
, the team at
DLA Piper Denmark
is instructed by music artists, record companies and documentary filmmakers on a variety of issues. The group also has extensive experience within the sports sector as well as assisting gambling companies, including online betting and casino websites. Litigation specialists complete the team, representing clients in infringement cases and anti-piracy matters.
DLA Piper Denmark
's real estate department handles a broad range of issues and is highly specialised within environmental, planning and lease matters. Key areas of work include real estate transactions, project developments and construction issues.
Line Marie Pedersen
and
Jakob Nielsen
jointly head up the practice, with the latter focusing on the conveyancing of commercial properties.
Emilie Møller
 has
'excellent knowledge of the real estate market.'
Active in both Copenhagen and Aarhus,
DLA Piper Denmark
is regularly involved in matters originating in key shipping and logistics hubs, as well as the industrial and offshore clusters in both the Western parts of Denmark and in Copenhagen. The firm also leverages its global network to effectively handle multi-jurisdictional shipping matters. Airlines, ferry operators, logistics providers, ports and financial institutions make up the firm's client bas.
Henrik Kleis
leads the group, which includes
Per Vestergaard Pedersen
and
Christian Benedictsen-Nislev
.
Led by the
'outstanding'
Jakob Schilder-Knudsen
,
DLA Piper Denmark
handles the full gamut of tax law issues, including the structuring and tax optimisation of national and international alternative investment projects. The group has an indirect tax sub-team that includes
Merete Andersen
and
Mario Fernandez
, who is considered to be
'one of the leading VAT and indirect tax lawyers in Denmark', 
with a strong track record in advising on the indirect tax elements of M&A transactions. For corporate tax and vehicle registration tax issues,
Artur Bugsgang

is recommended.
DLA Piper Denmark
assists global companies in the telecoms, communication satellite, and navigation systems sectors. The department is jointly led by
Sebastian Ingversen
and
Per Vestergaard Pedersen
; Ingversen advises primarily on M&A corporate work, while Pedersen focuses on issues in the satellite and space sector as well as matters pertaining to electronic communication networks.
DLA Piper Denmark
is best known for its DCM expertise, with particular strength in securitisation and structured finance work. It is also increasingly focusing on ECM matters, advising on transactional work as well as ongoing disclosure obligations and corporate governance issues.
Lars Hagbard Grønkjær
, who has more than 20 years of experience in international capital market transactions, heads the team. Anders Kaasgaard left the firm in 2021 to join Nordic Eye Venture Capital.
DLA Piper Denmark
advises employers on the employment aspects of M&A and transactional work, including outsourcing and union issues. It is also adept at handling contentious matters, representing clients in arbitration proceedings, the Labour Court and injunctions. Led by
Nina Wedsted
, the group is regularly instructed on cross-border mandates, leveraging its global network of offices to assist both Danish and international clients. Data protection specialist
Daniel Markussen
is also recommended.
DLA Piper Denmark
advises on the full spectrum of IP issues, including domain names, patents, trade mark license agreements and issues relating to the distribution of TV and radio channels. Led by
Annemette Ellermann Holmbom
, the group also acts in high-profile litigation and arbitration proceedings and is adept at advising on all aspects of enforcement actions. Trade mark and design expert
Anette Moll Berg
is also a key name to note.
DLA Piper Denmark >
Firm Profile
Global co-chairs: Roger Meltzer and Jon Hayes
Co-chief executive officers: Simon Levine and Cameron Jay Rains
Number of partners: 1,500
Number of lawyers: 5,000
Languages: The firm speaks over 60 languages
Offices: Lawyers located in more than 60 countries throughout the Americas, Europe, the Middle East, Africa and Asia Pacific.
Please see https://www.dlapiper.com for further information about the firm.
Lawyer Profiles
| Photo | Name | Position | Profile |
| --- | --- | --- | --- |
| | Mr Per Astrup Madsen | Per Astrup Madsen is a certified insolvency lawyer and specialises in advice… | View Profile |
| | Mr Christian Benedictsen-Nislev | Christian Benedictsen-Nislev is an experienced shipping and transport lawyer. Christian advises Danish and… | View Profile |
| | Ms Mikala Berg Dueholm | Mikala Berg Dueholm advises on all aspects of public procurement, public contracts… | View Profile |
| | Mr Artur Bugsgang | Artur Bugsgang specialises in tax law and has thorough knowledge of personal… | View Profile |
| | Mr Per Buttenschøn | Per Buttenschøn is an established attorney in the area of insolvency law… | View Profile |
| | Mr Jacob Sparre Christiansen | Jacob Christiansen has vast experience in the legal affairs of the energy… | View Profile |
| | Ms Annemette Ellermann | Annemette Ellermann provides advice to national and international companies around the world… | View Profile |
| | Mr Mario Fernandez | Mario Fernandez is an experienced VAT specialist, who has for more than… | View Profile |
| | Mr Jørgen Flodgaard | Jørgen Flodgaard deals with commercial law focusing, especially with the establishment of… | View Profile |
| | Mr Rune Hamborg | Rune Hamborg provides advice on all aspects of Danish and EU competition… | View Profile |
| | Ms Trine Hasselbalch | Trine Hasselbalch is a partner in DLA Piper Denmark's Finance, Projects &… | View Profile |
| | Mr Ulrich Hejle | Ulrich Hejle advises Danish and international clients on all aspects of finance… | View Profile |
| | Mr Claus Holberg | Claus Holberg is especially engaged in tax law. Within the area of… | View Profile |
| | Mr Thomas Høj Pedersen | Thomas Høj Pedersen has vast experience of construction and consultancy law and… | View Profile |
| | Mr Sebastian Ingversen | Since 1997, Sebastian Ingversen has been involved in business transactions, representing major… | View Profile |
| | Mr Henrik Kleis | Henrik Kleis provides advice and assistance to enterprises and public authorities, particularly within… | View Profile |
| | Mr Michael Klöcker | Michael Klöcker is head of DLA Piper Denmark's competition law team and… | View Profile |
| | Mr Martin Christian Kruhl | Martin Christian Kruhl deals primarily with financial regulation, compliance, M&A and company… | View Profile |
| | Mr Joachim Kundert Jensen | Joachim Kundert Jensen deals primarily with issues of finance law, including in… | View Profile |
| | Mr Jon Lauritzen | Jon Lauritzen has acted as advisor to persons called to testify before… | View Profile |
| | Mr Nicholas Lerche-Gredal | Nicholas Lerche-Gredal is a partner in the Corporate M&A group and is… | View Profile |
| | Mr Georg Lett | Georg Lett deals especially with litigation and arbitration as well as liability,… | View Profile |
| | Mr Daniel Markussen | Daniel Egeberg Markussen has vast experience in employment and labour law and… | View Profile |
| | Ms Anette Moll Berg | Anette Moll Berg is primarily engaged in trademarks, copyright and design as… | View Profile |
| | Ms Emilie Møller | Emilie Møller is engaged in the sale and purchase of real estate… | View Profile |
| | Mr Jakob Nielsen | Jakob Nielsen has vast experience in various areas of real property, focusing on project… | View Profile |
| | Mr Karsten Pedersen | Karsten Pedersen is primarily engaged with M&A and advises a large number… | View Profile |
| | Ms Line Marie Pedersen | Since 2000, Line Marie Pedersen's main practice area has been environmental law.… | View Profile |
| | Mr Jens Krogh Petersen | Jens Krogh Petersen is Head of DLA Piper Denmark's Corporate M&A Practice… | View Profile |
| | Ms Marlene Winther Plas | Marlene Winther Plas specialises in IT law and data protection and has… | View Profile |
| | Mr Peter Schäfer | Peter Schäfer advises at the interface between law and business and has… | View Profile |
| | Mr Jakob Schilder-Knudsen | Jakob Schilder-Knudsen heads DLA Piper Denmark's Tax practice group, which advises a… | View Profile |
| | Mr Henrik Sjørslev | Henrik Sjørslev specialises in insolvency law and restructuring. Henrik has long-standing hands-on… | View Profile |
| | Mr John Emil L. Svenson | John Emil Lyngfeldt Svenson is partner in DLA Piper's M&A group and he… | View Profile |
| | Ms Pernille Sølling | Pernille Sølling has vast experience in a number of practice areas and… | View Profile |
| | Mr Anders Julius Tengvad | Anders Julius Tengvad provides general commercial advice focusing on particularly litigation and… | View Profile |
| | Mr Per Vestergaard Pedersen | Per Vestergaard Pedersen provides advice and assistance to national and international enterprises and public… | View Profile |
| | Mr Michael Vinther | Michael Vinther focuses on M&A and Corporate & Commercial. Michael has more… | View Profile |
| | Ms Nina Wedsted | Nina Wedsted focuses on employment and labour law. Nina provides advice as… | View Profile |
Diversity/Community
At DLA Piper we are firmly committed to diversity and inclusion. For us, diversity isn't just about visible differences, it's the unique blend of talents, skills, experiences and perspectives that makes each of us an individual and we know it's crucial to have a culture and environment where those differences are genuinely valued. As a global business law firm, with a diverse client base, we know that our clients expect our people to represent the communities in which we work and value our ability to advise them on both local and global cultures and markets. We believe that our approach to diversity and inclusion enables us to attract the best talent, build the most effective teams and deliver the highest level of client service.

For more information on our specific D&I initiatives please see www.dlapiper.com