Firm Profile > DLA Piper Denmark > Copenhagen, Denmark
DLA Piper Denmark
Offices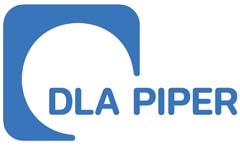 DLA Piper Denmark
RAADHUSPLADSEN 4
1550 COPENHAGEN V
Denmark
DLA Piper Denmark > The Legal 500
Rankings
DLA Piper Denmark >
Firm Profile
The firm: DLA Piper is a global law firm that provides its clients with legal and business solutions locally, regionally and internationally using integrated teams of lawyers with experience that spans a broad range of disciplines. DLA Piper is widely recognised for its pioneering approach and extensive geographic reach, which enables the practice to look after the business issues that matter to its clients – whether they are large or small. Clients of DLA Piper include single-owner startups, local and household name companies, multinationals, financial institutions, FTSE and Fortune 500 enterprises and their subsidiaries, public bodies and governments.
DLA Piper Denmark is one of the leading full-service law firms in Denmark. Clients include private enterprises, the financial sector, the public sector, organisations and private individuals in Denmark and abroad. DLA Piper is the largest law firm in the Nordic countries, and globally DLA Piper has more than 4,200 lawyers in 40 countries, which makes DLA Piper the third largest law firm in the world.
Areas of practice: Banking and finance: DLA Piper Denmark regularly provides advice to a large number of enterprises in the financial sector, including banks, insurance companies, pension funds and mortgage credit institutions on all aspects relevant to their business. Their specialist team has profound knowledge of the extensive regulation of the sector. In addition, DLA Piper Denmark assists financial businesses in exposures to customers.
Capital markets: DLA Piper Denmark regularly represents shareholders in and executive managements of a large number of Danish and foreign companies whose shares are listed. In addition, DLA Piper Denmark advises acquirers of listed companies, including in connection with submissions of bids.
Commercial and company: DLA Piper Denmark's assistance comprises not only the general matters of commercial and company law which all enterprises and organisations need to deal with from time to time. Their specialists also provide advice on the highly complex company transactions and issues only rarely encountered by the individual enterprise.
Construction and real estate: DLA Piper Denmark has experience in advising Danish and foreign property players as well as public enterprises and authorities on all legal aspects of real estate, including in connection with construction, operation, development, sale, purchase and letting as well as in connection with financing and charges concerning real estate. DLA Piper Denmark have one of the largest real-estate departments in Denmark.
Employment and labour: DLA Piper Denmark advises the members of management and the HR managers and employees of large as well as small enterprises, in both the private and the public sectors, on employment-law issues. But also executives and employees who wish to receive the best possible legal advice. DLA Piper Denmark has extensive experience of all legal aspects of employment and the challenges which may arise before, during and after employment.
Energy: DLA Piper Denmark advises a considerable number of both public and private players within the energy sector. Their team advises oil and gas companies, as well as companies dealing in electricity, heating, water supply, waste water and waste. In this respect, DLA Piper Denmark advises to an increasing extent on investments in renewable energy plants in the form of wind farms, biogas plants, solar cells and geothermic, etc.
Environment: within environmental law DLA Piper Denmark has for many years been active allies as well as adversaries and have contributed to development by i.e. conducting cases of general public importance relating to statutory interpretation, and DLA Piper Denmark contributes to public debate and professional forums.
EU and competition: competition rules make up the constitution of the business sector and apply to any kind of economic activity in Denmark and the EU. On the other hand, competition rules may restrict the possibilities to trade freely. DLA Piper Denmark has extensive experience in advising enterprises on all the aspects of competition rules in Denmark and the EU. DLA Piper Denmark provides competent management sparring concerning optimising enterprises' operations within the competition-law framework.
Infrastructure and public investments: DLA Piper Denmark advises public/semi-public authorities, regions/municipalities and private businesses on all aspects within infrastructure and public investments, including in particular PPP/PPC and ESCO projects. Therefore, they have in-depth knowledge of the issues in the wake of infrastructure projects, and the approach is both broad and solution oriented.
Insolvency and restructuring: DLA Piper Denmark advises enterprises in financial distress. The goal is to find value-creating solutions that work for the enterprise in question and the other involved stakeholders, including owners, banks, charge holders, employees, suppliers as well as its management.
Insurance and tort: DLA Piper Denmark has expertise in all areas of insurance law and the law of damages, and the many years of experience have given them profound and invaluable knowledge of the insurance industry. DLA Piper Denmark can therefore provide optimum solution-oriented and professional advice to the clients.
Intellectual property and entertainment: trade-marks, design, patents, copyright law, domain names and issues arising out of marketing law – tend to play an important role for today's enterprises. Protection, enforcement and exploitation of these rights in a world that is constantly on the move is therefore essential. DLA Piper Denmark offers highly qualified advising and sparring within all aspects of Intellectual Property and Entertainment.
IT, E-commerce and telecommunications: DLA Piper Denmark advises clients on both national and international aspects of IT, e-commerce and telecommunications law. Clients include large corporations as well as a number of emerging technology companies.
Litigation and arbitration: DLA Piper Denmark has long and extensive experience in representing Danish as well as international clients before all tiers of the Danish judicial system and in conducting cases before the European Court of Justice.
Mergers and acquisitions: an M&A transaction may be a complicated process, but the assistance of experienced advisors may help avoid unnecessary complication of the process. DLA Piper Denmark has extensive experience in planning and carrying out mergers and acquisitions, representing sellers as well as purchasers, which enables them to make highly valuable contributions.
Personal data: the use of electronic data processing, including for the purposes of generating specific user profiles and behaviour-based marketing, is rapidly increasing. At the same time, heightened focus is brought on the statutory regulation of the area, citizens' rights and increased control by public authorities. DLA Piper Denmark advises enterprises and public authorities on procuring a legal basis for processing personal data, including on the Danish Act on Processing of Personal Data and provisions in special legislation.
Private equity and venture capital: DLA Piper Denmark offers advice on all legal aspects of private-equity transactions and alternative investment structures, including buy-outs and growth equity investments, venture and seed capital and any other risk capital. Moreover, they provide advice to institutional as well as other professional investors involved in fund-of-funds investments and limited partnership units (secondaries).
Procurement: there is an ever-increasing focus on the procurement of goods, services or works, including the questions of who is required to invite tenders, what contracts must be put out to tender, how to correctly manage the procurement process and what action tenderers should take if they feel unfairly treated during the procurement process. As advisors for players on the part of contracting entities and tenderers, DLA Piper Denmark has a wealth of experience within procurement law.
Public: DLA Piper Denmark has a wealth of experience within public law. Their competence encompasses special administrative-law disciplines such as municipal law, the Danish Act on Public Access to Documents on Public Files and the Danish Public Administration Act as well as law relating to spending allocations. DLA Piper Denmark's strongest card may well be their understanding of and routine in handling requirements for successfully navigating in a politically managed system.
Tax: DLA Piper Denmark combines advice with commercial understanding and has a large team of specialists. DLA Piper Denmark provides high-quality advice within all aspects of tax law, including income tax, corporation tax and property tax as well as other taxes and duties. Their experience extends to both corporate clients and private individuals as well as public enterprises and authorities, and they represent clients in disputes in relation to the tax authorities and before the courts.
Transport and shipping: DLA Piper Denmark provides assistance to forwarding agents, principals and carriers as regards advice, conclusion of contracts, provision of security and dispute resolution within all areas of transport and shipping. Clients: Ørsted, Pandora, Movia, Leonardo DRS, Danica Pension, Abbott Laboratories, EY, AIG, XL Catlin, Chubb, Nordea, Nykredit, Finansiel Stabilitet, Jyske Bank, Sparekassen Sjælland, Danish Dairy Board, JP/Politikens Hus, Cimber Sterling, Royal Dutch Shell, BRFkredit, Municipality of Frederiksberg, Royal Arena, Salling Fondene, PNO Holding A/S, Benjamin Capital A/S, Domis Ejendomme A/S.
Main Contacts
| Department | Name | Email | Telephone |
| --- | --- | --- | --- |
| Banking and finance | | | |
| Capital markets | | | |
| Commercial and corporate law | | | |
| Employment and labour | | | |
| Energy | | | |
| Environment | | | |
| EU and competition | | | |
| Infrastructure and public/public-private investments | | | |
| Insolvency and restructuring | | | |
| Insurance and tort | | | |
| Intellectual property | | | |
| Litigation and arbitration | | | |
| Mergers and acquisitions | | | |
| Personal data | | | |
| Private equity and venture capital | | | |
| Procurement | | | |
| Public law | | | |
| Real estate and construction | | | |
| Sports and entertainment | | | |
| Tax | | | |
| Technology and telecoms | | | |
| Transport and shipping | | | |
Staff Figures
Number of lawyers : 4,000 at this office : 206
Other
Languageys : Danish Languageys : English Languageys : French Languageys : German Languageys : Norwegian Languageys : Swedish Other offices : Multiple offices throughout: Other offices : Australia Other offices : Belgium Other offices : Canada Other offices : China Other offices : Germany Other offices : Italy Other offices : New Zealand Other offices : Saudi Arabia Other offices : Scandinavia Other offices : Russia Other offices : UAE Other offices : UK Other offices : USA Other offices : Individual offices in: Other offices : Amsterdam Other offices : Bangkok Other offices : Bratislava Other offices : Bucharest Other offices : Budapest Other offices : Casablanca Other offices : Doha Other offices : Johannesburg Other offices : Kuwait City Other offices : Kiev Other offices : Luxembourg Other offices : Madrid Other offices : Mexico City Other offices : Muscat Other offices : Paris Other offices : Prague Other offices : San Juan Other offices : São Paulo Other offices : Seoul Other offices : Singapore Other offices : Tokyo Other offices : Vienna Other offices : Warsaw
Diversity/Community
At DLA Piper we are firmly committed to diversity and inclusion. For us, diversity isn't just about visible differences, it's the unique blend of talents, skills, experiences and perspectives that makes each of us an individual and we know it's crucial to have a culture and environment where those differences are genuinely valued. As a global business law firm, with a diverse client base, we know that our clients expect our people to represent the communities in which we work and value our ability to advise them on both local and global cultures and markets. We believe that our approach to diversity and inclusion enables us to attract the best talent, build the most effective teams and deliver the highest level of client service.

For more information on our specific D&I initiatives please see www.dlapiper.com
Top Tier Firm Rankings
Firm Rankings