Firm Profile > Christopher & Lee Ong > Kuala Lumpur, Malaysia
Christopher & Lee Ong
Offices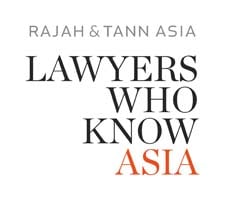 Christopher & Lee Ong
LEVEL 22, AXIATA TOWER NO. 9, JALAN STESEN SENTRAL 5
KUALA LUMPUR SENTRAL, 50470
KUALA LUMPUR
Malaysia
Christopher & Lee Ong > The Legal 500
Rankings
Christopher & Lee Ong >
Firm Profile
Christopher & Lee Ong houses a dedicated and committed team of lawyers with legal acuity and intuitive business acumen cutting across multiple industries – Technology & Telecommunications, Projects & Energy, Natural Resources, Manufacturing & Logistics, Financial Services & Insurance, Consumer Goods & Services, Retail, and Construction & Materials, among others.
Throughout the entire project life-cycle (from inception to closing), we provide high quality legal advice to clients right across the commercial spectrum with extensive experience in handling complex deals and disputes involving large local and multinational corporations, conglomerates, financial institutions, as well as smaller local enterprises.
The Firm consistently distinguishes itself in Malaysia and regularly garners many international awards and industry accolades, particularly being named Technology, Media and Telecommunications Law Firm of the Year 2019 and Projects, Energy and Infrastructure Law Firm of the Year 2019 by Asian Legal Business Malaysia Law Awards.
Being part of the Rajah & Tann Asia Network, one of the largest full-service legal network across over 10 countries in Southeast Asia and beyond, we are able to call upon leading lawyers from various jurisdictions in Asia to tap into their expertise, and provide clients with specialised advice & representation on disputes for both complex local and cross-border transactions.
Main Contacts
| Department | Name | Email | Telephone |
| --- | --- | --- | --- |
| Admiralty & Shipping | Jainil Bhandari | jainil.bhandari@rajahtann.com | |
| Admiralty & Shipping | Por Chuei Ying | chuei.ying.por@christopherleeong.com | +603 2267 2662 |
| Admiralty & Shipping | Clive Navin Selvapandian | clive.selvapandian@christopherleeong.com | +603 2267 2692 |
| Banking & Finance | Christopher Lee | christopher.lee@christopherleeong.com | +603 2267 2672 |
| Banking & Finance | Fiona Sequerah | fiona.sequerah@christopherleeong.com | +603 2267 2678 |
| Capital Markets (Debt) | Fiona Sequerah | fiona.sequerah@christopherleeong.com | +603 2267 2678 |
| Capital Markets (Equity) | Yon See Ting | see.ting.yon@christopherleeong.com | +603 2267 2647 |
| Capital Markets (Equity) | Por Chuei Ying | chuei.ying.por@christopherleeong.com | +603 2267 2662 |
| Competition & Antitrust | Yon See Ting | see.ting.yon@christopherleeong.com | +603 2267 2647 |
| Data Protection | Deepak Pillai | deepak.pillai@christopherleeong.com | +603 2267 2675 |
| Dispute Resolution & Litigation | John Mathew | john.mathew@christopherleeong.com | +603 2267 2626 |
| Employment & Executive Compensation | Yau Yee Ming | yee.ming.yau@christopherleeong.com | +603 2267 2669 |
| Employment & Executive Compensation | Kelvin Kho | kelvin.kho@christopherleeong.com | +603 2267 2732 |
| Employment & Executive Compensation | Rubini Murugesan | rubini.murugesan@christopherleeong.com | +603 2267 2616 |
| Energy (Conventional & Renewable) & Resources | Christopher Lee | christopher.lee@christopherleeong.com | +603 2267 2672 |
| Energy (Conventional & Renewable) & Resources | Eileen Yeoh | eileen.yeoh@christopherleeong.com | +603 2267 2788 |
| Energy (Conventional & Renewable) & Resources | Chor Jack | jack.chor@christopherleeong.com | +603 2267 2729 |
| Ethics & Integrity | Kuok Yew Chen | yew.chen.kuok@christopherleeong.com | +603 2267 2699 |
| Ethics & Integrity | Kelvin Kho | kelvin.kho@christopherleeong.com | +603 2267 2732 |
| FinTech, RegTech, InsurTech | Deepak Pillai | deepak.pillai@christopherleeong.com | +603 2267 2675 |
| FinTech, RegTech, InsurTech | Tracy Wong | tracy.wong@christopherleeong.com | +603 2267 2653 |
| Intellectual Property | Sri Sarguna Raj | sri.sarguna.raj@christopherleeong.com | +603 2267 2737 |
| International Arbitration | John Mathew | john.mathew@christopherleeong.com | +603 2267 2626 |
| International Arbitration | Avinash Pradhan | avinash.pradhan@rajahtann.com | |
| International Trade & Customs | Kuok Yew Chen | yew.chen.kuok@christopherleeong.com | +603 2267 2699 |
| Islamic Finance | Christopher Lee | christopher.lee@christopherleeong.com | +603 2267 2672 |
| Islamic Finance | Fiona Sequerah | fiona.sequerah@christopherleeong.com | +603 2267 2678 |
| Mergers & Acquisitions | Yon See Ting | see.ting.yon@christopherleeong.com | +603 2267 2647 |
| Mergers & Acquisitions | Kuok Yew Chen | yew.chen.kuok@christopherleeong.com | +603 2267 2699 |
| Mergers & Acquisitions | Yau Yee Ming | yee.ming.yau@christopherleeong.com | +603 2267 2669 |
| Project Finance | Fiona Sequerah | fiona.sequerah@christopherleeong.com | +603 2267 2678 |
| Project Finance | Chor Jack | jack.chor@christopherleeong.com | +603 2267 2729 |
| Projects, Infrastructure, Construction & Engineering | Christopher Lee | christopher.lee@christopherleeong.com | +603 2267 2672 |
| Projects, Infrastructure, Construction & Engineering | Eileen Yeoh | eileen.yeoh@christopherleeong.com | +603 2267 2788 |
| Projects, Infrastructure, Construction & Engineering | Shemane Chan | shemane.chan@rajahtann.com | |
| Real Estate | Lee Hock Chye | hock.chye.lee@christopherleeong.com | +603 2267 2611 |
| Real Estate | Lim Hui Ming | hui.ming.lim@christopherleeong.com | +603 2267 2688 |
| Real Estate | Kelvin Kho | kelvin.kho@christopherleeong.com | +603 2267 2732 |
| Sports & Gaming | Sri Sarguna Raj | sri.sarguna.raj@christopherleeong.com | +603 2267 2737 |
| Technology, Media & Telecommunications | Deepak Pillai | deepak.pillai@christopherleeong.com | +603 2267 2675 |
| Technology, Media & Telecommunications | Kuok Yew Chen | yew.chen.kuok@christopherleeong.com | +603 2267 2699 |
| Technology, Media & Telecommunications | Intan Haryati | intan.haryati@christopherleeong.com | +603 2267 2674 |
| Technology, Media & Telecommunications | Anissa Maria Anis | anissa.anis@christopherleeong.com | +603 2267 2750 |
| Wills & Probates | Teng Chong Moi | chong.moi.teng@christopherleeong.com | +603 2267 2618 |
Staff Figures
Consultant : 1 Lawyers : 75+
Languages
English (fluent) Malay (Bahasa Malaysia) Chinese (Mandarin and Cantonese)
Memberships
Rajah & Tann Asia Network
Other
Contact : Yon See Ting (see.ting.yon@christopherleeong.com)
Client Testimonials
CLIENT: Global air-conditioning systems company
COMPANY/FIRM: Christopher & Lee Ong
TESTIMONIAL: "We have been working with Christopher & Lee Ong for more than 2 years on general corporate and advisory matters. During this time, we have found the team to be responsive and service oriented. They understand the needs of the organisation well and are able to provide practical and commercial advice. Our experience with other Malaysian firms is that Christopher & Lee Ong compares favourably in terms of responsiveness and business acumen."
---
CLIENT: MESTRAE
COMPANY/FIRM: Christopher & Lee Ong
TESTIMONIAL: "The firm, despite the grandness and prestige, is a place that feels warm for anyone of any businesses because of its people. As one of the most prominent firms in the country, Christopher & Lee Ong have been very accommodating and cost conscious. They take budget, growth expansion, strategy, potentials into account and both parties have always been open and transparent. The same cost elsewhere comes with lack of expertise and attention. We are now selling globally with numerous recognitions, and expanding much faster than anticipated. We look forward to our continued partnership with Christopher & Lee Ong."
---
CLIENT: Norwegian solar plants developer
COMPANY/FIRM: Christopher & Lee Ong
TESTIMONIAL: "Dynamic, engaging & flexible – caters and supports our growing plus complex business partnering needs in this ever changing & challenging landscape."