Firm Profile > TopTeam International Patent & Trademark Office > Taipei, Taiwan
TopTeam International Patent & Trademark Office
Offices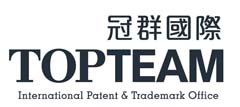 TopTeam International Patent & Trademark Office
3F-2, NO. 3-2, PARK ST
NANGANG DIST
TAIPEI CITY 115
Taiwan
TopTeam International Patent & Trademark Office > The Legal 500
Rankings
Boutique IP firm TopTeam International Patent & Trademark Office is particularly well known for patent drafting and global patent prosecution. The team handles matters for clients in industries such as semiconductors, pharmaceuticals, energy, chemicals, and software and IT. The practice is headed by Henry C.W Hong, global patent and design prosecution specialist Peggy Wu, Lydia Wong, Jonathan Yen, Jessica T.C Chen, Nick Tung and Mei-Chun Wang. Other notable individuals include semiconductor specialist Esmond Lin, Yung-Ning Hu, who has experience in US patent litigation, and patent attorney David Wang.
Testimonials
'The team has a strong technical background and an excellent work product'
'Peggy Wu has profound legal and technical expertise'
Key clients
Mitsubishi Electric Corporation
Sunco Corporation
NGK INSULATORS, LTD
Daifuku Co., Ltd.
NEC Corporation
TDK Corporation
TSMC
MediaTek
ADI
TDK Taiwan
VIA Taiwan
Acer
Winbond
Liteon
TopTeam International Patent & Trademark Office >
Firm Profile
TOPTEAM International Patent & Trademark Office is one of the largest and most reputable specialty IP firms in Taiwan. Founded in 1985, the firm is best known for its capability of patent drafting and global patent prosecution and has helped its clients secure tens of thousands of patents in Taiwan, the US, Europe, Japan, and other foreign countries.
TOPTEAM, with a staff of nearly 200, is led by its founder, Mr. Henry C.W. Hong, and the managing committee. The firm provides services in all aspects of IP rights protection, including patent specification drafting and translating; patent, trademark and integrated circuit layout rights filing and prosecution; re-examinations, reissues and interference proceeding filing and other post-grant prosecution; IP rights maintaining, monitoring and enforcement; and litigation, legal opinions and consulting.
The firm offers its clients personalized, professional-quality, timely, and cost-effective solutions, serving a host of industries and institutions in Taiwan and overseas. TOPTEAM's highly qualified IP attorneys, lawyers, and patent engineers (mostly with an advanced graduate degree) are well-versed in the fields of semiconductors, displays, mechanical engineering, biotech, pharmaceuticals, life science, chemistry, material science, electronics, circuit design, electrical engineering, consumer and medical devices, communication, software, computer science, and IC layout and business methods.
Most staff members are graduates from top universities, and the remainder have over a decade of practical experience in their respective fields. Further all are multilingual. The firm's IP specialists and senior patent engineers own vast experience in the legal and technical aspects of IP writings, so they can provide accurate and quality translations, particularly between Chinese (traditional or simplified) and English or Japanese.
To adequately support its personnel in striving for excellence in all they do, TOPTEAM broadly invests in staff development programs and IT systems, and continuously optimizes its quality control mechanisms. The firm also carefully selects and regularly assesses foreign associate law firms with stringent criteria to ensure its cross-border IP services are delivered based on the most recent developments in the jurisdictions of interest.
TOPTEAM takes great pride in its long-standing client relationships and continuous positive word-of-mouth referrals. New clients are mostly referred by its existing clients. The firm has been representing domestic and international businesses and organizations, including world-leading high-tech companies, major manufacturers, key players in diverse businesses, prominent academic institutions, public sectors, media, entertainment companies, sports entities, retailers, start-ups and customer service companies.
Main Contacts
| Department | Name | Email | Telephone |
| --- | --- | --- | --- |
| Firm Leadership | Henry C.W. Hong | | |
| Patent, Semiconductors and Displays | Jessica T.C. Chen | | |
| Patent, Biotech and Pharmaceutical | Peggy Wu, Katrina Wu | | |
| Patent, Electronics and Circuit Design, Communication, Software and Computer Science, Integrated Circuit Layout | Jonathan Yen, C.A. Chen | | |
| Patent, Mechanical and Consumer devices | Nick Tung, Tsung-Kai Lin | | |
| Patent, Chemical and Material Science | Esmond Lin, David Wang | | |
| Trademark and IP Dispute Resolution | Lydia Wong | | |
| Integrated Circuit Layout | Jonathan Yen, Dennis Wu | | |
| Translation | Mei-Chun Wang | | |
Staff Figures
Number of Patent Attorneys : 29 Number of Attorneys at Law : 3 Number of Patent Engineers : 61 Number of Staff : 186
Languages
Englisch Chinese Japanese
Memberships
Taiwan Patent Attorneys Association (TWPAA) Association Internationale pour la Protection de la Propri?t? Industrielle (AIPPI) International Trademark Association (INTA) Asian Patent Attorneys Association (APAA)
Domestic Language Profile
冠群國際專利商標聯合事務所成立於1985年11月1日,隨著台灣智權大環境由一片荒漠邁入成熟期,冠群也從草創期小型事務所,到員工近 200人規模。自創設以來,冠群主力投入智慧財產權各種相關業務,服務種類涵蓋專利、商標及積體電路佈局的諮詢、申請註冊、各類分析意見、海內外智慧財產權部布局規劃、營業秘密、不公平競爭諮詢、智權爭議程序與訴訟、授權談判、技術轉移及海外訴訟支援等。
冠群持續以豐富的實務經驗及專業法規知識 ,提供客戶專業且高品質的服務。而長期精研海外各國智權申請保護與動態,對於國際動態精準掌握,更受到海內外關注國際市場的客戶群青睞及肯定。
今日冠群,擁有經驗豐富的專利師群、各技術領域的專業人員、全方位的商標部門、資歷完整的訴訟律師團隊、高素質的程序團隊,成員並精通中英日語,與國外客戶溝通無落差。本所專精領域涵蓋電子電路、通訊、物理、電腦科學、半導體、機械工程、化學、材料學、醫藥、生物化學、生命科學等相關科技。
冠群的經驗與實績,深受國內外客戶與合作夥伴肯定及信賴,吸引更多國際級企業前來委託。根據 Chambers and Partner、Legal 500、Managing IP Star、IAM等專業IP媒體評鑑,專利申請業務領域的台灣區評比,冠群自2013年起均位列最高等級,專業地位廣受市場與同業肯定。
經營理念:誠心共創未來藍圖 「誠心」代表了冠群就像第二個家的概念、待人和善的信念。由誠心出發,凝聚了冠群多元化的人才,多方工程與科技背景、法律背景、不同語言背景的夥伴一起工作,共同創造未來多元且國際化的事業發展,。也用誠心與客戶夥伴合作完成每一件委託,通力合作建立雙方價值。冠群理念包括以下服務原則的實踐:
仔細聆聽,並給您最真誠建議的夥伴 冠群發展長期夥伴關係,對客戶非甲方乙方的關係,這個夥伴持續站在客戶的角度著想,透過緊密的溝通與瞭解,以發展攻守俱佳的策
略,正派而可靠。
人材培育傳承能力與態度 追求卓越必須持續訓練。冠群栽培人才不留餘力,由資深成員帶領新進夥伴,持續傳承,奠定穩固的基根。而多年來引入國際觀點與海外訓練,更是專業成長不可或缺的投資。
持續多元的創新 智財領域引領技術創新與商業發展,保持法律專業與不斷伴隨技術與商務創新,是冠群的核心要務。追求專業卓越,管理系統持續投資,發展智權保護多角化、走向國際化型態,是冠群協助所有客戶夥伴的成功要素。
和諧互重的溝通 以人為本,內有各方專才,外有各大客戶夥伴、國際同僚,重視彼此和諧、信任、尊重的關係,是冠群長期的文化。也是長期發展出堅定夥伴關係的關鍵因素。
社會回饋與關懷 感念台灣給予良好發展環境,冠群持續回饋社會。成立慈善金機會,與政府及民間機構合作,為急難家庭、弱勢學子、孤苦老人等對象提供物資及費用支持,並長期與社工合作,提供緊急社會急難救助。受之於社會,也回饋於與社會。
深耕於專業智慧財產事務的團隊
190 位 高素質的人員團隊
35 位 專利師與律師
70 位 專業技術人員
事務所更詳細介紹,歡迎參訪 冠群國際專利商標聯合事務所官網、IP Blog;或本所電郵信箱 mailroom@top-team.com.tw 進一步聯繫,謝謝。
Top Tier Firm Rankings
Firm Rankings