Firm Profile > Hogan Lovells > Mexico City, Mexico
Hogan Lovells
Offices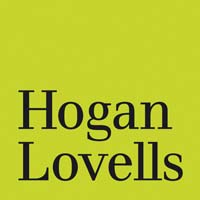 Hogan Lovells
PASEO DE LOS TAMARINDOS 150-PB
BOSQUES DE LAS LOMAS
MEXICO, DISTRITO FEDERAL 05120
Mexico
Hogan Lovells > The Legal 500
Rankings
International behemoth
Hogan Lovells
combines a large and robust litigation area with an impressive arbitration practice, which has successfully harnessed its impressive global footprint to offer clients one of the finest international arbitration practices in the country. Displaying some superb capabilities in commercial arbitration and associated litigation, damages and administrative matters; the 19-strong department is fronted by two specialists:
Omar Guerrero
, an '
excellent negotiator
' who is currently representing a major north American gas-pipeline company in three LCIA arbitrations against a state-owned entity (in relation to contract termination and force majeure clauses); and
Luis Enrique Graham
, who is currently acting as a chairman and co-arbitrator in ICDR and ICC arbitral proceedings. Other key members of the practice include Monterrey-based
Alejandro García González
,
Jorge Valdés King
(arbitration, litigation and bankruptcy), and
Luis Ernesto Peón
. However, senior associate
Carlos Alvarado Moreno
left the firm to establish his own -eponymous- boutique in January 2021.
Since publication
, senior associate 
Juan Arturo Dueñas
has been promoted to counsel – effective January 2022.
Practice head(s):
Omar Guerrero Rodríguez; Luis Enrique Graham
Testimonials
'The level of professionalism is very high, as well as its dedication to defend, within a very broad framework, our interests as clients.'
'Luis Enrique Graham stands out for his level of legal knowledge as well as for his human qualities and approachability.'
'Juan Arturo Dueñas has shown great consideration for us and we really feel that his actions and advice are always of the highest level.'
'Omar Guerrero's team delivers an excellent service.  He is an excellent lawyer, with great skills in preparing the case strategy for arbitration, as well as an excellent negotiator.'
Highly regarded full-service firm Hogan Lovells fields a 'very well-integrated team with specialists in various branches of life sciences'. The department is well versed across a broad range of matters in the sector, from Official Mexican Standards (NOMs), consumer protection, product liability and sanitary registrations, to overland transport, foreign trade, contracts and patents. The five-strong practice also boasts relevant capabilities in handling sensitive compliance matters, and the planning and implementation of strategies for the restructuring of business operations. The team comprises an 'exceptional' duo of practice head Ernesto Algaba Reyes, who stands out for his expertise in the pharmaceutical and medical devices industries, and counsel Cecilia Stahlhut, who has particular knowledge of the regulation of cosmetics, food, alcohol, tobacco and consumer products.
Testimonials
'They are a robust team with extensive knowledge and coordination between them, especially Omar Guerrero, Arturo Tiburcio and Cecilia Stalhult'
'A very well-integrated team with specialists in various branches of life sciences, including food, beverages, medical devices and pharmaceuticals. Cecilia Stahlhut's previous experience in foreign trade issues offers an additional advantage regarding imports and exports of regulated products'
'Ernesto Algaba and Cecilia Stahlhut are exceptional. They understand the complexities of the Mexican regulatory authorities very well and keep up to date with the latest developments in the field'
'Cecilia Stahlhut and Ernesto Algaba: great availability, knowledge and creativity in providing solutions'
Key clients
Gilead Sciences
CSL Behring
Bristol-Myers Squibb
ConAgra
Procter & Gamble
J.R. Simplot Company
Ocean Spray
Lamb Weston
Rich Products
Amazon
Roche
Offering the sturdy combination of a strong local team and a large international platform, Hogan Lovells' seven-strong antitrust practice acts throughout Mexico on matters ranging from high-profile merger control proceedings to complex litigation; having become a solid presence in obtaining cartel prosecutions and abuse of dominance inquires. Heading the department are partners Ricardo Pons, who handles merger-clearance work, antitrust and abuse of dominance cases (as well as preventive consultation and training programs for clients); and Omar Guerrero, who is recommended for litigation and investigations, especially in relation to a broad swathe of regulated industries, construction and agribusiness. Recently appointed counsel Alan Ramirez, who has noteworthy litigation skills, and senior associate Martin Michaus, are other highlighted practitioners of the team.
Practice head(s):
Ricardo Pons-Mestre; Omar Guerrero-Rodríguez
Key clients
Hypera
Argonaut Gold
Industrias Bachoco
21st Century Fox
Procter & Gamble
Enel
Standard Life Investments /Aberdeen Funds
Grupo BAL / Profuturo Afore
Alpura
Walmart
One of the big names when it comes to disputes, and 'undoubtedly among the best litigators in Mexico', Hogan Lovells fields a 20-strong practice with solid expertise handling a wide array of litigation work and routinely undertaking civil, commercial, and administrative (including constitutional) mandates. Partners Omar Guerrero (who also excels handling arbitration proceedings), Jorge Francisco Valdés King and Luis Enrique Graham, co-head the department, which earns praise for being 'committed, dynamic and passionate about client service'. Recent mandates include partnership disputes related to compensation benefits, contentious matters involving 'amparos', real estate-related disputes; recovery actions, damages claims, product liability, and significant class actions. Luis Ernesto Peón, who made the partnership in January 2020, and senior associate Juan Arturo Dueñas are additional names to note.
Practice head(s):
Omar Guerrero Rodríguez; Luis Enrique Graham; Alejandro Garcia Gonzalez
Testimonials
'They are undoubtedly among the best litigators in Mexico. They seek to know the business in depth to be able to provide the best possible representation and obtain extraordinary results. They are very committed, dynamic and passionate about client service.'
'The team's personalised attention and follow-up, as well as their extensive knowledge and experience in international litigation matters, make the firm unique in its class. Their approach to people is friendly and highly professional, and the working documents generated are clear and timely. The use of technology is a key part of their services'
'I would highlight the personalised attention and kindness of their managing partner Omar Guerrero, as well as his extensive legal training and knowledge. Likewise, the cordiality, monitoring and preparation of the entire team that supports him, including Juan Arturo Dueñas, who has specific knowledge of the subject and a great performance in complex situations.'
'They have a great technical knowledge of the Mexican legal environment. They provide a complete and excellent accompaniment on matters. They are a great global law firm at the forefront of case management. They offer great reliability and quality. Juan Arturo Dueñas is an excellent lawyer who offers great reliability and actively and personally follows up on matters. The team is excellent.'
Hogan Lovells offers a full-service practice with expertise throughout the oil-and-gas segments (upstream, midstream and downstream) and across the electricity industry in Mexico. It has been particularly busy, of late, handling renewables projects and wholesale electricity-market matters. Partners Carlos Ramos Miranda, who focuses his infrastructure work on energy, natural resources and water projects; and Miguel Ángel Mateo Simón, who specialises in oil-and-gas, power -both renewable and conventional- and water infrastructure projects, head the eight-strong department. Providing key support to the practice (which also boasts good capabilities handling regulatory mandates), is Mauricio Fuchs Tarlovsky , who undertakes corporate M&A, energy and infrastructure, structured finance and regulation; and senior associate Perla Díaz Taracena, who handles transactional and regulatory matters across the oil, gas and power segments.
Practice head(s):
Carlos Ramos Miranda; Miguel Ángel Mateo
Testimonials
'They are always up to date with the latest news and steps to follow in the matter regarding the reform of the electricity industry.'
'Miguel Mateo is an excellent professional. They are lawyers and partners close to the client and attentive to the needs that our industry requires on the subject of energy.'
Key clients
Enel
Qatar Petroleum International
Equinor
Ford
EDF Renewables Mexico
TC Energy (formerly TransCanada)
Repsol Exploración México
Minera Peñasquito
Finsa Energéticos
Harman
Imerys
174 Power
Boasting nearly 40 years advising clients -especially from the entertainment, consumer products, and pharmaceutical industries- on their IP strategies, Hogan Lovells enjoys hard-earned recognition for its trade mark and copyright prosecution practice, as well as for its litigation and enforcement team that handles trade mark, patent and copyright issues. At the helm is the 'exceptional' Bernardo Herrerías, who stands out for his anti-counterfeiting work, having recently advised Duracell on such a programme in relation to the company's importation of batteries into Mexico. Other key practitioners include senior associates José Armando Casillas, who has a particular focus on patent, trade mark and copyright prosecution and litigation; and Edgar Mata, who advises on IP-protection strategies, among other matters.
Testimonials
'This firm is very solution-oriented and works very hard to accommodate your timeline. They are always available to assist and are extremely responsive.'
'Bernardo Herrerias is an exceptional lawyer. He has a wealth of knowledge and experience and also provides very practical solutions, which is what is needed, in the time that they are needed. Some matters are handled on a flat fee basis.'
Key clients
HP Inc / Hewlett Packard Enterprise
House of Fuller
Dart Industries
Walmart Apollo
Duracell (US Operations)
Univision Communications
Dümmen Group
Mars
Anagram International
Industrial
Zitro IP
Google México
Bia Foods International
Virtual IP Assets Limited
Rhein'83
Silver Peak Systems
Well-coordinated, fast and efficient,
Hogan Lovells
' Mexican labour practice is a 14-strong '
team of brilliant experts'
, lauded by some as being the '
best business partners'.
The department has a solid track record advising clients from a broad range of industries and undertakes corporate labour support as well as representation on individual and collective disputes before both federal and local conciliation and arbitration boards. It is led by experienced duo,
Hugo Hernandez-Ojeda
, who specialises in labour litigation, collective bargaining and employment restructuring; and market veteran
Luis Ruiz Gutiérrez
, who handles consultancy and litigation, both individual and collective, including discrimination issues. Counsels
Luis Adrián Rosas Ortega
and
Mary Carmen Fuertes
, who focus primarily on litigation and consultancy, respectively, are other names to note.
Since publication
, Fuertes has been raised to the partnership - effective as of January 2022.
Practice head(s):
Hugo Hernández-Ojeda Alvírez; Luis Ruiz Gutiérrez
Testimonials
'They are a team of brilliant experts, very well coordinated, fast and efficient. Without a doubt they stand out above the rest of the firms.'
'Hugo Hernández-Ojeda is not only a legal support, but a true partner for labour issues. Luis Rosas and Luis Ruiz also collaborate with us.'
'During the pandemic they have helped us manage files, trials, as well as meetings and negotiations, in an efficient manner. In addition, they have an information channel for clients in which they constantly send us legislative developments in the country.'
'They are the best business partners. Their ethics, preparation and professionalism is unmatched, especially that of Hugo Hernandez Ojeda, Mary Carmen Fuertes and Arturo Tiburcio.'
'They are always at the forefront without losing the formality required to represent our company.'
Key clients
Iberia Líneas Aéreas de España
Ford Motor Company
Bacardi & Co
Coca Cola FEMSA
eBay
Patron Spirits Mexico
Spotify
Chubb Seguros
Credit Agricole
Caisse de Dépôt et Placement du Québec (CDPQ)
Demonstrating impressive capabilities on regulatory telecommunications matters, as well as on the transactional front, Hogan Lovells is a secure choice for the handling of media, technology and data privacy issues. Federico Hernández Arroyo, who has a direct and longstanding engagement with the telecommunications sector (including time as head of regulatory affairs at the -then- Comisión Federal de Telecomunicaciones), leads the department. He is closely supported by senior associate Ana Paula Rumualdo, who provides additional expertise regarding cyberlaw, legal AI, privacy and data protection. Recent matters include day-to-day regulatory advice regarding compliance with spectrum concessions and authorisations, telecoms regulatory advice, software licensing agreements, cloud and online-services matters, and the MVNO market.
Key clients
Century Link (now Lumen Technologies)
Columbus Networks
Omnispace Mexico
SpaceJLTZ Holdings
Housing a good mix of financial lawyers and litigation practitioners, the Mexican office of full-service firm Hogan Lovells advises both creditors and debtors on restructuring transactions, voluntary and involuntary bankruptcy proceedings, and on judicial and out-of-court reorganisation plans and separation of assets claims. Boasting excellent cross-border capabilities thanks to the firm's extensive global network, the practice acts for domestic and international companies in a range of sectors. The department includes noted practitioners such as Federico de Noriega, and accomplished litigators Omar Guerrero and Jorge Francisco Valdés, among others.
Practice head(s):
Federico de Noriega Olea; René Arce Lozano; Omar Guerrero Rodríguez; Jorge Valdés King; Luis Ernesto Peón Barriga
Hogan Lovells´ 'dynamic' 11-strong compliance practice has maintained a steady growth over the last couple of years, garnering solid expertise advising on matters ranging from targeted investigations to compliance implementation audits and training in relation to Mexico's anti-corruption system. The team is led by a group of well-versed corporate and finance practitioners, namely managing partner Juan Francisco Torres Landa, Carlos Ramos Miranda and Federico de Noriega Olea (who has particular expertise in data privacy issues, including data processing, data transfers and security breaches), along with contentious partner Luis Enrique Graham, who 'generates broad trust among the stakeholders with whom he interacts'. Graham focuses on investigations and local anti-corruption regulations – as well as FCPA matters – across the wider Latin America region. The team can also call on the highly specialised support of the firm's cross-office investigations, white-collar and fraud group.
Practice head(s):
Juan Francisco Torres Landa; Carlos Ramos Miranda; Luis Enrique Graham Tapia; Federico de Noriega Olea
Testimonials
'It is a very dynamic practice.'
'Federico Hernandez has great knowledge of the area'.
'Ana Rumualdo has demonstrated an extraordinary and outstanding performance, she has become a key part of the relationship with the firm, has extensive knowledge of technology issues and is always on the lookout for issues that may be of relevance to us.'
'It is one of the firms that has been working on compliance issues in Mexico since before it was a recognized issue for companies.'
'Luis Enrique Graham generates broad trust among the stakeholders with whom he interacts.'
'On privacy and personal data protection issues, the firm has an experienced team.'
'Excellent client service and response times and an outstanding ability to train our (non-legal) teams on data protection issues.'
A team of 'highly experienced professionals with an extremely precise and accurate business vision' comprise the Mexican corporate practice at Hogan Lovells. Boasting a solid presence in both Monterrey and Mexico City -and always able to draw resources from the firm´s global reach- the team is regularly engaged by an array of domestic and foreign clients to handle transactional operations, the establishment of joint ventures, and restructuring and corporate governance mandates. Key practitioners in Mexico City include: Juan Francisco Torres Landa, a deeply experienced figure who is well-versed in corporate restructuring and cross-border mandates; Federico de Noriega, who garners praise for his 'business acumen and strong negotiation skills'; Carlos Ramos Miranda - M&A, particularly in relation to the energy and insurance sectors; and counsel Andrea López de la Campa, who has 'excellent corporate and M&A know-how'. Experienced market players Guillermo González Frankenberger and Jorge Yañez handle matters from the Monterrey office.
Practice head(s):
Juan Francisco Torres Landa; Federico de Noriega; Mario Jorge Yanez; Guillermo Gonzalez- Frankenberger
Testimonials
'The team is made up of highly experienced professionals with an extremely precise and accurate business vision. The combination of these professionals makes for a superb team.'
'They use tools for storing and sending confidential and sensitive documents and for measuring time spent.'
'Carlos Ramos Miranda: Deep legal vision in M&A and corporate and business. Creativity, leadership and strong negotiation skills.'
'Federico de Noriega: Strong legal, banking, financial, economic and business acumen, strong negotiation skills.'
'Andrea López de la Campa: Excellent corporate and M&A know-how.'
Key clients
Repsol Downstream Internacional
Rich Products Corporation / Productos Rich
CHT de México
Latam Foods Investments
Ford Motor Company
EnerAB
Chubb
Assa Abloy
Invermat
International Finance Corporation
Frutarom / IFF
Marsh McLennan
Mitsubishi
Shire
Roche
Sage Automotive Interiors
Cushman & Wakefield
Daimler
Prudential Real Estate
Pilgrim's Pride
Sony Music Entertainment Mexico
Cooper Tire & Rubber Company
WSP Global
Worky
DXC Technology
Urban Science
Eagle Industries
Finsa Portafolios
Hogan Lovells' environmental department is co-led by partner Brenda Rogel, who is highlighted for having 'project management skills that make any project flow smoothly', and counsel Jeanett Trad, and is noted for providing 'comprehensive solutions to the client'. The department boasts particular expertise in water-related litigation, soil and sub-surface contamination (and associated remediation strategies), air emissions, hazardous substances and chemicals (handling, labelling and transportation), facilities expansion and new project development. Also of note is its transactional support, and its ability to advise on issues related to Mexico's energy reform.
Practice head(s):
Brenda Rogel Salgado; Jeanett Trad
Testimonials
'They have a technical expertise that combined with legal expertise, offers comprehensive solutions to the client, not just administrative solutions. The practice has a great technical understanding of environmental matters'
'Jeannet Trad has not only the technical knowledge, but also the ability to transfer that knowledge to clients and users, which makes it a pleasant experience to work with her. Brenda Roguel has project management skills that make any project flow smoothly'
Key clients
BASF
Procter & Gamble
Smurfit Kappa
Ford Motor Company
Rich´s Products
Absormex CMPC
Compañia Embotelladora del Fuerte
Century Link
Energía Nueva Energía Limpia
Grupo de Telecomunicaciones de Alta Capacidad
Hogan Lovells has successfully established its footprint in the Mexican insurance market, showing prowess in both the transactional and regulatory aspects of the sector, and putting to good use its expertise in the formation and acquisition of insurance, reinsurance, surety, and brokerage companies and agents. The team is also skilled in handling day-to-day compliance and regulatory issues, including the development of insurance products, policies and contracts. Names to note include regulatory expert Carlos Ramos, Omar Guerrero and Luis Ernesto Peón.
Practice head(s):
Carlos Ramos; Omar Guerrero; Luis Ernesto Peón
Key clients
Solunion México Seguros de Crédito
Mapfre México
Chubb
Insignia Life
Swiss Re
Liberty Insurance
Lloyds
AmTrust
Partner Re
Axa Seguros
International full-service giant,
Hogan Lovells
' Mexican IT&C department is divided into two primary sub-practices: international trade/WTO procedures and customs matters. Managing partner
Juan Francisco Torres
 and the talented
Jorge Yañez
(who is notably skilled on trade compliance and anti-dumping), focus on the international trade (dumping and subsidies) side, while fellow practice co-head
Arturo Tiburcio
sits at the helm of customs matters (closely supported by Yañez). A regular advisor to clients across a wide range of industries -including food and beverage, automotive, electronics and aviation- the practice also houses a number of other noteworthy members, including senior associate
Mario Lara
, who handles consultancy, litigation and administrative procedures, more specifically focusing on anti-dumping matters, tariff classification, customs compliance and regulations; and intermediate associate
Brianda Ramirez
.
Practice head(s):
Mario Jorge Yáñez; Juan Francisco Torres-Landa; Arturo Tiburcio
Testimonials
'They are well versed in current customs laws, as well as any reforms that arise and impact industries.'
'They are involved in many anti-dumping applications. They are lawyers who are always available and quick to respond to any issues.'
'The team keeps us up to date on reforms and enforcement in the various industries.'
Key clients
Mccord Payen de México
MTD Products
Sage Automotive Interiors Inc
Gulfstream
AdvanSix Inc
Harman de México
Petibone Traverse
Arrow Components Mexico
Arrow Electronics Inc
Idexx Operations, Inc
Sidertul
BCI Surface Technologies Mexico
Pilgrim's Pride Corporation
Nissin Foods de México
Gerdau Corsa
Cerraduras y Candados Phillips
Ternium México
Rockwell Automation de Mexico
Harman International México
Griffith Foods
Gates de México Services
Operating from Monterrey and Mexico City (and backed by the firm's global network), international full-service firm
Hogan Lovells
fields a nine-strong Mexican real estate practice, which is lauded for going '
above and beyond to help its clients'.
The team, which has vast experience in complex real estate transactions – including those related to public offerings, financing matters, collateral and co-investments for real estate projects – is co-led by Mexico City-based partners
Ángel Domínguez de Pedro
and
Juan Francisco Torres Landa
1, in conjunction with
Guillermo González Frankenberger
in Monterrey. All three are civil, corporate and commercial experts with a focus on real estate, project finance, M&A and shareholders disputes. Counsel
Fernando Medina Luna
, who goes '
above and beyond to assist
' with work '
under tight deadlines',
and senior associate
Luis Lauro González
, are additional key figures in the practice group.
Practice head(s):
Juan Francisco Torres Landa; Ángel Domínguez de Pedro; Guillermo González Frankenberger
Testimonials
'They know the sector very well and have extensive experience in each of the service lines.'
'Always responsive and very thorough on follow up.'
'Fernando Medina Luna went above and beyond to assist us with our work under tight deadlines. Customer service interaction is very thoughtful and helpful.'
'Their team goes above and beyond to help its clients.'
Key clients
Walmart de México
Ford Motor Company
The Walt Disney Company México
Federal Mogul
CTL México Landing
Parks Desarrolladora
Namnum Management
TBC México
Imerys Ceramics México
Grupo Palacio de Hierro
Finsa Portafolios
Operating from its offices in Mexico City and Monterrey, Hogan Lovells´s Mexican banking and finance practice, is renowned for advising both lenders and borrowers on regulatory and transactional work, with a particular emphasis on sub-sovereign finance, mainly thanks to the reputed expertise held by Monterrey-based partner René Arce in these sort of mandates. Fellow partner Federico de Noriega, specializes on cross-border financing, project finance and asset-backed loans, supported closely by counsel Aldonza Sakar, who is also skilled in senior secured credit transactions. Backed by the firm´s large international network, they department regularly advises foreign banks; states and municipalities; non-traditional lenders such as funds and SOFOMs; and fintech companies.
Practice head(s):
René Arce Lozano; Federico De Noriega
Key clients
US International Development Finance Corporation
Banco Santander
MGM Innova Capital
Mercado Lending
BNP Paribas
International Finance Corporation
Inter-American Investment Corporation
Hogan Lovells boasts a 12-strong Mexican tax department, best-known for its capabilities assisting clients with cross-border transactions, as well representing them before the tax authority regarding tax audit procedures and tax reimbursements. Mexico City-based partners Arturo Tiburcio, and Jaime Espinosa (who also operates from the Monterrey office), constitute an impressive combination with significant expertise in income tax and double tax conventions (transactional and cross border operations), VAT in the exportation of services, and indirect taxes, as well as disputes, social security and wealth management. Francisco Palmero, who was promoted to counsel in January 2021, provides key support in a team that has proved a popular choice among clients from the transportation, food and service sectors.
Practice head(s):
Arturo Tiburcio; Jaime Espinosa
Testimonials
'They are well prepared to deal with the company's matters. The dedication and analysis they give to each case, as well as the timely follow-up, are of high quality.'
'The collaboration with David Esquivel and Jaime Espinosa de los Monteros has been very good. Rocio Sanchez has a great availability to always attend to the client's needs, highly professional and friendly and with full knowledge of her area.'
Key clients
Red Bull
Damco Logistics
AT Solar y Tuto Energy
Alloy Merchant Partners
Fritos Totis
Schaeffer Stevedoring
Promax Energía
Coral Internacional,
Chubb Seguros México
Tecniflex Ansorge de México y Compañía
Yesera Monterrey
Aeropuerto de Acapulco
Hogan Lovells US LLP is best known for its work in Mexico, Central America, Ecuador and Venezuela. The firm has a sizeable team in Mexico and large Miami office that has deep connections to the region. The firm is well known for energy transactions. Juan Francisco Torres Landa leads the Latin America practice group from Mexico City. Jorge Diaz-Silveira is another key figure in Miami.
Practice head(s):
Juan Francisco Torres Landa
Hogan Lovells >
Firm Profile
Change is happening faster than ever, and to stay ahead, clients need to anticipate what's next. Legal challenges come from all directions. The firm understands and works together with clients to solve the toughest legal issues in major industries and commercial centres around the world. Whether clients are expanding into new markets, considering capital from new sources, or dealing with increasingly complex regulation or disputes, Hogan Lovells can help. Whether change brings opportunity, risk, or disruption, be ready by working with Hogan Lovells.
Straight talking. Understanding and solving the problem before it becomes one. Delivering clear and practical advice that gets your job done. Hogan Lovells offers extensive experience and insights gained from working in some of the world's most complex legal environments and markets for corporations, financial institutions, and governments.
The firm helps clients identify and mitigate risk and make the most of opportunities. 2,500 lawyers on six continents provide practical legal solutions wherever work takes its clients.
Latin America: As one of the most dynamic regions in the world, Latin America presents a wealth of new business prospects and markets for growth. The growing middle class and innovative infrastructure and urban development mean opportunities for international and domestic companies to enter, expand, and invest in the region. To navigate these opportunities, and the challenges that come along with them, clients need legal counsel that understands Latin America.
Hogan Lovells has strong links with Latin America. The firm's Latin America practice lawyers are based in Miami, Houston Washington DC, Mexico, Madrid, Asia, and Brazil. They speak Spanish and Portuguese, are familiar with the legal systems, and know local counsel in every country. Combining this with the firm's experience, Hogan Lovells can help clients understand the different environments in each country—both political and business—and will guide
clients through complex and varying regulatory regimes. Client success is the firm's focus.
Main areas of practice: Banking and finance; capital markets and structured
finance; corporate/M&A; infrastructure, energy, resources and projects; investigations, white collar and fraud; insurance; international arbitration; international trade and investment.
Main industry sectors: Automotive; consumer; energy and natural resources; financial institutions; infrastructure and transportation; insurance; life sciences; real estate; technology, media and telecoms.
Lawyer Profiles
| Photo | Name | Position | Profile |
| --- | --- | --- | --- |
| | Mr Ernesto Algaba Reyes | Partner at Hogan Lovells BSTL, and has excelled in the areas of… | View Profile |
| | Federico De Noriega Olea | Partner | View Profile |
| | Ángel Domínguez de Pedro | Partner | View Profile |
| | Jaime Espinosa de los Monteros | Partner | View Profile |
| | Mauricio Fuchs Tarlovsky | Counsel | View Profile |
| | Mr Luis Enrique Graham | Partner | View Profile |
| | Luis Omar Guerrero Rodríguez | Partner | View Profile |
| | Federico Hernández Arroyo | Partner | View Profile |
| | Hugo Hernández-Ojeda Alvírez | Partner | View Profile |
| | Bernardo Herrerías Franco | Partner at Hogan Lovells BSTL. | View Profile |
| | Bernardo Herrerías Franco | Partner at Hogan Lovells BSTL. | View Profile |
| | Mario Lara Rodriguez | Senior Associate | View Profile |
| | Miguel Ángel Mateo Simón | Partner | View Profile |
| | Fernando Medina Luna | Counsel | View Profile |
| | Francisco Palmero | Senior Associate | View Profile |
| | Luis Ernesto Peón Barriga | Partner | View Profile |
| | Mr Ricardo Pons Mestre | Partner | View Profile |
| | Mr Carlos Ramos Miranda | Partner at Hogan Lovells and has excelled in project financing, energy law,… | View Profile |
| | Mrs Brenda Rogel Salgado | Partner at Hogan Lovells BSTL, has excelled in the areas of environmental… | View Profile |
| | Mr Luis Rosas Ortega | Counsel of Hogan Lovells BSTL, Labor and Social Security Law | View Profile |
| | Luis Ricardo Ruiz Gutiérrez | Partner at Hogan Lovells BSTL, Labor Law, including issues regarding Mexican Social… | View Profile |
| | Maria Aldonza Sakar Almirante | Senior Associate | View Profile |
| | Mr Eduardo Siqueiros T. | Partner at Hogan Lovells BSTL. Along his career, he has excelled in… | View Profile |
| | Arturo Tiburcio | Partner | View Profile |
| | Mr Juan Francisco Torres Landa | Partner | View Profile |
| | Jeanett Trad Nacif | Counsel | View Profile |