Rizkana & Partners > Giza, Egypt > Firm Profile
Rizkana & Partners
Offices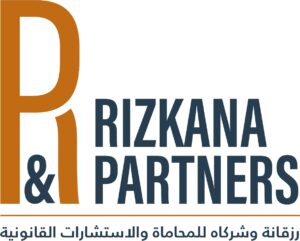 Rizkana & Partners
6 WEZARET EL ZERAA STREET
GIZA
Egypt
Rizkana & Partners > The Legal 500
Rankings
Challenging arbitral awards in complex disputes as well as enforcing them constitutes a major part of
Rizkana & Partners
' arbitration practice. The firm handles contentious matters with a focus on the sectors oil and gas, construction, hospitality, and finance.
Hazim Rizkana
leads the practice with large expertise in dispute resolution, having been instructed by states, banks, and multinational companies in commercial as well as investor state arbitrations. Senior Associate
Salma El Baz
 is experienced in handling matters in Egypt and France, especially in regard to public international law and international arbitration.
Beginning with initiating claims to ensuring enforcements,
Rizkana & Partners
' litigation team advises clients through the whole duration of the dispute process. The firm has recently also expanded its expertise in assisting clients in tracking and returning funds that have been lost in the context of frauds.
Hazim Rizkana
heads the department and has a longstanding track record in handling disputes before all levels of courts. Senior Associate
Amr Ibrahim
 is specialised in disputes in civil, commercial and private law matters.
The employment department at
Rizkana & Partners
 supports clients in regulatory, corporate and commercial labour law matters, represents them in disputes and provides advice on day-to-day employment operations. Domestic and international businesses and corporations from a variety of industries as well as governmental bodies and embassies turn to the firm's experienced team in this area. Practice leader
Hazim Rizkana
 is well-versed in both contentious and non-contentious matters, while senior associate
Amr Ibrahim
 is proficient in handling employment disputes.
Other key lawyers:
Testimonials
'Clear and honest communication, flexible availability. Hands on advice.'
Key clients
Teradata Egypt
Liptis Egypt
Embassy of Estonia
Eversheds Sutherland (International) LLP
Work highlights
Advised U.K.-based multi-cloud platform company Teradata on the necessary updates to its employment contracts in accordance to legislative updates unter the local labour law.
Advised the embassy of Estonia on its queries around short-term employment, and were also engaged to draft fixed-term employment and open-term employment contracts for the embassy.
Multinational banks, financial institutions and domestic and international corporations instruct
Rizkana & Partners
 on syndicated and bilateral facilities and loans, project finance, settlements of debts, and debt restructures. Complex transactions and project finance matters also form part of the firm's portfolio in addition to expertise within the area of aviation finance. The key contacts are
Hazim Rizkana
and
Sherif El Hosseny
, with the latter regularly representing aircraft and engine leasing companies, financial institutions, export credit agencies, and airlines.
Practice head(s):
Hazim Rizkana; Sherif El Hosseny
The commercial, corporate, and M&A team at
Rizkana & Partners
offers clients advice on the whole range of related matters, such as establishing businesses, transactions, restructuring, as well as negotiating and drafting contracts. Additionally, the firm is experienced in dealing with Egyptian regulatory authorities and ministries overseeing commercial and corporate business.
Hazim Rizkana
and
Sherif El Hosseny
 are the key partners, with the latter having a particular focus on the aviation sector.
Practice head(s):
Hazim Rizkana; Sherif El Hosseny
Rizkana & Partners >
Firm Profile
Founded in Egypt in 2016, Rizkana & Partners ("R&P") has established itself as one of the leading full-service law firms providing legal consultation, assistance, and representation at the most professional levels with local insight, regional expertise, and international reach. We bring to our clients in-depth Egyptian legal experience, as well as strong international capabilities.
Our recognition in the market stems from our consistent track record of providing reliable legal advice that keeps pace with the most up to date developments in the various sectors in which our clients operate. We stay closely involved with our clients to ensure an interactive, practical, and adaptive form of consultation in tune with our clients' legal needs in today's fast-paced environment.
Our goal is to be the firm of choice for clients with respect to their most challenging legal issues, most significant business transactions and most critical disputes
Across all our practices, our lawyers embody the best of our profession. They are recognized for their commitment to the representation of the interests of our clients. Many are acknowledged leaders in their respective fields, which benefits both the clients we serve and the young lawyers we strive to develop into tomorrow's leaders.
Our lawyers combine academic credentials and local experience, shared with practical experience in global law firms, international organizations, and international courts and tribunals. Within the team, there are Arabic, English, French, German, and Italian language capabilities, with most lawyers speaking at least two languages. Their accomplishments, business experiences, education and interests shape the Firm's culture. They are the key to providing the full range of service capabilities our clients need by working together as integrated, multidisciplinary teams with each member drawing from a unique set of talents.
Since our establishment, we have focused on developing the core lawyering skills of our team. We train them on how to effectively serve and advise our clients and to cleverly and sharply manage the business risks the clients may face.
Staff Figures
Partners : 2 Fee earners : 16 Trainees : 1
Languages
Arabic English (fluent) French Italian
Memberships
Acquisition International (AI) IFLR American Chamber of Commerce in Egypt (AmCham) AIPPI Dubai International Arbitration Centre (DIAC) CEDR LCIA (London Court of International Arbitration) AERIAL network Chambers & Partners Legal 500
Other
Dispute Resolution : R&P dispute resolution team handles all kinds of disputes including litigation, mediation and arbitration. The dispute resolution team is very diverse. The team is composed of internationally trained attorneys that have gained extensive experience in the field by representing clients in a wide variety of complex, large scale, national and international disputes. Our structure ensures strong client support during all stages of handling a dispute. The team background allows to represent and advise international clients, in international commercial and investment disputes, including multinational corporations operating in numerous fields and industries such as, manufacturing, trade, services, telecommunications, explosives, oil and gas, construction, hospitality, waste management, health, food additives and flavors, the sugar industry, capital markets, public international law, and sports. The litigation practice represents clients in various civil, corporate and commercial litigations. The firm's litigators have extensive experience in the fields of banking and finance, trading, employment, manufacturing, sports, entertainment, telecommunications, competition, trade remedies in international trade, cybercrimes, white collar crimes and money laundry. As for the arbitration practice, our team has extensive expertise in representing clients in arbitrations in various fields including, among others, investor-state disputes, telecommunications, media and television, hospitality, the sugar industry, capital markets, oil and gas, waste management, natural resources, public and private international law, and construction. Furthermore, the arbitration team along with the litigation team, have managed to successfully annul, as well as, enforce several major arbitral awards. As a result, our team is very efficient when it comes to avoiding the loopholes that might lead to annulment or prevent enforcement when handling ongoing arbitrations. Finally, among our team are accredited mediators who received their accreditation from the Center for Effective Dispute Resolution ("CEDR") in London. Our mediation lawyers have worked as mediators in commercial mediations and also represent clients in commercial mediations, and some are also qualified to give and accredit prospective mediators in the Middle East and North Africa. Our lawyers also act as consultants or as expert witnesses, on arbitration matters, before national courts, as well as, national and international arbitral tribunals. Aviation & Aerospace : R&P is the only firm in Egypt with a team that has extensive experience in the aviation sector. With partners that have more than 30 years of experience in the industry, we have continued to represent major companies in the field including but not limited to, airlines, international and local aircraft leasing companies, financiers, and export credit agencies. In addition, our team has obtained expertise and knowledge of the industry through dealing with all aviation related governmental authorities, regulatory bodies, aircraft manufacturers, lessors and service providers. The team has extensive knowledge of the day-to-day issues that arise while handling various aspects of an aircraft transaction. We have experience in aircraft financing, aircraft and engine mortgages, other aircraft and engine security systems, aircraft registration and deregistration, maintenance agreements, sale and purchase agreements, and the repossession of aircrafts. Our team has also litigated various aviation matters under several jurisdictions, which gave its attorneys a deep understanding of international aviation regulations. Banking, Finance, & Project Finance : R&P advises numerous leading Egyptian, regional and international banks and financial institutions on various high-value syndicated facilities and loans, project finance, settlements of debts, and debt restructures. In addition, we have strengthened our restructuring work to complement our banking practice. Most importantly, the Firm's collegial style matches well with the project team approach used by most of our arranger and borrower clients. As part of our banking and finance practice, we advise and assist our clients in connection with syndicated loans, structured finance, asset finance. We also assist in drafting loan documentation, such as facility agreements, subordinated loan agreements, security documents including commercial and real estate mortgages, pledge of shares, assignments of rights, pledges over movables, bridge financing. Our team is experienced in settlement negotiations and agreements and debt restructuring. The team experience is also extended to banking regulations and supervision, foreign exchange, setting up of funds and other investment structures, as well as the establishment of entities regulated by the Central Bank of Egypt. Our team project finance experience is extended to oil and gas, real estate, manufacturing, airports and container terminals sectors. Further, our experience in project finance also includes consortia financed by international institutions for the purpose of financing large-scale infrastructure projects. Our advice is always supported by our local knowledge of the challenges and incentives present while, advising on commercial bank loans, export credit agencies, and other bilateral/multilateral facilities. General Corporate : R&P corporate practice covers a wide range of corporate and commercial fields of law. Our team handles corporate work, encompassing incorporation of all types of legal entities, advising on capital increases and advising on the regulatory framework. We counsel our clients on licensing, filing, compliance and corporate governance. In addition to our in-depth knowledge of the corporate laws and regulations, we also have practical experience with the Egyptian regulatory authorities and competent ministries responsible for overseeing commercial and corporate establishment and operations. With the strong corporate law capabilities and experience, our team is able to effectively address our clients' specific business environments and challenges. Also, the team has the know-how to handle high-value corporate and commercial transactions. Our team is capable in advising on business and transactional structures, joint ventures, corporate restructuring, liquidations, transaction finance, and commercial transactions, including agreements covering share purchase, shareholders, distribution, construction, commercial agency, manufacturing, commercial sale and supply, licensing, technical assistance and services. The team is also capable in advising on laws covering competition, anti-bribery, data protection, IT and IP. Mergers & Acquisitions : R&P team advises clients on the Egyptian aspects of structuring of complex local, regional and international transactions based on a firm understanding of the legal framework and practical business context in which deals are executed. We conduct large-scale legal due diligences, draft and negotiate sophisticated transaction agreements and documentation, and issue all requisite legal opinions. Employment : R&P team has gained a recognized experience on Egyptian employment law. Our lawyers work with leading employers whether they be companies operating in various fields of activity, embassies or NGOs in connection with numerous employment-related matters. We advise on hiring and dismissal of employees, work permit requirements for hiring of foreign nationals, strikes and work stoppages, secondments, stock option and stock incentive plans, social insurance and salary tax requirements and related matters. We also advise on data privacy issues and data transfer regulations and employment-related litigation and dispute resolutions. Telecommunications & IT : R&P lawyers work with telecommunication clients on regulatory matters and advise clients on managing competition, consolidation and globalization in the industry. In order to assist its clients to maximize their opportunities and at the same time minimize their risks, the Firm is experienced to deal with legal matters related to e-commerce in Egypt and the region. Intellectual Property : R&P understands that IP is a crucial business asset in most business sectors, particularly in the fields of industrial technology, media, entertainment, retail, communications and know-how. The Firm has developed considerable expertise in the field of intellectual property, as well as good knowledge of the government agencies, legislative and judicial authorities in charge of protection and enforcement of intellectual property rights. The Firm has the experience and expertise to provide its clients with a full range of intellectual property services in the areas of patent and industrial designs, copyright and software protection, trademarks, technology transfer, franchising, licensing and filing and registering intellectual property rights. Our litigation and dispute resolution teams also assist clients in litigating IP infringement cases. Competition & Antitrust : R&P uses its extensive knowledge of competition law and enforcement to help get the deal done, resolve a dispute or solve a business challenge. With many years' experience of decisions, transactions and regulatory processes, you can rely on us to deliver critical insights for your business. Our clients can count on us to maximize their prospects of a successful outcome. Whatever the proposed assignment - irrespective of the subject matter, size or complexity - our clients' success is our priority. Businesses need advice from experienced competition lawyers, who understand the relevant issues and can identify appropriate solutions to antitrust and competition problems. We assist several of our clients in investigations by the Egyptian Competition Authority. We also advise major clients on antitrust compliance programs and on their 'day-to-day' business issues such as distribution practices, co-operation agreements, telecommunication, intellectual property licensing, and pricing and marketing policies. With a dedicated competition and antitrust lawyers, our clients can navigate antitrust and competition regimes with confidence. Whether on complex litigation, investigations by competition authorities, merger control, competition compliance programs, or commercial arrangements, we deliver tailored, effective, industry-focused and timely advice and assistance. Capital Markets : R&P advises numerous leading Egyptian institutions on capital market issues. Our leadership in capital markets has put us in the position to comment with significant impact on many important financial regulatory developments, and our Partners have led a vast majority of IPOs and bond issues implemented in Egypt and are recognized for their critical roles lending to successful transactions. We have substantial experience in the most complex securities offerings that require highly creative and sophisticated advice, such as novel equity derivative products and cross-border, multi-listed IPOs. Our experience with Egyptian securities and stock market provides clear insight into regulatory considerations in offerings of all types that has frequently enabled us to obtain regulatory relief for our clients. Construction : R&P advises multinational and local clients on construction matters and represents entities in construction-related disputes. We represent our clients in property development and leasing transactions, property sale and purchase related due diligence, and joint ventures. Our diverse client base has included real estate companies, lenders, master developers and contractors. This allows us to offer our clients insight into the dynamic commercial and legal landscape governing the construction industry. Our expertise covers all major construction sectors including large infrastructure projects, residential and commercial projects. Our team has a unique understanding of the full life cycle of a construction project. Our construction expertise includes assisting clients in managing construction projects and representing clients in drafting tender and project documents. Our lawyers have drafted and negotiated all major forms of construction contracts including all editions of FIDIC, complex and bespoke contracts and ancillary documents such as concession contracts, joint-venture agreements, consortiums, license and software agreements, operation and maintenance contracts and financial support arrangements. Our team also advises and represents clients in every phase of a construction dispute. Our lawyers have wide experience in advising on, initiating and responding to construction arbitration matters in all the major conciliation and arbitral institutions (ICC, CRCICA, DIAC and LCIA). We also advise on dispute board proceedings and other forms of intermediate and alternative dispute resolution, as well as, on contract administration and the management of claims arising during a project. Our experience includes representing both claimants and respondents in preparing claims, negotiating amicable settlements, and enforcing arbitral awards. Renewable Energy : R&P lawyers have extensive experience and understanding of global and regional business practices and government regulations in the energy industry. We have advised clients on the regulatory frameworks governing conventional, renewable and clean energy technologies. In renewable energy, our lawyers have worked with operators and financiers to meet the commercial objectives and aspirations of our clients. Our lawyers have already assisted entities in Egypt bid for and participate in the first phase of the energy program launched by the Egyptian government. We are committed to continue to assist our clients, whether public or private, to find goal-orientated solutions to the challenges they face based on our understanding of how the energy markets work worldwide. Oil & Gas : R&P transactional lawyers advise clients on projects and transactions through all stages of the oil and gas value chain. Our arbitration and litigation lawyers advise and appear as counsel in international arbitrations and litigation matters on a broad range of disputes, including on technical services contracts, contract cancellation, production-sharing agreements, concession agreements, and force majeure. Sports Law : R&P's Sports Law specialized attorneys have extensive knowledge of the Olympic Charter, most of the International Federations Bylaws and Regulations, including FIFA, CAF and FIBA. Our attorneys have advised a regional sports confederation, sports events organizers, clubs, sporting agencies and athletes varying in a wide range of sports. Our services covered a wide variety of sports related matters, varying from negotiating and drafting sports related contracts and transactions, such as contracts related to media rights, sponsorship agreements, event organizations and broadcasting. Our team is also experienced in incorporation of sports investment entities and in sports disputes including sports related competition law cases.
Diversity
Our attorneys are of a very high calibre. We have diverse team that have come from different paths of life and have been educated by top-tier schools, in addition to working with reputable firms prior to them joining Rizkana & Partners. We have attorneys at our firm that are fluent in many other languages as well, such as Arabic, English, French and Italian. Our firm does not discriminate based on gender or religion when hiring new employees. We believe that diversity has a positive impact on the services that we provide our clients with different backgrounds. We strive to connect to a larger reach of clients, and we believe that having the aforementioned credentials and skills emphasize on our commitment to diversity.
Client Testimonials
COMPANY/FIRM: Legal 500 – Year 2020
TESTIMONIAL: "A leading individual in Dispute Resolution in Egypt." – On Mr. Hazim Rizkana
---
COMPANY/FIRM: Pillsbury November 2018, 3rd Edition
TESTIMONIAL: "…Apart from assisting some of the biggest multinational companies to execute high-value deals, he has also been called on to assist draft and review the new Banking Law, the Acquisition Rules under the Capital Market Law, the Mediation Law and the amendments to the Competition Law." – On Mr. Hazim Rizkana
---
COMPANY/FIRM: Legal 500 – Year 2021
TESTIMONIAL: Rizkana & Partners joins the ranking this year having become increasingly involved in high-value syndicated and bilateral facilities and loans, project finance, the settlement of debts and debt restructuring. Its project finance work derives from sectors including oil and gas, steel, cement, real estate, glass, airports and container terminals on behalf of both international and local institutions. Practice heads Hazim Rizkana and Sherif El Hosseny also handle aircraft financing, syndicated loans and EPC contracts.
---
COMPANY/FIRM: Legal 500 – Year 2021
TESTIMONIAL: Rizkana & Partners joins the ranking having expanded its range of corporate and commercial work. The firm frequently handles the incorporation of companies in Egypt, as well as matters of regulatory compliance, IPOs, corporate restructuring, commercial transactions and M&A deals. Its growing cross-border work recently included advising a telecoms company on its divestment to funds based in Europe. Practice head Hazim Rizkana is best known for litigation and arbitration, but he is also a key adviser to domestic clients on civil, commercial and private law, as well as M&A transactions.
---
COMPANY/FIRM: Legal 500 – Year 2019
TESTIMONIAL: During the two years since it opened, Rizkana & Partners has built on the extensive experience of veteran litigator Hazim Rizkana to build a prominent position in high-value domestic and international litigation. The firm is known for contentious banking and finance and anti-trust matters.
---
COMPANY/FIRM: Legal 500 – Year 2020
TESTIMONIAL: Rizkana & Partners is 'a very good law firm, equipped with professional lawyers'. Practice head Hazim Rizkana has more than thirty years' experience in high-profile, multimillion-dollar disputes, including international, commercial and investor state arbitrations. The firm has a strong track record in disputes in sectors including telecoms, media and television, hospitality, capital markets, oil and gas, waste management, natural resources and construction.
---
COMPANY/FIRM: Legal 500 – Year 2020
TESTIMONIAL Rizkana & Partners is 'responsive and provides high-quality work', with several team members having a 'good awareness of how US and UK firms work and what they want'. 'Reputable partner' Hazim Rizkana and the 'very commercially aware' Sherif El Hosseny stand out in a practice that represents international clients in cross-border commercial and investment disputes. The litigation team, along with the arbitration practice, has a track record of successfully annulling and enforcing major arbitral awards.
---
COMPANY/FIRM: Legal 500 – Year 2021
TESTIMONIAL Rizkana & Partners has an experienced arbitration practice based around the senior partner Hazim Rizkana, who has almost 40 years' experience in high-profile and high-value cases. He has frequently acted as chair and co-arbitrator in several local and international arbitrations under CRCICA, ICC, and UNICTRAL rule, as well as counsel in domestic and international matters. The firm's work spans investment disputes in sectors as diverse as construction, telecoms, oil and gas and waste management. It also has a strong track record in challenging arbitral awards.
---
COMPANY/FIRM: Legal 500 – Year 2021
TESTIMONIAL Rizkana & Partners joins the ranking on the breadth of its work for household names in sectors such as e-commerce, education, agriculture and technology. Led by highly respected litigator and arbitrator Hazim Rizkana, the practice has extensive experience in negotiating contracts and settlements, as well as contract termination and contentious matters. It assists both Egyptian and multinational corporations with all aspects of local labour law and social insurance law.
Interviews
Hazim A. Rizkana, Managing Partner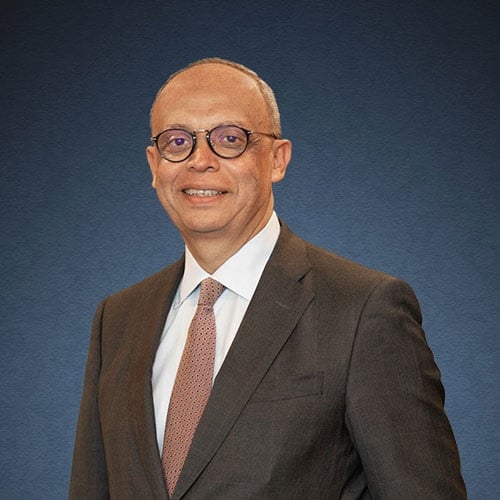 What do you see as the main points that differentiate Rizkana & Partners from your competitors?
This is a difficult question as Egypt has very capable law firms and colleagues at different fields. However, I guess, what I do differently is that I try to apply a practical view to the law based on my various practical experiences. In addition, I try to understand my client's business and to be available to my team to pass my experiences and empower them in helping them achieve their goals. I have always considered my clients as friends and my team and my office as my extended family.
Which practices do you see growing in the next 12 months? What are the drivers behind that?
Mergers & Acquisitions is on track for a promising growth because of future investments and the need for companies to consolidate to meet customer demands. In addition to the cooperation with private sectors as to encourage investments and strategic industries.
On the other hand, we also believe the area of Construction is growing because of the evident real estate boom. Urbanization also is playing a big role as well as the mega infrastructure growth that comes along with it.
Finally, we also predict the growth of the Financial Technology practice area as the legislator is currently amending and adopting many legislations to adapt and accommodate the market needs.
What's the main change you've made in the firm that will benefit clients?
Our firm has been working on major internal restructuring that comes with promotions and new hires. We are encouraging the R&P team to further their studies and take on specialized courses. As an example, in FIDIC contracts and claims courses, it is being taken by Managing Associate Ahmed Sallam and Associate Youssef Rizkana. We believe that courses like these are a necessity to our market which makes us able to provide better services to our clients.
Is technology changing the way you interact with your clients, and the services you can provide them?
Due to the unfortunate pandemic and the safety measures it has required us to implement, we have seen a rise in virtual communication. We were able to conduct meetings, conferences and interviews all online through platforms like Zoom and Microsoft Teams Meeting. We have also taken advantage of sharing screens online to better facilitate document reviews and to simplify collaborations. We can provide them with the necessary documents almost instantly and be able to discuss them at both our and their convenience while following the safety measures and protocols to prevent the spread of the COVID-19 virus.
Can you give us a practical example of how you have helped a client to add value to their business?
In my model of practice, I work as the trusted advisor. I cannot give one example as I am usually close to the business and my clients. When a client requires my help or advice, we discuss issues beyond the legalities of the issue to reach the appropriate reasonable solution to the problem with a combination of practical experience and legal knowledge. This method of thinking and practice aided me in successfully restructuring a number of businesses and resolving a number of conflicts without the parties to the conflict having to enter into a dispute, this has been evident especially with my experience as a CEDR mediator.
Are clients looking for stability and strategic direction from their law firms – where do you see the firm in three years' time?
Our clients appreciate when we provide them with direction and trust us to come up with strategies to alleviate their issues. Stability is guaranteed with clear communication and understanding, and this is what we provide to our clients. Additionally, clients approach us when they are met with issues that require results. These results come from being able to conduct ourselves through diligent work. Therefore, our clients trust us, because of the results our firm is able to bring to the table.
In three years, I believe that our firm will be handling various issues from current and new clients. We tend to have long-lasting relationships with our clients, both locally and internationally. Our clientele will be able to expand in multiple jurisdictions, as it has been proven year after year in our databases. In order to meet the client demands in expansion abroad, we are continuously widening our international network whether with law firms or organizations, so we can ensure the best services to our clients. We also believe that the firm will grow in size and experiences, due to the firm's reputation, and therefore be able to provide a more robust services in new areas and be able to take more complicated and larger assignments, which will benefit our clients at the end.