Gitti and Partners > Milan, Italy > Firm Profile
Gitti and Partners
Offices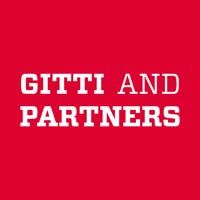 Gitti and Partners
VIA DANTE 9
20123 MILAN
Italy
Gitti and Partners > The Legal 500
Rankings
Gitti and Partners
' team is able to '
fully solve very complex problems
'.
Gregorio Gitti
, the firm's name and managing partner, has considerable experience in relation to utilities-related transactions and
Stefano Roncoroni
 has a notably broad practice, encompassing M&A, joint ventures, real estate transactions and corporate finance; the pair head the practice together with private equity expert
Vincenzo Giannantonio
.
Practice head(s):
Gregorio Gitti; Stefano Roncoroni; Vincenzo Giannantonio
Testimonials
'The firm has a high level of expertise and a deep knowledge of commercial law in general and of corporate law even in the context of complex transactions. A strong point is also represented by the presence of multidisciplinary teams composed of senior professionals.'
'The team is composed, as mentioned, of senior professionals characterised by a high level of competence and experience. Gregorio Gitti is an experienced lawyer but also a university professor; he leads the firm with authority and competence.'
'Great expertise in private equity in all facets of the operation.'
'Great availability and unrivalled problem solving skills.'
'Studio Gitti brings together top-level and complementary professionals, in order to fully solve very complex problems.'
'Authority, total knowledge of the subject, precision, ability to identify the most suitable solution in complex situations.'
'The standing of Gregorio Gitti is very high and his authority and ability to accompany the customer even in complex situations is maximum. It is rare to find this combination of authority, precision, availability and competence.'
'I got along well, in particular with Gregorio Gitti, very experienced and prepared, and always available and prompt in his professional interventions.'
Gitti and Partners
acts for utilities, energy service and energy intensive companies, private equity players, infrastructure funds and banks. Practice head
Piero Viganò
is experienced in advising on energy-focused projects, M&A and corporate matters, along with the regulatory aspects of energy-related incentive schemes; and
Gregorio Gitti
has utilities sector expertise.
Practice head(s):
Testimonials
'A team that is always prepared for the topics it is instructed on.'
'Highly qualified professionals with fast times, and the answers are always very accurate and considered.'
'Excellent competence and experience in the energy sector, combined with the ability to understand clients' needs.'
'Very direct approach to searching for the most efficient solutions.'
'Availability, professionalism, flexibility, and ability to simplify even very complex issues.'
'The team is incredibly professional and helpful. They always find solutions and the cost is reasonable when compared to the service rendered. I would recommend them to clients of any size.'
'They know very well the dynamics of the commercial sectors in which they operate, and always know how to identify a compromise position based on this knowledge.'
'A special mention for Piero Viganò! We are very satisfied with our collaboration with Piero, his team and the members of the firm.'
Gitti and Partners
' tax practice is co-led by
Diego De Francesco
, who advises corporate and private clients on international taxation and cross-border transactions (particularly M&A and private equity matters for investment funds in Italy); and
Marco Ettorre
, a tax defence practitioner.
Paolo Ferrandi
provides tax advice to significant European funds.
Practice head(s):
Other key lawyers:
Key clients
ARDIAN
Principia SGR
Mandarin
Dea Capital
Nuo Capital
Aksia SGR
Gitti and Partners
' ECM department head
Vincenzo Armenio
has notable experience in capital markets regulations, IPOs on European exchange markets, private placements, and extraordinary transactions involving listed companies.
Gitti and Partners
'
Paola Sangiovanni
routinely advises life sciences clients on national and international contracts, from stock acquisitions to joint venture, licence and high-tech services agreements.
Stefano Roncoroni
 and
Carlo Andrea Bruno
, 
Gitti and Partners
' real estate team is experienced in assisting with all aspects of the management of real estate portfolios and single real estate assets, urban and town planning, and administrative and environmental law matters.  
Gitti and Partners >
Firm Profile
Gitti and Partners was founded by Gregorio Gitti, Carlo Andrea Bruno, Vincenzo Giannantonio, Angelo Gitti, Stefano Roncoroni and Matteo Treccani who, after having gained a significant experience in leading domestic and international law firms, agreed to undergo together a new career path by developing an entrepreneurial venture in the field of sophisticated independent legal advice. Through the expertise and competence of its partners and of the other professionals, the firm is able to provide its services in the most complicated extraordinary transactions acting as reference point for a tailor-made style management of important, delicate and complicated legal matters.
Gitti and Partners pays particular attention to the quality of the services rendered, the availability, reliability, discretion and flexibility, giving a top class legal advice with a constructive approach, aimed at the practical solution of problems and the "comfort" for the client, as well as always trying to develop alternative responses. The legal teams inside the firm are built up on an ad hoc basis, depending on the specific needs of the client and always have the constant presence of at least one partner, to whom it is possible to refer to at all times. Where appropriate, the team that collaborates with a client on a given transaction may involve other departments of the firm in a fully integrated, flexible and coordinated manner.
Gitti and Partners is currently made up of approximately ninety professionals, some of whom are mother tongue English speakers, others teach in the most important Italian universities, have achieved postgraduate qualifications at prestigious international universities or qualified abroad, or have relevant professional experience gained overseas. As regards the professionals, the philosophy of the firm is to recruit the best young graduates and lawyers who have just finished their course of study and to involve them in a unique training system that aims to develop, while respecting their diversity and their skills, their ability to provide highest level legal advice to clients in the various business areas of the firm.
While maintaining its nature as an independent firm, Gitti and Partners collaborates with major international law firms in Europe, United States, Asia and the MENA (Middle East North Africa) region. Furthermore, so as to provide its clients with comprehensive advice in the spirit of a "one-stop shop" law firm and on a "light network" basis, the firm assists its clients directly in the M&A, private equity, banking and restructuring, real estate, capital markets, litigation, energy, regulatory, tax and employment sectors.
The firm also collaborates, on an ongoing basis, with leading domestic and international financial institutions (insurance companies, asset management companies, banks, securities firms, etc..), private equity funds, industrial groups operating in various sectors as well as real estate groups, including funds, who deal with development projects and/or sale and purchase of portfolios.
Main Contacts
| Department | Name | Email | Telephone |
| --- | --- | --- | --- |
| Corporate and commercial contracts | Gregorio Gitti | | |
| Corporate and commercial contracts | Gabriele Bernascone | | |
| Corporate and commercial contracts | Matteo Treccani | | |
| Corporate and commercial contracts | Stefano Roncoroni | | |
| Corporate and commercial contracts | Carlo Andrea Bruno | | |
| Corporate and commercial contracts | Vincenzo Giannantonio | | |
| Capital markets and structured finance | Gregorio Gitti | | |
| Capital markets and structured finance | Vincenzo Giannantonio | | |
| Capital markets and structured finance | Matteo Treccani | | |
| Capital markets and structured finance | Angelo Gitti | | |
| Regulatory | Paola Sangiovanni | | |
| Regulatory | Camilla Ferrari | | |
| Fund formation | Gregorio Gitti | | |
| Fund formation | Vincenzo Giannantonio | | |
| Litigation and arbitration | Alessandro D'Adda | | |
| Litigation and arbitration | Angelo Gitti | | |
| Litigation and arbitration | Marco Rizzo | | |
| Litigation and arbitration | Francesca Andrea Cantone | | |
| Mergers and acquisitions | Gregorio Gitti | | |
| Mergers and acquisitions | Gabriele Bernascone | | |
| Mergers and acquisitions | Stefano Roncoroni | | |
| Mergers and acquisitions | Matteo Treccani | | |
| Mergers and acquisitions | Vincenzo Giannantonio | | |
| Mergers and acquisitions | Daniele L Cusumano | | |
| Banking and financial intermediaries | Gregorio Gitti | | |
| Banking and financial intermediaries | Angelo Gitti | | |
| Real estate | Stefano Roncoroni | | |
| Real estate | Carlo Andrea Bruno | | |
| Real estate | Chiara Perego | | |
| Real estate | Gianandrea Rizzieri | | |
| Energy and renewable resources | Gregorio Gitti | | |
| Energy and renewable resources | Piero Viganò | | |
| Labour | Marco Rizzo | | |
| Labour | Elisa Mapelli | | |
| Labour | Mariano Delle Cave | | |
| Private equity and buy-outs | Gregorio Gitti | | |
| Private equity and buy-outs | Stefano Roncoroni | | |
| Private equity and buy-outs | Vincenzo Giannantonio | | |
| Private equity and buy-outs | Matteo Treccani | | |
| Private equity and buy-outs | Gianandrea Rizzieri | | |
| Private equity and buy-outs | Daniele L Cusumano | | |
| Insurance | Stefano Roncoroni | | |
| Insurance | Carlo Andrea Bruno | | |
| Insurance | Pietro Massimo Marangio | | |
| Insurance | Jessica Fiorani | | |
| Restructuring | Gregorio Gitti | | |
| Restructuring | Gabriele Bernascone | | |
| Restructuring | Angelo Gitti | | |
| Restructuring | Matteo Treccani | | |
| Restructuring | Daniele L Cusumano | | |
| Life sciences | Paola Sangiovanni | | |
| Life sciences | Flavio Monfrini | | |
| Tax | Gianluigi Strambi | | |
| Tax Litigation | Marco Ettorre | | |
| Tax | Paolo Ferrandi | | |
Lawyer Profiles
| Photo | Name | Position | Profile |
| --- | --- | --- | --- |
| | Avv Vincenzo Armenio | Partner Vincenzo, is head of the Equity Capital Markets department, gained significant… | View Profile |
| | Avv Francesca Andrea Cantone | Partner Francesca has a strong expertise in commercial and corporate law. She… | View Profile |
| | Avv Valentina Compiani | Counsel Valentina's expertise focuses on both banking and finance and corporate law… | View Profile |
| | Avv Daniele L. Cusumano | PartnerDaniele advises multinational companies, investment and commercial banks and other financial intermediaries… | View Profile |
| | Avv Alessandro D'Adda | Of CounselAlessandro provides legal counseling. He has worked for around ten years… | View Profile |
| | Dott Diego De Francesco | Partner Diego has consolidated a relevant experience in the field of international… | View Profile |
| | Avv Mariano Delle Cave | Counsel Mariano focuses his activity on employment and agency matters. Particularly he… | View Profile |
| | Avv Marco Ettorre | Partner He is a proven and significantly experienced defender attorney in front… | View Profile |
| | Dott Paolo Ferrandi | Partner Paolo has gained a deep experience in Private Equity markets, providing… | View Profile |
| | Avv Camilla Ferrari | PartnerCamilla deals mainly with civil and commercial law, assisting in the drafting… | View Profile |
| | Avv Jessica Fiorani | Partner Jessica works in the Corporate Department of the Firm, where she… | View Profile |
| | Avv Vincenzo Giannantonio | Partner He is one of the founding partners and member of the… | View Profile |
| | Prof Avv Gregorio Gitti | Managing Partner He is name partner and managing partner of the Firm… | View Profile |
| | Avv Angelo Gitti | Partner Angelo provides assistance in relation to corporate transactions of an extraordinary… | View Profile |
| | Avv Roberto Giustiniani | Of CounselRoberto assists construction companies in Italian and multinational infrastructure projects, as… | View Profile |
| | Avv Paolo Iemma | Partner Paolo specialises in banking/financial/investment services, insurance and asset management business as… | View Profile |
| | Avv Emanuele Li Puma | Counsel Emanuele deals mainly with civil and administrative litigation, commercial, company and… | View Profile |
| | Avv Eugenio Mastropaolo | Counsel Eugenio started his professional activity with primary Italian international banks, then… | View Profile |
| | Avv Flavio Monfrini | Partner Flavio assists multinational companies in their Italian and cross-border operations, advising… | View Profile |
| | Avv Giacomo Pansolli | PartnerGiacomo assists in all aspects of corporate law, with particular reference to… | View Profile |
| | Avv Chiara Perego | PartnerChiara specialises in corporate law and real estate, development projects as well… | View Profile |
| | Avv Gianandrea Rizzieri | Partner Gianandrea gained a significant experience in the field of cross-border operations,… | View Profile |
| | Avv Marco Rizzo | PartnerMarco is a litigator with significant experience in the areas of banking… | View Profile |
| | Avv Stefano Roncoroni | PartnerStefano has extensive knowledge in all aspects related to corporate law, M&A… | View Profile |
| | Avv Riccardo Sciaudone | Partner He is head of the competition law practice. He represents clients in… | View Profile |
| | Dott Gianluigi Strambi | Partner Gianluigi experiences and skills vary on the direct and indirect taxation… | View Profile |
| | Avv Matteo Treccani | PartnerMatteo is active in the areas of civil, commercial and financial markets,… | View Profile |
| | Avv Piero Viganò | PartnerPiero accrued an in-depth experience of advising clients on energy projects, M&A,… | View Profile |
Staff Figures
Number of lawyers : 90
Languages
English French German Italian Portuguese Romanian Spanish
Memberships
Ally Law Alliance of European Life Sciences Law Firms Privacy Europe Network FIABCI - International Real Estate Federation AEDBF - European Society for Banking and Financial Law The Italian Chamber of Commerce in Hong Kong and Macao
Other
Other Offices : Roma Other offices : Brescia