Tony JANVIER > PARME Avocats > Paris, France > Lawyer Profile
PARME Avocats
Offices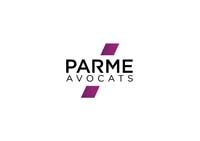 PARME Avocats
197 BOULEVARD MALESHERBES
75017 PARIS
France
Tony JANVIER
Lawyer Rankings
One of France's oldest established public law boutiques, PARME Avocats has large resources and is able to cover the full range of public law issues. The team acts for public and private sector clients, including many leading operators, especially in the energy and waste management sectors, as well as for major municipalities and regions. The firm has a strong focus on large public law projects, frequently joining forces with other leading law firms. It is currently involved in significant strategic projects, notably in the energy, waste, transport, culture and healthcare sectors. The firm advises clients on the entire life cycle of projects, starting with awarding issues all the way to execution issues, and also handles related litigation, for example disputes arisen from construction issues. The practice has a very strong presence in the energy sector where its expertise spans regulatory and procurement issues. Finally, the team was also retained to advise on the public law issues linked to a high-profile M&A transaction in 2021. The teams are based in Paris, Bordeaux, Marseille, Nantes and Lyon. The practice is co-headed by the highly recognised Xavier Matharan and Karine Hennette-Jaouen, and also includes key partners Mathieu Noel, Emmanuel Guillini,  Ludovic Cuzzi and Tony Janvier. Serge Pugeault and Scheherazade Abboub  were promoted to partner in October 2020.
(Leading individuals)
(Les grands avocats de demain)
(Les grands avocats du marché)
Headed by Tony Janvier, PARME Avocats's team assists many leading French engineering and other private companies as well as several public law entities. The firm is active in the construction and renovation of major public sector building and infrastructure projects, such as train stations, head offices, campuses, schools and historic monuments. Experience includes assistance with the contractual aspects of projects and representation in related litigation, for example regarding damage claims for delays and additional costs. Major rehabilitation projects and several high-profile energy infrastructure projects are also visible in the team's caseload.
PARME Avocats hest l'une des plus anciennes boutiques de droit public du marché. Le cabinet dispose d'importants effectifs lui permettant de couvrir l'ensemble des problématiques de droit public. L'équipe agit pour une clientèle publique et privée, dont de nombreux opérateurs de premier plan dans les secteurs de l'énergie et de la gestion de déchets, ainsi que de grandes municipalités et régions. La pratique est axée sur les grands projets publics ; le cabinet travaillant en partenariat avec d'autres grands cabinets d'avocats pour le traitement des problématiques complémentaires telles que les questions de montage financier. Le cabinet est impliqué dans plusieurs projets stratégiques, notamment dans les secteurs de l'énergie, des déchets, des transports, de la culture et de la santé. Il conseille ses clients sur l'ensemble du processus ; des questions d'attribution jusqu'aux problématiques d'exécution, en passant par la gestion des litiges connexes comme ceux de construction. Le cabinet est très présent dans le secteur énergétique dans lequel le champ d'expertises recouvre à la fois les questions réglementaires et de contrats publics. Enfin, l'équipe a été sollicitée dernièrement pour traiter les problématiques de droit public liées à une opération de fusions-acquisitions de grande envergure en 2021. Les effectifs du cabinet sont basés à Paris, Bordeaux, Marseille, Nantes et Lyon. La pratique est codirigée par le très réputé Xavier Matharan et Karine Hennette-Jaouen, et comprend également Mathieu Noel, Emmanuel Guillini,  Ludovic Cuzzi et Tony Janvier. Serge Pugeault et Scheherazade Abboub ont été promus au rang d'associé en octobre 2020.
Lawyer Rankings
Top Tier Firm Rankings
Firm Rankings