Reddy Charlton LLP > Dublin, Ireland > Firm Profile
Reddy Charlton LLP
Offices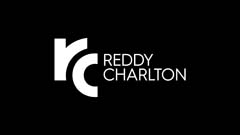 Reddy Charlton LLP
12 FITZWILLIAM PLACE
DUBLIN 2
Ireland
Reddy Charlton LLP > The Legal 500
Rankings
Reddy Charlton LLP
has a history of representing domestic family-owned businesses. Of late, it has been active in advising on transactions relating to ongoing consolidation in the veterinary market. The firm works with a number of UK counterparts on cross-border transactions and also represents a range of high-net-worth individuals in their investments. Moreover, it has solid links to intermediaries, including tax advisers and accountants. Real estate is another active market for the firm.
Elaine McGrath
 leads the corporate team, which includes influential senior associate
Niamh Gibney
. Chairman
Paul Keane
 provides additional senior gravitas.
Other key lawyers:
Testimonials
'Each member of the team has their own area/areas of expertise and the combined practice seems to cover the whole gambit of disciplines. From reception to advice, to billing, the whole practice works and gives you confidence that you have a great force on your side. They have achieved some great success for me over the last 25 years.'
'I have used all of the senior members of the team and what is striking is that they listen to the problem and get under the skin of the problem. They always have the ability to reassure you that a solution or resolution to the problem will be achieved. When you leave a meeting you have confidence that they are on the job. Paul Keane has a commercial knowledge second to none.'
'The commercial team in Reddy Charlton have been of significant support to mutual clients on engagements. The strength of the team is exhibited from its expertise in commercial matters and client focused approach to issues. The team is innovative in providing solutions to issues by collaborating with external advisers to ensure the most beneficial outcome for clients.'
'Elaine McGrath leads her team with poise, calmness and integrity. She has an in-depth knowledge of her field and coolly led her team whilst others might be under pressure. She leads her team by example and was always available to ensure that the deal got done. This included whilst being on annual leave.'
'The advice and support provided by Elaine McGrath to clients has been remarkable. Elaine exhibits a genuine interest in assisting clients with understanding technical issues and reaching the most effective commercial results.'
'The people who stand out are Niamh Gibney and Elaine McGrath. I have recommended both to other individuals. I have done a lot of work with Niamh who is extremely diligent and effective.'
'Paul Keane – a hugely experience trusted adviser for high-profile clients
'Niamh Gibney – knowledgeable in both company commercial matters and litigation, very bright and pleasant and an extremely effective lawyer.'
Key clients
Gaelic Athletic Association
Páirc An Chrócaigh Cuideachta Faoi Theorainn Ráthaíochta
Newbridge Silverware
The Fitzwilliam Group
Hanley Energy Limited
Institute of Eye Surgery Limited
Klass Oil Distributors Limited
Bright Motor Group
The Official Assignee in Bankruptcy
IDA Ireland
Dublin Airport Authority
GC Autos Limited trading as Kylemore Cars
Reddy Charlton LLP
's real estate practice is active across a wide range of matters, covering healthcare, hospitality, and commercial and residential property. The team's work encompasses land sales and the development of real estate, from financing through to planning and construction. The team is frequently engaged to advise landlords and tenants on leases of property, including renegotiating leases due to Covid-19.
Roisin Bennett
leads the team;
Tom Marren
 and
Brendan Sharkey
 are also key contacts.
Other key lawyers:
Testimonials
'I have worked with the property department in Reddy Charlton for many years and the team appointed on any project always exceed my expectations in their engagement with the legal team on the opposing side. I regard the team, billing practices and collaboration with clients as excellent.'
'I have been dealing regularly with Reddy Charlton on property-related matters (many of which are complex) for many years. The advice provided by the firm is given in a very practical and understandable manner and always thought through to reach the best possible commercial outcome on any given issue.'
'Tom Marren and Brendan Sharkey in particular are standout individuals within the property team. They are both extremely professional, easy to work with and deal with any matters in a proactive manner, often providing legal solutions to issues that are not immediately obvious.'
'The team at Reddy Charlton provide expertise in all areas and a fully comprehensive service.'
'Roisín Bennett provides exceptional service and guidance and practical solutions.'
'Reddy Charlton provides a consistent and timely service. Their manner of dealing with clients is both professional and gracious. The billing is clear and outlined in a timely fashion. Most importantly, they will provide an excellent service in even the most difficult cases, ensuring that all legal avenues have been explored. Attention to detail is of paramount importance to this firm.'
'They are courteous and keen on any matter that our company have them involved in.'
'Roisin Bennett is very knowledgeable. She is extremely organised, efficient and responsive, and offers clear, pragmatic advice.'
Key clients
DC Thomson and Company Limited
FindMyPast Ireland
Newbridge Silverware
Gaelic Athletic Association
Indaver Ireland
Ashley Ford
Fitzwilliam Properties
Mazars
Solvalla Properties Limited
Optical Express
Wilsons Auctions
Industrial Development Authority Ireland
Michael Guiney Limited
South Dublin Construction Limited
Indeed Operations Ireland
Reddy Charlton LLP >
Firm Profile
The firm: Reddy Charlton LLP was founded in 1908, which makes it one of the longest-established legal practices in Ireland. Despite this long heritage, Reddy Charlton LLP continues to adapt thanks to a dynamic, proactive legal team with proven expertise across diverse sectors including finance, property, retail, hospitality and manufacturing.
Reddy Charlton LLP advises and serves clients on both professional and personal matters with integrity, clarity and passion and strives to exceed clients' expectations, taking the time to understand clients' needs and sharing their goals.
Reddy Charlton LLP acts for clients for whom they feel a personal commitment, thinking beyond the conventional to find cost-effective, expeditious and creative solutions.
Reddy Charlton LLP provides the full range of legal services required by business and business people in Ireland and internationally. The firm has renowned expertise in:-
corporate and commercial law;
partnership law;
property and planning;
litigation and dispute resolution;
intellectual property;
private client;
regulatory;
employment; and
company secretarial.
We have four core departments:-
The commercial department –  The department head is  Elaine McGrath;
The property department – The department head is Roisin Bennett;
The litigation department – The department head is Peter Kearney; and
The employment and regulatory department – The department head is  Laura Graham.
High emphasis is placed on risk management in Reddy Charlton LLP.  The firm continues to be awarded the Q6000 Gold Standard Certification by the Institute of Legal Research and Standards for the ninth consecutive year.  The firm has partaken in this certification process since 2011. It is an independent certification process with an emphasis on the following areas:-
Critical registers
Client and file management – compliance audits
Regulatory compliance
Claims history and management
Practice systems and management
Financial management
IT security and GDPR compliance
Evidence of continuous improvement
The firm has been consistently shortlisted in the Irish Law Awards and in recent years has won the following:-
'Law Firm of the Year' 2021
'Dublin Law Firm of the Year' 2021
'Dublin Law Firm of the Year'  2019
'Irish Property/Planning/Probate Law Firm of the Year' 2018
'Dublin Law Firm of the Year' 2017
'Dublin Law Firm of the Year'  2016
Staff Figures
Number of lawyers : 16
Languages
French Irish Swedish Italian German
Memberships
Interleges Dublin Solicitors Bar Association