The Legal 500
Webinars
Understanding potential cyber security risks and the paths to compliance in the US
9 March 2021, 1.00pm EST
In association with...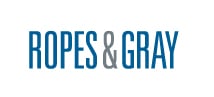 ← Back to Webinar homepage
Understanding potential cyber security risks and the paths to compliance in the US
Overview
This webinar, brought to you by The Legal 500 and Ropes & Gray, covered major recent developments in the area of privacy and cybersecurity, as well as what to expect from the Biden administration in terms of policies related to data security and the likelihood for federal privacy legislation.  We also discussed current trends in cyber threats, including the rise of ransomware, and concrete steps companies can take to respond to evolving threats.
Speakers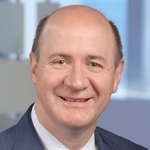 Edward R. McNicholas, partner, Ropes & Gray
Edward McNicholas is a co-leader of Ropes & Gray's data, privacy and cybersecurity practice. He represents technologically sophisticated clients facing complex data, privacy, and cybersecurity issues in litigation, investigative, and counseling matters. His clients include financial institutions, technology companies, insurance companies, branded pharma companies, healthcare providers, data brokers, and e-commerce retailers. In connection with Covid-19, Ed is advising clients across industries on issues of data protection, opportunistic cyber-attacks, and contact tracing technologies.

Erez Libermann, chief counsel, cybersecurity and privacy, Prudential Financial (New Jersey, United States)
Erez is Prudential's global chief counsel on cybersecurity, privacy, and data matters. He leads a team on a wide range of legal, policy and investigative issues ranging from privacy and information security legal compliance, to product review and incident response. Erez also serves as point of contact to regulators and law enforcement on cybersecurity and privacy matters and provides updates to the enterprise on the regulatory and threat landscape. Erez built the High-Tech Investigations Unit to a global team of 22 cybersecurity, threat hunting and insider threat investigators. He previously served as senior regulatory counsel and led Prudential's Corporate Investigations Division (CID).

David Mace Roberts, general counsel, compliance officer and corporate secretary, Electronic Transaction Consultants (ETC)
David Mace Roberts is general counsel and compliance officer of Electronic Transaction Consultants, LLC (ETC), a leading provider of smart mobility solutions, including electronic tolling and related maintenance and operations services.  David is responsible for all legal, compliance and governance related matters on behalf of the company.   Prior to joining ETC, David has held senior executive legal and compliance positions with global technology organisations such as Samsung, Elbit Systems and Efficient Networks/Siemens.
David holds a Juris Doctor from Emory University School of Law, a Bachelor of Arts with highest honors from New York University and a General Course degree from London School of Economics. David was named to the 2019 Dallas 500 as published by DCEO Magazine. David was named 2018 Outstanding General Counsel (Solo) by DCEO Magazine. David was named 2012 Outstanding Deputy General Counsel/Associate General Counsel (Midsize Legal Department) by DCEO Magazine and the Association of Corporate Counsel. David has been featured in periodicals such as DCEO Magazine, The National Law Journal and Modern Counsel Magazine.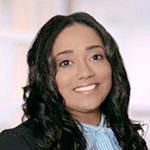 Lavonne Burke Hopkins, senior legal director, cybersecurity, product and app security, IT security, Dell Technologies
Lavonne Burke Hopkins currently serves as senior legal director, cybersecurity, product and application security and Dell Digital (IT) for Dell Technologies, Inc.  In this role, Lavonne is responsible for providing key legal support to Dell's chief information security officer and global cybersecurity and IT organisations.  Her responsibilities also include providing legal support to Dell's product and application security organisation, product security incident response team and vulnerability management programme. Lavonne additionally provides legal support to Dell's security and resiliency organisation's governance, risk and compliance office, as well as several of Dell's business unit security offices. Prior to joining Dell, Lavonne worked for Johnson & Johnson where she served as senior director for global technology transactions, cybersecurity and privacy contracting.
---