The Legal 500
Webinars
Understanding potential cyber security risks and the paths to compliance in Belgium
19 March 2021, 9.00am CET
← Back to Webinar homepage
Understanding potential cyber security risks and the paths to compliance in Belgium
Overview
In recent years, organisations of all sizes operating in all sectors and markets have been targets of cybersecurity attacks. For their general counsel, knowing how to respond to these threats goes beyond knowledge of black-letter law. Knowing who to communicate with in the organisation, aligning legal with other functions, and finding practical and timely external advice are now more important than ever. And with the trend toward remote working, the risks businesses in all countries face are set to grow.
This webinar, brought to you by The Legal 500 and Sirius Legal is designed to provide GCs with the essential knowledge on the practical steps that can be taken to mitigate, manage and overcome cyber incidents whilst also delivering relevant and practical insights on the current regulatory landscape.
Discussion points include:
Cyber threat landscape and legislative evolutions: why cyber security is a boardroom priority
Technical and organisational measures: catch-all, but what?
Do not leave cyber security to IT professionals and lawyers!
Consequences and actions in the event of a cyber attack: legal and technical aspects
Speakers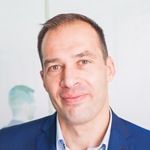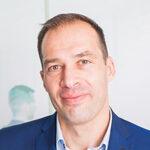 Bart Van den Brande, Attorney at law, Sirius Legal
Bart has worked at several well-known Brussels law firms and has built extensive expertise in media and advertisement law, market practices and consumer protection, intellectual property, internet and e-commerce, privacy and data protection, IT, software development and gambling law.
Parallel to his law practice, Bart was a part-time teaching assistant at Brussels University VUB between 2005 and 2013.  He is the author of several articles, is an experienced speaker in seminars and for training courses, and is regularly asked to comment on current legal events in the national media.  Several court cases handled by Bart were later published.

Roeland Lembrechts, Attorney at law, Sirius Legal
Roeland Lembrechts is a Master of Criminology (2005) and Master of Law (2009). He started his career in 2009 at the Bar of Mechelen with a broad focus on criminal, civil and corporate law, and specialised on contractual and non-contractual liabilities.
In addition, Roeland is active as a board member of the department of contract law at the Bar of Antwerp and is secretary of the professional journal 'Today's Lawyer', a magazine that focuses on the lawyer as an ethical and innovative entrepreneur with a focus on digitising the profession. Roeland has a special interest in contract and liability law within the digital single market. He has been a certified DPO since 2017.

Jan Guldentops, CEO, Open Source and Security Consultant,  Better Access / B.A.
Jan Guldentops is a lector, researcher and consultant with a strong focus on security and privacy and building today's digital infrastructure and solutions based on open source and open standards. Based on theoretical and practical hands-on knowledge it is his passion to explain the possibilities, limitations and risks of todays and tomorrow's technology as transparently as possible.
Next to identifying and solving the security and privacy-risk we all face today. He is a founding partner of the consultancy-company BA, part-time lector at AP and part of the Vlaamse Toezichtcommissie ( the data protection authority of the Flemish government).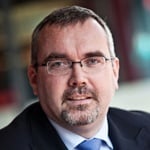 Marc Vael, Global Chief Information Security Officer (CISO), Esko
Marc Vael is a Belgian computer scientist, business executive, lecturer, and author in IT risks and business continuity. In 1997 Vael started to lecture as Guest Professor at the Antwerp Management School, and since 2004 also at the Solvay Brussels School of Economics and Management. In 2010 Vael was appointed chief audit executive at Smals., and also deputy member of the Flemish privacy commission. In 2012 Vael was appointed as a member of the Permanent Stakeholder Group of ENISA.
In 2012 Vael was elected international vice-president and became a member of the board of ISACA where he was responsible for knowledge management. The same year he was also elected Fellow van het Hogeheuvelcollege (2012), University of Leuven.
Marc Vael is global chief information security officer (ciso) at Esko, a company in integrated solutions for packaging, printing and finishing.
About Sirus Legal
Sirius Legal is a Belgian boutique law firm specialising in internet law, advertisement law, media and entertainment law, IP/IT, consumer protection, e-commerce, data protection and cybersecurity.  The Sirius Legal team is a small and young but experienced team of law professionals that try to offer tailor-made solutions to a wide range of clients, ranging from multinationals to individual players.
---