The Legal 500
Webinars
Navigating potential cyber security risks and the paths to compliance in Poland
31 March 2021, 10.00am CET
In association with...

← Back to Webinar homepage
Navigating potential cyber security risks and the paths to compliance in Poland
Overview
In recent years, organisations of all sizes operating in all sectors and markets have been targets of cybersecurity attacks. For their general counsel, knowing how to respond to these threats goes beyond knowledge of black-letter law. Knowing who to communicate with in the organisation, aligning legal with other functions, and finding practical and timely external advice are now more important than ever. And with the trend toward remote working, the risks businesses in all countries face are set to grow.
This webinar, brought to you by The Legal 500 and Konieczny Wierzbicki Law Firm is designed to provide GCs with the essential knowledge on the practical steps that can be taken to mitigate, manage and overcome cyber incidents whilst also delivering relevant and practical insights on the current regulatory landscape.
Discussion points include:
Cybersecurity risks made more acute by the current disruption, including fraud and ransomware attacks, and the steps you need to take to deliver cyber and data security and operational resilience.
Mitigating and discussing the potential cyber risks – a board room priority.
Reacting to an incident – response co-ordination and reporting obligations.
Cybersecurity incidents from a data protection perspective.
Looking towards the future – incorporating the learnings from recent disruption into countermeasures and digital strategies going forward.
Organising resources to ensure your privacy program stays up and running.
Consequences of the breach from a criminal and civil law point of view.
Speakers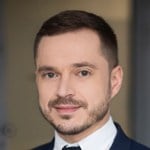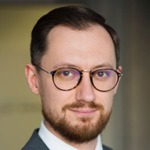 Michał Czuryło, Attorney-at-Law, Partner, Wierzbicki Kancelaria Radców Prawnych sp.p.
Mariusz Purgał, Attorney-at-Law, Restructuring Advisor, Konieczny, Wierzbicki Kancelaria Radców Prawnych sp.p.
Further speakers TBC