The Legal 500
Webinars
The brand-new Belgian FDI screening regime
June 15 2023
1:00 pm
BST – British Summer Time (UTC+1:00)
← Back to Webinar homepage
The brand-new Belgian FDI screening regime
Overview
The Belgian Foreign Direct investment or FDI screening regime is finally expected to enter into force on the 1st of July 2023. The president of the new Investment Screening Commission (ISC) has been appointed and currently all required measures are being taken to further staff and make the Investment Screening Commission operational, including the issuing of explanatory guidelines expected by the end of May 2023.
The incoming scheme is intended to control FDI by non-EU investors wanting to invest by means of direct or indirect acquisitions of, depending on the case, 10% or 25% of the voting rights in entities or undertakings established in Belgium active in certain strategic sectors, and introduces a mandatory and suspensory ex-ante filing obligation for foreign investments meeting these thresholds. The review procedure, consisting of a two-stages review, reflects the Belgian constitutional complexity as not only the Belgian State but also the Regions and Communities will each review the proposed FDI depending on their competence.
The entering into force of the Belgian FDI regime might have a significant impact on transactional timeline and potentially on deal certainty. Therefore FDI screening will need to be considered from the very start for any contemplated transaction involving non-EU investors.
On June 16th, the Liedekerke FDI team, which has been intensely monitoring the design and development of the Belgian FDI screening mechanism since 2021 and can rely on its vast experience in merger control proceedings and well established contacts with local public authorities to swiftly navigate you through the Belgian FDI screening procedure, will guide you through this new set of complex rules in a very practical "10 slides 10 questions format" during which they will cover the following topics:
What is FDI?
What is the scope of application of the Belgian FDI regime?
When do we need to file?
How do we need to file?
What is the legal test?
How long do we have to wait?
Can remedies be offered?
Can ex officio investigations be initiated?
Which sanctions can be imposed?
What are the practical implications on M&A?
---
Speakers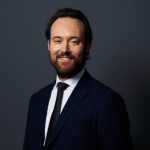 Vincent Mussche, partner, Liederkerke
Vincent's practice focuses on EU/Belgian competition law and foreign investment screening. He is a seasoned, multifaceted antitrust lawyer with signi cant expertise in successfully managing local and global complex multijurisdictional merger lings, cartel investigations and State aid cases, and in developing and implementing tailored competition compliance programmes.
Vincent has been practising competition law in Brussels for more than 15 years. He started his career in 2004 as a trainee at the European Commission and the Belgian Competition Authority. He subsequently worked at two international law rms and also acquired signi cant in-house experience as antitrust counsel at two major multinationals.
From 2019 onwards, Vincent has been selected each year as a future leader in international competition practice by the Who's Who Legal Competition Law Survey, conducted in conjunction with Global Competition Review, which lists the foremost practitioners in the competition community worldwide aged under 45. In 2022, The Legal 500 rankings for Competition Law stated that 'Vincent Mussche is a true star of competition law, he is always available and ready to react quickly by advising the best strategy to follow'.
Vincent heads the rm's commercial law practice encompassing the departments Competition and EU Law, Commercial Contracts & Litigation, Trade Practices, Consumer Law, International Arbitration and Dispute Resolution, IP/IT/Data Protection and Insolvency & Restructuring.
Vincent is a member of the editorial committee of Competitio, the leading Belgian competition law journal.
Vincent joined Liedekerke as a Partner in August 2019.
Nina Carlier, senior associate, Liederkerke
Nina Carlier is part of the European and Competition Law Practice.
Nina has been practicing law for almost ve years and has developed a strong experience encompassing all aspects of competition law including merger control, cartel investigations, abuses of dominance and State aid.
She has also had the opportunity to develop an in-house legal counsel experience as she has been seconded to a newly created joint venture between two leading telecom operators. There, Nina acted as a temporary General Counsel and advised on competition compliance questions, hereby contributing to the development of the mobile access network of the future. She has a so spot for digitalisation and its impact on competition dynamics.
Nina holds a Master's Degree in Law from Ghent University which she obtained Magna Cum Laude (2014) as well as a Degree in International Law and Legal Studies from the Université Libre de Bruxelles (2015).
Nina joined Liedekerke Wolters Waelbroeck Kirkpatrick in 2018.
Benedetta Prina Mello, associate, Liederkerke
Benedetta is part of the European and Competition Law Practice.
In 2021, she graduated from the Université Catholique de Louvain with a Law Master's Degree in which she obtained Magna Cum Laude. Benedetta also holds a Master's Degree in European Law and Market Integration from the Maastricht University in which she obtained Cum Laude in 2022.
Along her academic path, Benedetta had the opportunity to perform an Erasmus at Trinity College Dublin as well as to be one of the representing members of the UCLouvain University's team at Pax Moot Court 2020, an international competition of private international law consisting in the resolution of a case related to company law and Human rights law.
When studying at the Université Catholique de Louvain, she also had the chance to be a student teaching assistant and to give practical courses of European law to second-year students.
Benedetta joined Liedekerke in October 2022.
---
In Association With