The Legal 500
Webinars
Tech-backed businesses transforming legal processes: a GC discussion from top North American corporations
7 October 2021, 10.00am CST/8.00am PDT
← Back to Webinar homepage
Tech-backed businesses transforming legal processes: a GC discussion from top North American corporations
Overview

For a growing number of in-house lawyers, fast-growing tech businesses are replacing established multinationals as the employer of choice. In these agile and highly commercial environments GCs are helping to reshape their industries – and redesign the legal function from the ground up.
In this webinar, The Legal 500 teams up with leading professional services network World Services Group to explore the big changes being made by legal teams at tech-backed businesses. Drawing on insights from our forthcoming In-House Technology in North America report, we look at how GCs are using data, operations and analytics to reshape the delivery of legal services in North America.
GCs representing some of the world's most exciting businesses, from start-ups to tech titans, will be joined by World Services Group member experts to discuss the ongoing revolution in legal service delivery, and what it means for legal teams everywhere.
---
Speakers
Eric Lavallée
Lavery Lawyers
Eric Lavallée is a partner and trademark agent in the Business Law Group of Lavery Lawyers where he also runs the Lavery Legal Lab on Artificial Intelligence (L3AI), a thought-leadership group which monitors recent and anticipated developments in artificial intelligence from a legal perspective.
He focuses his practice on the fields of intellectual property, privacy protection, corporate governance and the analysis of the impacts of AI on business law. He assists businesses of all sizes, from start-ups to large corporations, in drafting licensing agreements and business contracts in high technology as well as implementing protection and due diligence strategies for their intellectual property needs.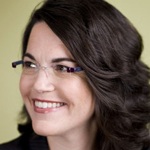 Batya F. Forsyth
HansonBridgett
Batya F. Forsyth is the chair of HansonBridgett's litigation section and co-chair of the privacy, data security and information governance group. She is a Certified Information Privacy Professional (US) with the International Association of Privacy Professionals (IAPP.org). Batya counsels clients regarding privacy policies, compliance issues, data breach response and related insurance coverage issues, across multiple industries and jurisdictions.
Batya previously chaired the firm's business litigation practice group. Her banking and business litigation practice includes bringing and defending all types of complex contract actions related to professional services, vendor and customer disputes. Her business-owner matters have included minority shareholder dissolution actions, dissenter's rights actions, breach of fiduciary duty and fraud from the initial stages of litigation through fair value appraisals and buy-outs in real estate, manufacturing and transportation.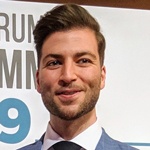 Chris Ghazarian
General counsel, DreamHost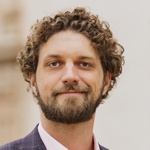 Paul Slattery
General counsel, Eleusis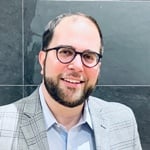 Michael Shour
General counsel and secretary, Banyan Software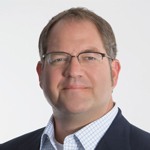 Reggie Davis
General counsel, Qualia Labs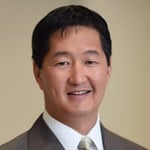 Tom Chen
Partner, Haynes and Boone
Tom Chen is a member of Haynes and Boone's executive committee and an experienced patent attorney. Under his lead, the firm handles patent matters for start-ups to Fortune 100 companies. He holds multiple advanced degrees in electrical engineering and has conducted significant engineering work at Hughes Aircraft. His practice covers a variety of technologies, including e-commerce, mobile payments, electrical circuits, semiconductor memories/processing, semiconductor equipment, fiber optic and wireless communications, televisions, mechanical devices, internet-related applications, microprocessors and other computer architecture.
Tom's experience extends to patent litigation as well, including matters before the International Trade Commission and district courts. He has been involved in all phases of litigation, including discovery, depositions, expert reports and briefs. Additionally, he has written on various intellectual property issues and risk management, Supreme Court patent decisions and issues before the United States Patent and Trademark Office.
---
In Association With