The Legal 500
Webinars
Sustainability and ESG in Colombia: getting corporate governance right
9 March 2022, 8.30am-10.00am Bogota
← Back to Webinar homepage
Sustainability and ESG in Colombia: getting corporate governance right
Overview
Over recent years, good corporate governance has become increasingly important in the corporate sphere. One of the issues most frequently addressed by international codes of good governance is the composition and structure of boards of directors.
To achieve the most effective structure possible within a company, one of the most crucial aspects to consider is diversity in terms of ideology and gender within the makeup of the team.
This webinar promises an insightful roundtable discussion among senior business experts who have been immersed in the corporate world for many years and been confronted first-hand with a predominantly masculine professional environment in the process. Attendees will benefit from their extensive experience, receive an overview on current corporate governance systems in large corporations and glimpse into the future of corporate governance in terms of Sustainability and ESG (SESG).
---
Speakers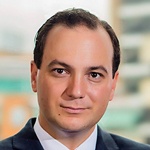 José Miguel Mendoza
Partner, DLA Piper Martinez Beltrán
José Miguel Mendoza is a partner with the corporate and litigation practices of the firm and a professor of corporate law at Los Andes University School of Law. José Miguel has 17 years of experience in corporate law and dispute resolution. He specialises in guiding shareholders, directors and officers through the intricacies of corporate practice, with a focus on crisis management. As a judge of the specialised court of the Superintendence of Companies, José Miguel presided over hundreds of cases concerning complex corporate litigation. Later, as head of the Colombian public utility supervisor, he successfully led the country's efforts to prevent an energy crisis. In addition, he has been involved in the country's leading corporate legal reforms over the past decade, including Law 1258/08 on simplified companies and PL 70/15 on the liability of directors and officers and represented Colombia before Working Group 1 (business law) of the United Nations Commission on International Trade Law.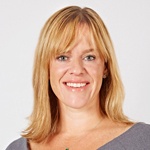 Natasha Luther-Jones
Partner, global co-chair, energy and natural resources sector, DLA Piper
Natasha Luther-Jones is the international head of sustainability and ESG and the global co-chair of the energy and natural resources sector at global law firm DLA Piper. Natasha advises a wide variety of clients, UK and internationally, concerning the development, construction and operation of renewable energy assets. Natasha has been instrumental in developing DLA Piper's leading Corporate Power Purchase Agreement (PPA) practice. She has advised on dozens of transactions in over 20 countries, spanning all major sectors, and she recently led the charge on DLA Piper's own PPA – the first anywhere in the world to be signed by a law firm. In 2021 Natasha maintained her ranking as one of the most influential females working in the wind in A Word About Wind's Women's Power List, which recognises female business leaders who exert the most influence on the wind industry through their deals innovations and strategic thinking.
Diana Zuleta
Partner, labour area, DLA Piper Martínez Beltrán
Diana has more than 14 years of experience advising employers on day-to-day labour issues related to social security and administrative procedures before the Pension and Parafiscal Management Unit. Additionally, she has litigated in the labour jurisdiction for more than 14 years. Diana is a specialist and professor in social security at Pontificia Universidad Javeriana. She also holds a master's degree in labour law and social security from the same University. These studies have allowed her to provide her clients with the best advice in this area. Diana is an outstanding professional in her area of practice, among others, for her extensive experience advising companies and foreign workers in obtaining visas, work permits and validation of degrees in Colombia.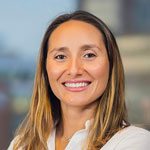 Maria Claudia Beltrán
Partner, DLA Piper Martínez Beltrán
María Claudia has focused her career on antitrust, consumer protection and data protection. She has broad experience representing corporations and single individuals before the Competition and Data Protection Authority in administrative investigations and obtaining clearance of the different requirements handled by this authority. Additionally, María Claudia leads the firm's compliance, providing permanent and preventive support to companies on best practices regarding legal compliance. María Claudia began her professional career in 2009 at Martínez Neira Abogados, focusing on corporate matters. She later joined the Superintendencia de Industria y Comercio first as a member of the competition investigation team and then as an advisor to the Superintendent.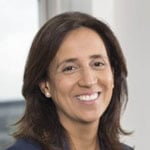 Monica Jimenez
Secretary general, Ecopetrol
Monica Jimenez is an attorney from Universidad de los Andes with over 15 years of experience in law practice. She is a specialist in liability and redressable damages from Universidad Externado. In addition, Monica holds a Master of Science in development studies from the London School of Economics and Political Science (LSE) and received the Simón Bolívar scholarship awarded by the United Kingdom for academic and professional excellence. She previously practised law at Thomas & Partners Barristers and Solicitors, specialising in investment arbitration. Her practice in Colombia includes advising the Colombian defense minister and vice-minister on international law matters.
She currently leads Ecopetrol's corporate affairs focusing on corporate governance and corporate responsibility, engagement with national government and other relevant stakeholders, and corporate communications. Monica also oversees legal matters related to the company's board of directors and the CEO and advises on complex international arbitrations.
Ana Milena López
Board member, Banco Davivienda
Ana Milena is an economist from Harvard University and holds an MBA in finance from Columbia Business School. She served as director of public credit and national treasury, vice president of emerging markets at J.P. Morgan in London and associate for Latin America at the same investment bank in New York. She was also part of the working team of Sociedades Bolivar S.A. and Newfoundland Capital Management. She has been a member of the board of directors of Ecopetrol SA and Interconexión Eléctrica ESP (ISA). She is currently on the board of Banco Davivienda SA.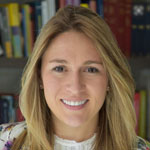 Eugenia Ocampo
Board member, Sociedad Portuaria Regional de Buenaventura
Eugenia Ocampo is an attorney from Universidad Javeriana. She has served as general secretary of Ciamsa and currently holds the position of corporate affairs manager of Ventura Group. She has taught corporate law at Universidad Javeriana de Cali and has also been appointed to several boards of directors, among them Sociedad Portuaria Regional de Buenaventura.
---
In Association With

DLA Piper Martínez Beltrán
DLA Piper Martinez Beltrán works with economic conglomerates based and operating in Colombia, among many other clients, and has significant capabilities across a range of practices, including corporate, M&A, banking, antitrust, capital markets, litigation, tax, and energy. In addition, DLA Piper Martinez Beltrán is a part of LatamLex Abogados, an association of law firms that serves clients in Central America and Colombia. The association also includes firms based in Costa Rica, El Salvador, Guatemala, Honduras, Nicaragua, and Panama.