The Legal 500
Webinars
Practical guidance on how to mitigate, manage and overcome an investigation in Japan
24 March 2022, 5.00pm JST
← Back to Webinar homepage
Practical guidance on how to mitigate, manage and overcome an investigation in Japan
Overview
Investigation work is replete with legal and practical issues for which there is not always one appropriate resolution. In recent years, organisations of all sizes, sectors, and markets have been faced with managing internal investigations in response to an increase in white-collar crime and misconduct risks.
This webinar, brought to you by The Legal 500 and Nagashima Ohno & Tsunematsu, is designed to provide general counsel and risk & compliance professionals with guidance on the practical steps that can be taken to mitigate, manage and overcome the different stages of an investigation in Japan, from the initial complaint to the final outcome.
We will discuss the expectations of governance, compliance and self-reporting regarding an increased risk of fraud and bribery. The session also covers the key practical issues for employers to consider when carrying out multi-jurisdictional investigations, including the supply chain compliance perspective and the handling of personal information, and provides tips for engagement with foreign authorities and regulators.
Discussion points include:
Internal and external investigation trigger: whistleblowing systems.
Impact on corporate liability.
Conducting investigations in Japan.
Increased concerns in relation to supply chain compliance and human rights.
Practical tips related to the handling of personal information during multi-jurisdictional investigations.
---
Speakers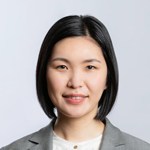 Ayumi Fukuhara
Partner, Nagashima Ohno & Tsunematsu
Utilising her experience in the Ministry of Justice and the Prosecutors' Office, Ms Fukuhara's main practice area is corporate crisis management and litigation. She is also highly knowledgeable and experienced in matters involving foreign investigations and regulatory authorities and has dealt with cases in relation to investigations conducted by the Japanese Public Prosecutor's Offices, Securities and Exchange Surveillance Commission, etc, as well as foreign authorities such as the US Department of Justice. She has also dealt with a variety of cases such as data falsification in quality tests, accounting fraud, and other misconduct by executives and employees. In addition to working on the crisis management team, which handles cases requiring emergency response, she has advised many companies about establishing effective compliance system regarding personal information and trade secrets, anti-corruption, business and human rights (BHR) and other matters.
Daisuke Fukamizu
Partner, Nagashima Ohno & Tsunematsu
Daisuke Fukamizu concentrates his practice on white-collar crime, regulatory compliance, antitrust and corporate crisis management. He has handled numerous internal investigations and related government actions involving alleged accounting fraud, cartel agreements, FCPA violations, and insider trading.
He has covered both domestic and international cases across a variety of industries including manufacturing, accounting, automotive, entertainment and media, financial services, construction and pharmaceutical. He has also been admitted to practice as a Certified Fraud Examiner (CEF) since 2012. He is a research professor at Shinshu University.
He serves as a member of the research committee on governance innovation at the Ministry of Economy, Trade and Industry (METI).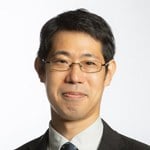 Takeshi Hayakawa
Senior associate, Nagashima Ohno & Tsunematsu
Takeshi Hayakawa is a senior associate lawyer at Nagashima Ohno & Tsunematsu. Since joining the firm in 2010, he has gained extensive experience from handling data protection matters in Japan and cross-border data protection matters, including investigation matters. After studying at Duke University School of Law (LLM) in the US, he was seconded to the Personal Information Protection Commission, a Japanese government commission, as a deputy director for international affairs from 2018 to 2020.
---