The Legal 500
Webinars
Sicher durch den Sturm: Mit weniger mehr erreichen
10 December 2020, 4.00pm Mitteleuropäische Zeit
In association with...

← Back to Webinar homepage
Sicher durch den Sturm: Mit weniger mehr erreichen
Overview
Die jährlich steigenden Kosten für eDiscovery und Dokumentenprüfungen stellen deutsche Rechtsabteilungen regelmäßig vor Herausforderungen. In diesem Webinar fragt The Legal 500 gemeinsam mit dem führenden Anbieter von LegalTech Lösungen OpenText, was GCs tun können, um Ihrem Unternehmen dabei zu helfen, die Kontrolle über Ihre Daten zu behalten, die Risiken, besser zu verstehen und kostengünstig und effizient Lösungen für Untersuchungen und eDiscoverys zu entwickeln. Sie als General Counsel sind heutzutage einer Doppelbelastung durch ständig wachsenden Datenmengen und immer komplexer werdenden Fällen, bei insbesondere durch Covid19 eingeschränkten Budgets ausgesetzt.
In einer interaktiven Life-Demo und gemeinsamer Diskussion mit führenden deutschen Experten werden wir zeigen, wie Sie mittels eDiscovery-Software und -Dienstleistungen komplexe Sachverhalte effizient aufklären können. Die Szenarien erstrecken sich hierbei von der Compliance Untersuchung über kartell- und steuerrechtliche Verfahren bis hin zu internationaler Litigation.
Die folgenden Themen erwarten Sie:
Welche kreativen Lösungen werden heute von inovativen Rechtsabteilungen entwickelt und genutzt?
Kostenkontrolle bei eDiscovery und die Dokumenten-Reviews:  Wie Rechtsabteilungen eDiscovery-Software und -Dienstleistungen verwenden können, um zu einem früheren Zeitpunkt ein besseres Verständnis des Falles zu erhalten
Ausblick auf die nächsten 18 Monate – wie Rechtsabteilungen jetzt Veränderungen bewirken können
Speakers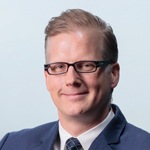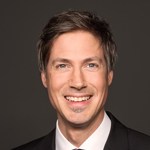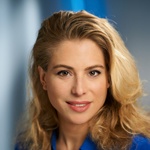 Timo Matthias Spitzer, LL.M. (Wellington), Head of Legal CIB Germany, Austria and Switzerland, Banco Santander
Dr. Alexander Steinbrecher, LL.M. (Tulane), Head of Group Corporate, Mergers & Acquisitions and Legal Affairs, Bombardier Transportation The Global Rail Manufacturer
Yasemin Derviscemallioglu, General Counsel, Uberall
Miranda Mako, Legal Counsel, Mondi Group
---