The Legal 500
Webinars
Restructuring and Insolvency in Poland
4 September 2020, 11.00am CET
In association with...

← Back to Webinar homepage
Restructuring and Insolvency in Poland
Overview
On 4 September, The Legal 500 and Tatara & Partners Restructuring & Insolvency Law Firm hosted a webinar around restructuring and insolvency procedures in Poland.
The global Covid-19 crisis poses major challenges to many companies, their shareholders and financiers, with severe disruption and losses in business operations across all sectors.
With the global economy entering recession for the first time in decades and revenues for many businesses decreasing or disappearing entirely, in-house counsel are turning to law firms for advice on how to handle internal and external insolvency and potential restructuring options that are currently available.
Tatara & Partners has been operating since 2010 as a boutique law firm specialised in restructuring and bankruptcy law, advising all stakeholders of such proceedings – creditors, investors, debtors, as well as authorities.
The firm also provide corporate and commercial consultancy and deal in business law, with regard to conducted restructuring & insolvency projects. Since inception, the firm has advised on precedent-setting projects, ensuring services of the highest quality.
Speakers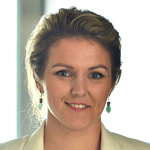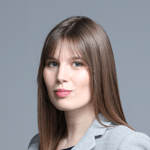 Karol Tatara, Tatara and Partners
Aleksandra Broniek, Tatara & Partners
Sandra Bartkowska-Michalska, Tatara & Partners
---