The Legal 500
Webinars
Reflecting on the increasingly complex regulatory environment for M&A deals and its impact
March 30 2023
2:30 pm
UTC (GMT)
← Back to Webinar homepage
Reflecting on the increasingly complex regulatory environment for M&A deals and its impact
Overview
In recent years, there has been increasing regulatory scrutiny of M&A deals.
Regulators around the world are finding new types of competition concerns in deals, thus extending their regimes or interpreting them in new ways in order to be able to investigate a broader spectrum of transactions, either before or after closure. Their spectrum of investigation ranges from substantial deals to smaller ones, such as the acquisition of start-ups or new entrants by existing competitors.
This extension of the historical merger control regimes enforcement has been made possible by the expansion, and sometimes the introduction, of a growing number of regulations allowing governments to intervene in transactions on national security or foreign investment (FDI) grounds.
The simultaneous introduction of the new EU Foreign Subsidies Regulation – which provides means for intervention where a buyer has received funding from an overseas government – and the broader macroeconomic conditions have created a complex and uncertain regulatory environment involving ever-increasing risks of regulatory divergence.
This session aims at presenting a comprehensive overview of the current regulatory landscape and providing practical advice for in-house counsel around the world.
---
Speakers
Eric Knai, Partner and head of M&A (International), Eversheds Sutherland
Eric is head of our Corporate team based in Paris. He specialises in cross border mergers & acquisitions, restructurings and private equity transactions.
He has 15 years of experience advising on large cross border mergers & acquisitions for French and International clients. He is a member of the Paris Bar and is also admitted to practise law as a Solicitor in England and Wales.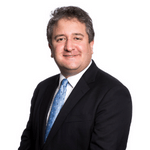 Peter Harper, Partner, Competition, EU and Trade Group, Eversheds Sutherland
Peter is a partner in our Competition, EU and Trade group. He has over 10 years' experience advising clients on competition issues before the UK's Competition and Markets Authority and the European Commission. Prior to joining Eversheds Sutherland Peter worked in the competition group at Allen & Overy LLP in London, Brussels and Madrid.
Peter advises on a broad range of competition matters. He has extensive experience of securing merger control clearances for clients on high profile and strategic UK and global acquisitions and joint ventures. He also regularly advises clients on market investigations and market studies and on behavioural investigations and compliance issues.
He has particular expertise in the financial services sector including payments, regularly advising financial institutions on matters relating to the Financial Conduct Authority's and the Payment Systems Regulator's competition law powers. Peter also has experience of advising clients in regulated sectors particularly in the water industry.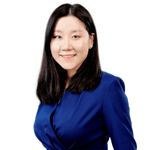 Jocelyn Chow, Of Counsel, Litigation and Dispute Management Group, Eversheds Sutherland
Jocelyn is an Of Counsel of Eversheds Sutherland's Competition, EU and Trade team in Asia, based in Hong Kong.
Jocelyn is a contentious regulatory lawyer with a focus on competition law and international trade. She regularly advises clients on all aspects of competition law, sanctions, export controls and other economic regulations as they apply to their commercial arrangements, mergers and business practices in Hong Kong, the PRC and the EU.
A litigator by training and fluent in English, Cantonese and Mandarin, Jocelyn applies her skillsets in advising clients on and guiding them through self-assessments, inquiries, internal and regulatory investigations, enforcement actions and judicial reviews, which have in resulted in successful settlements (and in most cases, no further action being taken by the authorities). She also has particular experience in dealing with public authorities, having acted extensively for regulators in Hong Kong for more than 7 years.
Jocelyn has particular sector experience in aviation, industrials, logistics, telecoms, broadcasting and financial services. Her international experience includes a six-month secondment at our Competition, EU and Trade team in London, the UK, where she gained practical experience of advising clients on EU and UK competition law and trade-related disputes. She obtained the Postgraduate Diploma in EU Competition Law from King's College London in 2018.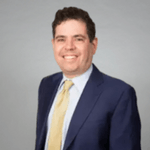 Josh Shapiro, Partner, Antitrust, Competition & Distribution Practice Group, Eversheds Sutherland
An experienced antitrust attorney, Josh Shapiro helps clients navigate through the regulatory review of mergers and acquisitions, from deal inception and risk assessment to clearance by the US Federal Trade Commission and Department of Justice.
His practice spans a broad range of industries, including pharmaceuticals, medical devices, chemicals, insurance, energy, food and beverage, mining, retail, financial products, aviation, animal health, automotive, seafood, software, spirits, technology and telecommunications.
Josh also provides strategic advice and counseling to domestic and international clients on critical competition questions, and has extensive antitrust litigation experience. Additionally, he regularly provides clients with training and guidance on antitrust compliance issues.
Josh's extensive experience includes a secondment as antitrust counsel in the London office of a global financial institution, where he provided antitrust counseling and served as in-house counsel for cross-jurisdictional internal investigations and litigation.
Active in the Antitrust Section of the American Bar Association, Josh also currently serves as Vice Chair of the US Comments and Policy Committee.
Emma Griffiths, Chief Counsel - Competition at Rolls-Royce plc
Emma is Chief Counsel – Competition at Rolls-Royce plc. She is responsible for competition law and subsidy control advice across Rolls-Royce, including merger control and FDI issues on M&A transactions. Prior to joining Rolls-Royce in 2019, she worked in private practice specialising in competition and regulatory issues.
---
In Association With