The Legal 500
Webinars
Novas diretrizes do home office e as tendências para retenção de talentos
25 August 2022, 9.00am Sao Paolo
← Back to Webinar homepage
Novas diretrizes do home office e as tendências para retenção de talentos
Overview
The new ruling for home office working and the trends impacting employee retention
On 4 August 2022, congress will put forward a new regulatory framework for home office working.
Bringing in expert speakers, this webinar co-hosted by The Legal 500 and Pinheiro Neto will look to cover:
The home office new rules.
Benefits and remuneration for employees who work from home.
Mental health of the home office worker.
Post-pandemic talent retention and attraction.
---
Speakers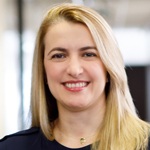 Thais Galo
Partner, Pinheiro Neto Advogados
Thais Galo joined Pinheiro Neto Advogados in 1997 and became a labour partner in 2009. She has extensive experience in hiring of executives, individual and collective layoffs and reorganisation of distressed businesses. She also has particular expertise in variable-remuneration, stock option, and profit-sharing plans. She is a specialist in expatriation policies and procedures, and matters related to compliance, code of conduct, moral and sexual harassment at work environment. With focus on strategic cases, she works on judicial and administrative disputes – preparatory procedures, public civil investigations and defence in public civil actions, having wide experience in collective bargaining and union conflicts, particularly in complex claims. Her practice includes assessing potential labour risks and contingencies in M&A and private equity deals.
She published two books on labour reform implemented by Brazilian governments since 2017 to modernise  labour legislation, making her one of the most up-to-date and profoundly knowledgeable professionals. She co-ordinated the book Reforma Trabalhista Brasileira em Debate, published in 2018 and co-authored the book Perguntas e Respostas sobre a Lei da Reforma Trabalhista, published in 2019, both by Editora LTr.
Thais has an LLB degree from Faculdade de Direito de São Bernardo do Campo; a specialisation degree in labour law from Universidade de São Paulo; and a master's degree from Pontifícia Universidade Católica de São Paulo.
She attended 'Leading Professional Service Firms' and 'Driving Performance Through Talent Management' courses at Harvard Business School, USA. She is a professor of labour law at the Insper LLM programme.
---
In Association With