The Legal 500
Webinars
Novas diretrizes do home office e as tendências para retenção de talentos
25 August 2022, 9.00am Sao Paolo
← Back to Webinar homepage
Novas diretrizes do home office e as tendências para retenção de talentos
Overview
As novas regras de trabalho remoto (home office) e as tendências que influenciam a retenção de funcionários.
Em 4 de agosto de 2022, o Congresso aprovou um novo marco regulatório para o trabalho remoto (home office).
Trazendo palestrantes especializados no tema, este webinar co-patrocinado por The Legal 500 e Pinheiro Neto abordará os seguintes aspectos:
As novas regras para trabalho remoto (home office);
Remuneração e benefícios para empregados que trabalham remotamente;
A saúde mental durante o trabalho remoto;

Atração e retenção de talentos pós-pandemia
---
The new ruling for home office working and the trends impacting employee retention
On 4 August 2022, congress will put forward a new regulatory framework for home office working.
Bringing in expert speakers, this webinar co-hosted by The Legal 500 and Pinheiro Neto will look to cover:
The home office new rules.
Benefits and remuneration for employees who work from home.
Mental health of the home office worker.
Post-pandemic talent retention and attraction.
---
Speakers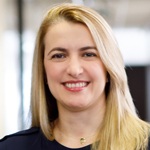 Thais Galo
Sócia, Pinheiro Neto Advogados
Thais Galo ingressou no escritório Pinheiro Neto Advogados em 1997, tornando-se sócia da área trabalhista em 2009. Possui vasta experiência em contratação de executivos, demissões individuais e coletivas e reorganização de empresas em dificuldades. Ela possui também ampla expertise em planos de remuneração variável, de opções de compra de ações e de participação nos lucros e resultados. É especializada em políticas e procedimentos de expatriação e, ainda, em assuntos relacionados a compliance, código de conduta, assédio moral e sexual no ambiente de trabalho. Com foco em casos estratégicos, Thais atua em contenciosos judiciais e administrativos – procedimentos preparatórios, inquéritos civis públicos e defesa em ações civis públicas, com longa experiência em dissídios coletivos e conflitos trabalhistas, especialmente em ações de elevada complexidade. Sua atuação abrange a avaliação de potenciais riscos trabalhistas e de contingências em operações de M&A e private equity.
Thais publicou dois livros abordando as reformas trabalhistas implementadas pelos governos brasileiros desde 2017 para modernizar a legislação trabalhista, credenciando-se como uma das profissionais mais atualizadas e especializadas no tema. Coordenou o livro Reforma Trabalhista Brasileira em Debate, publicado em 2018, tendo atuado como coautora do livro Perguntas e Respostas sobre a Lei da Reforma Trabalhista, publicado em 2019, ambos pela Editora LTr.
Graduada em Direito pela Faculdade de Direito de São Bernardo do Campo, Thais possui especialização em direito trabalhista pela Universidade de São Paulo e mestrado pela Pontifícia Universidade Católica de São Paulo.
Participou também dos cursos 'Leading Professional Service Firms' e 'Driving Performance Through Talent Management' na Harvard Business School, EUA. É professora de Direito Trabalhoista no programa de mestrado do Insper.
Partner, Pinheiro Neto Advogados
Thais Galo joined Pinheiro Neto Advogados in 1997 and became a labour partner in 2009. She has extensive experience in hiring of executives, individual and collective layoffs and reorganisation of distressed businesses. She also has particular expertise in variable-remuneration, stock option, and profit-sharing plans. She is a specialist in expatriation policies and procedures, and matters related to compliance, code of conduct, moral and sexual harassment at work environment. With focus on strategic cases, she works on judicial and administrative disputes – preparatory procedures, public civil investigations and defence in public civil actions, having wide experience in collective bargaining and union conflicts, particularly in complex claims. Her practice includes assessing potential labour risks and contingencies in M&A and private equity deals.
She published two books on labour reform implemented by Brazilian governments since 2017 to modernise  labour legislation, making her one of the most up-to-date and profoundly knowledgeable professionals. She co-ordinated the book Reforma Trabalhista Brasileira em Debate, published in 2018 and co-authored the book Perguntas e Respostas sobre a Lei da Reforma Trabalhista, published in 2019, both by Editora LTr.
Thais has an LLB degree from Faculdade de Direito de São Bernardo do Campo; a specialisation degree in labour law from Universidade de São Paulo; and a master's degree from Pontifícia Universidade Católica de São Paulo.
She attended 'Leading Professional Service Firms' and 'Driving Performance Through Talent Management' courses at Harvard Business School, USA. She is a professor of labour law at the Insper LLM programme.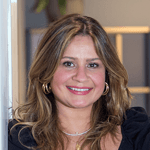 Bianca Valente
Legal director, Alelo S.A.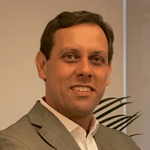 Fabrício Zaluski
Head of legal and commercial,  Trident Energy
Fabrício Zaluski oversees all legal, regulatory and commercial aspects of Trident Energy, and possesses broad experience in mergers and acquisitions, corporate governance and finance transactions, especially in energy and infrastructure projects both in Brazil and abroad.
Zaluski's prior experience includes publicly traded companies in the oil and gas, infrastructure, service and logistic industries and as a partner in full-service law firms.
In addition to his transactional and dispute resolution expertise, Fabrício is a member of the Petroleum, Gas and Biofuels Commission of OAB/RJ, the Association of International Energy Negotiators (AIEN) and the Rocky Mountain Mineral Law Foundation. He was also the chairman of the legal committee of the Brazilian Institute of Petroleum (IBP).
---
In Association With