The Legal 500
Webinars
Defending against cyber threats: partnering with the board to govern risk
8 September 2022, 1.00pm BST
← Back to Webinar homepage
Defending against cyber threats: partnering with the board to govern risk
Overview
In recent years, organisations of all sizes operating in all sectors and markets have been targets of cybersecurity attacks. The recent ransomware attacks on Colonial Pipeline in the United States and the UK's NHS show just how critical cybersecurity can be, and how even large organisations can be affected.

Globally, the annual cost of cybercrime and economic espionage around the world may be as much as $445bn, almost 1% of global income. Locally, in the UK, the average cost of a breach for firms was £4.7m in 2021, a substantial rise from the £3.9m figures in 2020.  These figures can have a detrimental impact on organisations.
For the organisations' CISOs, CIOs, directors, general counsel and legal teams, knowing how to respond to these threats go beyond knowledge of black-letter law.  This webinar, brought to you by The Legal 500 and Diligent, was designed to provide CISOs , GCs, C-suite and directors with the essential knowledge on the practical steps that can be taken to mitigate, manage and overcome cyber incidents, whilst also delivering relevant and practical insights into the evolving regulatory landscape.
Discussion topics
How senior technology, security & company leaders can encourage boards to create viable cybersecurity policies and controls to mitigate target risk.
Prioritising data integrity and quality across distributed business units.
How CIOs and CISOs can communicate cybersecurity needs and vulnerabilities in a way that resonates with boards and leadership teams.
Analysing how the macroeconomic environment has changed leadership teams' approach to insider threats to data security.
The role of technology with automating data processes, reporting, and dashboarding to provide stakeholders with the information they need, when they need it.
---
Speakers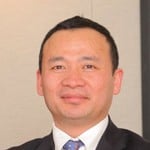 Henry Jiang
Chief information security officer, Diligent Corporation
Henry is the chief information security officer (CISO) at Diligent Corporation, the leader in modern governance providing SaaS solutions across governance, risk, compliance and ESG, with more than $500m in revenue and a $7bn company valuation.
In his role, Henry is responsible for all aspects of firm's cybersecurity programme including governance, risk-management, security operations and product security. He previously served as CISO at Oppenheimer & Co, and the head of cyber risk at Société Générale Corporate and Investment Banking (USA).
Henry has served on the customer advisory boards for numerous technology and cybersecurity companies and is an active contributor to cybersecurity community via his blog posts, book chapters and podcasts. He holds a CISSP certification.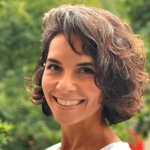 Aslı Yildiz
Head of legal, the Data & Marketing Association UK
Aslı Yildiz boasts a wealth of experience in legal risk management on corporate and company related matters, distribution channels and systems, data protection, anti- bribery and corruption, competition laws, regulations and regulated markets, and mergers and acquisitions. Prior to her work with DMA UK, she was a data privacy and cyber security lawyer at Taylor Wessing and a legal counsel at Canon EMEA.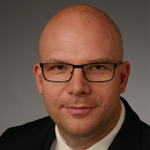 Joachim Fritschi
Group chief information security officer, GLS
Joachim Fritschi is the chief information security officer of the GLS Group (General Logistics Systems). He has built the global security organisation from the ground up and is leading information security activities worldwide including strategy, governance, risk management,  operations, architecture and assurance activities.
Prior to joining GLS in 2016, Joachim was at Vodafone and Thomas Cook in various security management roles leading information security teams. Joachim has a strong technical background and over 20 years' experience in information security, is CISSP, CISM and CIPP/E certified and is a graduate of the Technical University Darmstadt (Germany) in computer sciences.
---
In Association With