The Legal 500
Webinars
Managing internal investigations across the Middle East: effective strategies to mitigate risk and protect your reputation
24 May 2021, 3.00pm Gulf Standard Time
← Back to Webinar homepage
Managing internal investigations across the Middle East: effective strategies to mitigate risk and protect your reputation
Overview
Catch up with experts from DLA Piper and The Legal 500 for a webinar which provided practical guidance and tips on managing investigations in the Middle East.
In this session, the panelists provided their experience and advice on conducting investigations, such as navigating data privacy issues when collecting data from emails, investigating interactions with state-owned enterprises, reporting violations to local regulatory authorities, terminating employees for cause, and dealing with subsequent litigation.
Adam Vause, Co-Chair of DLA Piper's Global Investigations Group, and Ramsey Jurdi, a partner based in Dubai, lead the discussions and were joined by several esteemed panelists. The session, aimed at in-house counsel and risk and compliance professionals, also considered the key practical issues for employers when carrying out multi-jurisdictional investigations in a remote working environment and provide tips for engagement with foreign authorities.
---
Speakers
Adam Vause
Partner, DLA Piper
Adam Vause is a partner based in the Dubai office of DLA Piper and Co-Chair of the Global Investigations Group. He advises major corporates and financial institutions on a broad range of large commercial disputes, with a particular focus on fraud, asset tracing, compliance and investigation matters.
Between 2002 and 2004 Adam undertook a secondment working for the UK government in the Serious Fraud Office as an investigative lawyer and prosecutor, primarily focusing on white collar crime, restraint/confiscation of assets and the Government's reform of fraud/corruption legislation.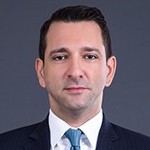 Ramsey Jurdi
Partner, DLA Piper
Ramsey is a US-qualified partner based in the Dubai office of DLA Piper. He conducts investigations, advises on compliance, and designs compliance programs throughout the Middle East, Russia, and Europe, with a particular focus on economic sanctions and export control issues.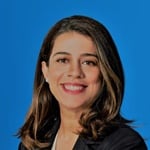 Meltem Ozker Gunduz
Regional general counsel and vice-president for legal, compliance and quality, Novo Nordisk
Meltem Ozker Gunduz is from Turkey, based in Dubai. She graduated from Galatasaray University Law School and participated in exchange studies in Vrije University of Amsterdam. She attended the Healthcare Compliance Certificate Program in Paris organised by Paris Institute of Political Studies (Sciences Po), France and Seton Hall, US.
Gunduz has been with Novo Nordisk for 11 years.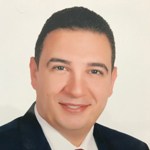 Dr Yasser Abo Ismail
General counsel and compliance officer, MENA global lead of compliance culture and training,  Schindler Group
An international legal counsel and experienced leader who acts as a true business partner to his organisation, Dr Yasser Abo Ismail plays a vital leadership role in developing agile, competent and forward-thinking legal functions that enable and accelerate the sustainable and profitable growth of business.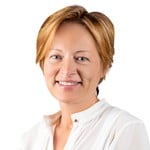 Cristina De Dona
Former chief counsel – international, The Hershey Company
Cristina De Dona, who is currently in between roles,  served as the chief counsel – international at The Hershey Company until May 2021, where she was responsible for supporting the legal affairs of the international business. Ms De Dona is an Italian-qualified attorney with 19 years of global, broad, cross-industry experience in commercial, regulatory, antitrust, corporate, and government affairs.
Before joining Hershey, Ms De Dona served as the deputy general counsel of Ferrero International, SA for eight years and was responsible for global marketing, sales, corporate, M&A, antitrust, tax, regulatory, government affairs. Ms De Dona also served as the managing director of legal at Italian Ministry of Justice.
Ms De Dona holds a bachelor's degree summa cum laude in international law from University of Turin, a PhD in international law from Trier University, a post-graduate degree in competition law from King's College in London and an MBA with highest honors from London Business School. Ms De Dona is multilingual with fluency in Italian, English, German, French and Spanish.
---
In Association With