The Legal 500
Webinars
Everything you wanted to know about third-party funding in the US (but were afraid to ask)
10 June 2021, 10.00am Pacific Time/1.00pm Eastern Time/12.00pm Central
← Back to Webinar homepage
Everything you wanted to know about third-party funding in the US (but were afraid to ask)
Overview
Third-party funding is not a new concept but has become increasingly popular in recent times as clients look at ways of pursuing litigation while, at the same time, reducing financial exposure and risk. In this session, expert speakers from Omni Bridgeway join The Legal 500 to discuss the concept of third-party funding, how it can benefit clients, the funding process, and the key terms of funding.
---
Speakers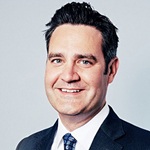 Matthew D. Harrison, senior investment manager, director of complex strategies – US, Omni Bridgeway
Matt Harrison is a senior investment manager and director of complex strategies- US. He is responsible for Omni Bridgeway's San Francisco Bay Area operations, which he launched in 2015.
Prior to joining Omni Bridgeway, Matt spent 15 years as a litigation associate and partner at Latham & Watkins LLP, where his practice focused on representing clients in a variety of securities and M&A litigation matters, as well as complex commercial cases involving antitrust and competition, trade secrets, intellectual property, false advertising and mass torts.
Matt earned his J.D. from the UCLA School of Law, where he was an editor of the UCLA Law Review and graduated as a member of the Order of the Coif.  He received his Bachelor of Arts degree in Business Administration from University of Washington's Foster School of Business, with concentrations in finance and marketing.
---