The Legal 500
Webinars
Making arbitration work for your client: secrets of success at three key stages
19 May 2022, 4.00pm BST/11.00am EST
← Back to Webinar homepage
Making arbitration work for your client: secrets of success at three key stages
Overview
Parties choose international arbitration as a dispute resolution mechanism for many reasons, including the neutrality it provides parties from different countries. This webinar will focus on three aspects of international arbitration proceedings—tribunal selection, document production, and the presentation of witnesses—that give parties an opportunity to optimize the process to achieve the effective, efficient, and fair resolution of even the most complex disputes. Together with in-house experts, Scott Vesel and Liz Snodgrass of the specialist arbitration firm Three Crowns will share tips that every lawyer should know in order to make the process work for your client.
---
Speakers
Liz Snodgrass
Partner – Washington DC, Three Crowns
Liz, a partner in the Washington, DC office, has more than two decades of experience as an advocate and adviser in international arbitration matters. She has acted in arbitrations around the world, with notable experience of disputes arising in Africa, India, and Asia. Liz has particular expertise handling disputes involving States and State entities and fiscal disputes under long-term contracts. Her practice is a mix of commercial and investment treaty arbitration, with a focus on the upstream energy, power, and mining sectors.
Chris Ghazarian
General counsel,  DreamHost
Chris Ghazarian is the general counsel of DreamHost, a website, domain, and cloud company based in Los Angeles. His day-to-day includes legal, M&A, and international expansion, and he now helps shape the company's long-term strategy and goals. His experience includes managing corporations in the European Union and overseeing cross-border cybersecurity and data compliance.
Mr Ghazarian's legal work centers on protecting privacy in the age of big data, and with DreamHost's backing, he continues to enforce strict protocols against other tech companies, federal agencies, and international governments. For instance, DreamHost opposed a search warrant from the Department of Justice that demanded 1.3 million IP addresses of anyone who visited a website organising protests against President Trump's inauguration. With the backing of the ACLU, members of Congress, and hundreds of tech companies, DreamHost successfully argued in DC Superior Court against the demand and its effect on First Amendment protections.
Outside of DreamHost, Mr Ghazarian helps his own book of clients with corporate, M&A, and IP matters. He currently represents clients in a copyright infringement lawsuit against The Weeknd involving the hit song, 'Call Out My Name.'
Mr Ghazarian has been honored as a member of the GC Powerlist by The Legal 500, a Cybersecurity and Data Privacy Trailblazer by the National Law Journal, and a Digital Age Fighter by the LA Daily Journal.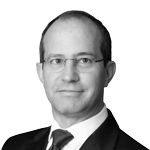 Scott Vesel
Partner, Three Crowns LLP
Scott Vesel, a partner in the Washington, DC office of Three Crowns LLP, has a decade and a half of experience handling complex international investment and commercial arbitrations in the oil and gas, construction, energy, mining, gaming, defence, technology, and agribusiness sectors. In addition to his private practice in international arbitration, he has served as an attorney-advisor at the US Department of State and at an international organisation. Scott is qualified as an attorney in New York and as a barrister in England & Wales and speaks English, French, German, Russian, and basic Latvian.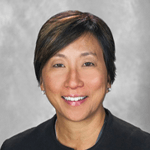 Mimi Lee
Managing Counsel, Chevron
Mimi Lee is Managing Counsel with Chevron and is based in San Ramon, CA. Mimi and her team manage litigation, arbitration and pre-litigation disputes stemming from Chevron's International Upstream operations. The team's case docket includes a variety of matters including commercial disputes, labor and employment, international arbitrations. Mimi and her group interact with external counsel located all over the world and are responsible for ensuring that all litigation matters are handled efficiently and in a cost-effective manner consistent with Chevron's Objectives-Based Litigation Technique ("COBALT®"), which is a structured and disciplined technique for achieving reliability, efficiency and world class performance in litigation management. Prior to joining Chevron, Mimi was in private practice as a litigator. She was formerly a partner with Thelen Reid & Priest and later with McKenna Long & Aldridge.
Mimi attended the School of Political Science at the Universite de Strasbourg, Strasbourg, France, received her Bachelor of Arts degree from Indiana University, attended the School of Law, Universite de Paris Sud XI, Paris, France and received her Juris Doctor from St. Louis University School of Law. Mimi is also active in Diversity & Inclusion.
---
In Association With