Legal automation: doing more with less
Overview
While many governance leaders wax lyrical about their agile and smart working practices, talented governance professionals are still often shouldered with burdensome and repetitive – but necessary – low-level work that keeps them from fulfilling their true potential. Entity management and compliance automation provides a real solution to this perennial problem. By using leveraging automation effectively, governance teams can ensure efficiency and accuracy, but also focus on what really matters: truly strategic initiatives such as M&A, IPOs, protecting brand reputation and advising leadership.
This panel discussion and Q&A session sees an expert panel discuss the evolution of entity management and compliance from a tick box activity to one that provides strategic value, the internal and external challenges governance teams face that result in inefficiency and risk, how leading companies are doing more with less, and what they're using their new-found time on.
Discussion points
The increasing workload and remit of governance teams.
How to streamline entity management and compliance across the organisation.
Which tasks and processes are being automated and how?
How leading governance teams are leveraging the extra time and resources.
---
Speakers
Sarah Hollinsworth
Director, corporate secretariat, Barclays
Nicola Marsh
Assistant vice president, Barclays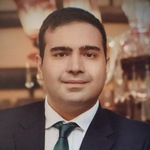 Sulaiman Durrani
Regional sales director, Diligent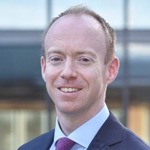 Daniel Connell
Legal entity management and governance leader, Deloitte
---