Implications of Covid on future lending practices
Overview
Discussion points included
Recent evolutions in practice that will extend beyond Covid.
Managing the short-term impact of the pandemic.
What will the 'new normal' look like?
Challenges and opportunities for the lending market.
With our esteemed panel of speakers made up of:
---
Speakers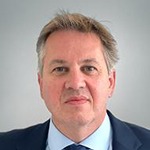 Colin Greene
Head of private debt in the private markets group, Union Bancaire Privée (UBP)
Colin is head of private debt in the private markets group at UBP. Colin joined ACPI Investments Ltd in 2015, which was acquired by UBP in December 2018.  Previously a partner in Vinci Zafferano Capital (VZC), an emerging markets credit hedge fund. VZC spun-off from Tudor Investment Corporation (TIC) and Colin joined VZC at its inception in 2012 from TIC. Colin was full time at TIC from 2009 – 2012 but remained a consultant to TIC until 2016. At TIC Colin was responsible for the recovery of a portfolio of distressed and defaulted emerging markets loans and bonds which Tudor moved to a side pocket following the global financial crash. Prior to Tudor, he was a managing director at Goldman Sachs International in London (2008-09) where he was responsible for corporate equity derivatives for Central and Eastern Europe and Africa. Previously, he worked for Deutsche Bank (1996-2008) where he had a number of roles includes head of the Northern Europe corporate equity derivatives team and more recently the global head of emerging markets corporate equity derivatives.   Prior to Deutsche Bank, he worked for Standard Bank in the local currency fixed income trading team, and at Samuel Montagu in market risk. Colin holds a Bachelor in business studies from Trinity College Dublin and a Master of business studies from University College Dublin.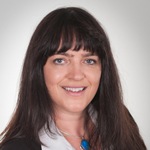 Nessa O'Riordan
Director, AIB Corporate Banking
Nessa is a member of the AIB Corporate Banking leadership team.  Nessa has extensive experience across the full range of corporate banking solutions including acquisition and MBO finance, capex and development financing and working capital financing.  Nessa's corporate clients range from mid-scale owner-managed businesses to semi-states, large plcs and multinationals. She is currently responsible for the hotels, leisure and transport sectors within AIB Corporate Banking. 
 Nessa has a Bachelor of commerce and a Masters of accountancy from University College Dublin.  She is a member of the Institute of Chartered Accountants, having trained with Deloitte.
Chris Wilson
Chief executive, Fairfield Real Estate Finance
Chris co-founded FREF in May 2016 after building Jefferies LoanCore Europe into one of Europe's leading alternative lenders. He joined JLC in March 2014 to head up the launch of the UK platform, although he had been involved in planning for the UK launch for the previous six months. Before joining JLC, Chris was managing partner and head of Brookfield Financial in the US. Brookfield Financial is the investment banking and advisory arm of Brookfield Asset Management. Chris previously worked in London for both GE Capital Real Estate and the Royal Bank of Scotland. At RBS, he was both the US and continental European head of real estate finance. Chris has 24 years of commercial real estate lending experience, a BS in business and economics from Lehigh University, an MBA from the Wharton School of the University of Pennsylvania and is a CFA charter holder.

Mark Thorne
Head of banking and capital markets, Dublin, Dillon Eustace
Mark Thorne is a partner and head of the banking and capital markets team. He served as managing partner of the firm from 2004 to 2020 and has broad experience across banking and capital markets, corporate, mergers and acquisitions, corporate finance and financial services.
His corporate and corporate finance practice includes experience in public and private acquisitions, joint ventures, partnerships and restructurings. In the finance area his emphasis is on local and cross-border NPL acquisition and financing, asset and structured finance, repackaging, capital markets and complex fund financings.
John-Hugh Colleran
Partner, Dublin, Dillon Eustace
John-Hugh Colleran is a partner in the banking and capital markets team at Dillon Eustace. He advises domestic and international financial institutions and corporate clients on a broad range of banking and finance transactions.
John-Hugh's practice covers secured and unsecured financings, bilateral and syndicated lending, security and inter-creditor packages, tax-based lending structures, acquisition finance, general corporate lending and restructures. John-Hugh also acts for vendors, purchasers and financers on disposals and acquisitions of distressed assets.
Prior to joining Dillon Eustace in 2013, John-Hugh worked for an international bank on transactions and new products for its wholesale lending and structured finance teams.  John-Hugh lectures and tutors with the Law Society of Ireland and regularly gives presentations to bankers and banking lawyers.
Conor Keaveny
Partner, Dublin, Dillon Eustace
Conor Keaveny is a partner in Dillon Eustace's banking and capital markets group. He acts on a wide range of banking transactions for both financial institutions and corporates, both Irish and foreign.
Conor's lending experience extends to bi-lateral, club and syndicated lending arrangements, both secured and unsecured. He has a great deal of experience of acting for sellers, purchasers and financiers of loan portfolios. Conor has also advised extensively in the area of aircraft finance, including acting for aircraft lessors and financiers.
---
In Association With

Dillon Eustace
Dillon Eustace was established in 1992 and is one of Ireland's leading law firms focusing on financial services, banking and capital markets, corporate and M&A, litigation and dispute resolution, real estate, and taxation. Headquartered in Dublin, the firm's international practice has seen it establish offices in Tokyo, New York and the Cayman Islands. In tandem with international development the firm has expanded significantly, particularly in recent years, in the domestic Irish market.