The Legal 500
Webinars
Leading and Managing in a Rapidly Evolving Workplace Environment
April 26 2023
2:00 pm
UTC (GMT)
← Back to Webinar homepage
Leading and Managing in a Rapidly Evolving Workplace Environment
Overview
This session aims at presenting a comprehensive overview of developing workplace trends, recent and upcoming changes in the area of employment law, and providing guidance on effective people management practices in a changing global context.
The workplace we once knew has evolved and continues to change and evolve into a remote hybrid place where it is more about how people work and less about where they work. In reality, there are multiple different locations and bases from where employees are working. The global pandemic, increased regulation, climate change, and political conflict have brought a great deal of change in how we live and work, and so now leaders must navigate this period of transformation and establish pathways for employees to be at their best, no matter where or when they work.
Creating an environment for employees to flourish, feel connected and perform great work is the outcome we are all focused on. While companies aim to attract and retain talent, there is also considerable focus on effective management practices, meaningful collaboration, programmes that support employee mental wellbeing and achieving the right balance between employees' personal and working lives.
---
Speakers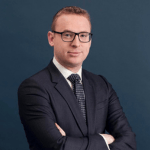 Richard Lee, Partner and Head of Employment and Benefits Department, bhsm
Richard is a Partner and Head of our Employment and Benefits Department.
Richard has significant experience acting for employers and employees in contentious and non-contentious matters. He advises on all aspects of the employment relationship, including obligations, rights and entitlements arising under employment legislation. Richard advises on all workplace employment issues, employee grievances, workplace investigations, disciplinary issues, employment equality issues, redundancies and industrial relations matters, together with employment law disputes that come before the Workplace Relations Commission and the Courts.
Richard also has considerable experience in Commercial litigation advising clients in high value and complex High Court and Commercial Court cases. He advises commercial clients in High Court actions for breach of contract and lending institutions in breach of undertakings and professional negligence actions. Richard advises lending institutions and commercial clients in high value enforcement and debt recovery claims and also advises insolvency practitioners in Liquidations, Receiverships and Examinerships.
Richard advises lending institutions in the enforcement of mortgage security and in the area of Receiverships in Ireland. He also regularly acts for lending institutions and credit servicing firms in Personal Insolvency matters before the High Court, Circuit Court and Court of Appeal. He is also experienced in the area of landlord and tenant disputes.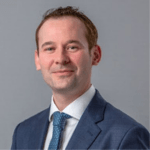 Desmond Ryan, Employment Law Barrister, Associate Professor in Law and Fellow, Trinity College Dublin
FREDERICKA SHEPPARD, Managing Director & Co Founder, VOLTEDGE MANAGEMENT
Fredericka is a Chartered Fellow of the CIPD and a Certified Management Consultant (CMC) with the IMCA. She is currently a member of the Executive Council of the SFA and a Board Member of the Institute of Management Consultants and Advisers, and Chair of the Workplace Mediation Committee on the IPMO Board of Directors.
A graduate of UL and NCI in Human Resources Management, Fredericka has been working in the field of Human Resource Management since the mid 1990's. Since then, she has held a number of Senior HR Management roles with a range of organisations from multinationals, start-ups, to indigenous Irish companies across the tech, ICT and Financial Services sectors.
Fredericka set up Voltedge Management in 2011 with her business partner Joyce Rigby-Jones and now provides HR Consultancy Services to organisations of varying sizes across Ireland and internationally. Working generally with SME's on a broad range of HR and Strategy related engagements such as Change Management, Organisation Design and Development of People Strategy projects and general HR services.
Recently, she served as a member of the taskforce subgroup on the National SME and Entrepreneurship Growth Plan Report, and she is currently a member of the Enterprise Ireland Panel of EDI and HR/OD Consultants.
As well as working within the entrepreneur hubs, she has managed a number of international HR assignments and regularly provides advice and support to Boards of Directors and Leadership & Management teams. Fredericka is passionate about empowering small and medium businesses to compete and perform to their potential in a global marketplace and believes this can be achieved through effective management of people and authentic leadership capability.
Joyce Rigby Jones, Joint Managing Director, Voltedge Management
Joyce is a graduate of Trinity College, Dublin, holding an honours degree in Psychology, and has recently been elected to the level of Companion of the Chartered Institute of Personnel and Development (CIPD). She is an IMCA Certified Management Consultant, and is currently the Deputy Chair of the National Committee of CIPD Ireland and a Non-Executive Director of CIPD Ireland DAC.
Joyce has worked for many years in senior Human Resources positions in a number of significant multinational operations, including Ericsson, Marconi, and Glaxo Wellcome/Glaxo SmithKline, working in Irish and international positions. Her experience has spanned many different industries and company sizes, and her scope has covered all aspects of Human Resources. She has worked in several start-up international operations including a software manufacturing operation and a bio-pharmaceutical European headquarters.
She has undertaken considerable projects aligning HR with business strategy, addressing employee issues, progressing major change, and providing support to senior management teams and Boards. She also undertakes significant employee relations projects, including investigations up to, and including, expert witness in High Court cases.
In 2011, Joyce co-founded Voltedge Management Ltd. with her business partner, Fredericka Sheppard. Today, Voltedge is one of Ireland's leading HR Consultancies, serving a diverse range of clients with their broad expertise in HR consulting services.
---
In Association With
bhsm
BHSM LLP is a fast-growing, full service corporate law firm. Our clients will tell you that we combine practical advice with the highest level of service. Our aim is to deliver effective and innovative legal solutions for our clients. Our sectoral experience gives us the confidence to give sound advice and recommend a course of action, allowing you to move forward. Key to our success is great communication and commercial awareness of our clients' challenges and objectives. We like to be approachable, straightforward, and efficient. We are highly meticulous, at no cost to the broader view. We strive to achieve the best outcome for our clients and believe your success will lead to our success. Our key practice areas are Corporate, Banking & Finance, Real Estate, Litigation & Dispute Resolution, Insolvency & Corporate Restructuring, and Employment. We work with clients across the full spectrum of sectors from fast-growing businesses and multinational companies to innovative start-ups and private individuals. BHSM has helped many international companies do business for the first time in Ireland. We understand the landscape, know the people you need to know and bring a positive attitude. We can make sure you successfully navigate Ireland's unique regulatory and legal environment.

Voltedge
Voltedge Management is a Human Resources (HR) consultancy business specialising in providing organisations with high-quality outsourced HR solutions. The company was established in 2011 with the aim of providing innovative and effective HR services to companies across various industries. Operating as a true Business Partner, the Voltedge team works closely with its clients to understand their unique needs and objectives, and then designs customised solutions to help them achieve their goals. Our team of experienced HR professionals, deliver a range of services, including compliancy, interim HR, recruitment and talent management, employee relations, performance management, training and development, and HR strategy development. Voltedge is committed to delivering exceptional service and building long-term relationships with its clients. The company's approach is based on a deep understanding of the importance of talent in driving business success. By providing strategic HR solutions, Voltedge helps its clients to attract, develop, and retain top talent, and ultimately achieve their business objectives.