The Legal 500
Webinars
International Corporate Reorganizations – Challenges and lessons learnt
January 24 2023
← Back to Webinar homepage
International Corporate Reorganizations – Challenges and lessons learnt
Overview
In this webinar, we will bring together a panel of speakers with expertise in areas of both corporate and tax, for a lively discussion on multi-national corporate reorganizations. The panel will explore the various elements that make up these transactions from planning to due diligence, key project deliverables to post-completion matters.
We will consider both, the challenges and opportunities in this kind of transactions and will take a look forward to lessons we can learn for deals in 2023, with views from the UK, Europe and the US.
---
Speakers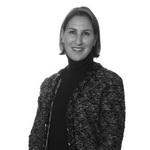 Eda Demirel, partner, Eversheds Sutherland
Eda is a partner in Eversheds Sutherland's corporate group, focused on international corporate reorganizations. She specializes in the design and implementation of complex international corporate reorganizations, often triggered by a merger, carve-out/spin-off, legal entity rationalization or regulatory change. By working closely with multidisciplinary teams from across the firm, Eda ensures the optimal delivery of our clients' projects in a cost-effective and efficient way. She is integrated with our global tax group to help clients achieve business objectives while optimising global tax efficiency.
Eda joined Eversheds Sutherland following a number of years at DLA Piper, where her deep understanding of large and complex international reorganizations led to her appointment as head of the reorganization practice. Prior to DLA Piper, Eda had been with EY in the US and UK. Over her career, Eda has developed a large portfolio of multinational clients with whom she has built enduring relationships.
Eda is a German-qualified corporate lawyer admitted with the New York Bar (US) and Senior Court of England and Wales.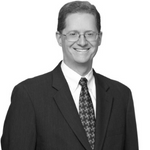 Randy Buchanan, partner, Eversheds Sutherland
With more than 30 years of experience in international business tax planning and controversy, Randy Buchanan guides multinational corporations through the intricacies of US and foreign tax and accounting considerations as a trusted advisor in order to achieve their business objectives in a tax-efficient manner. Randy is highly effective at counselling multinational corporations on complex, high-stakes federal and international tax matters with global implications. These matters include the ever-changing OECD landscape, operational and supply chain planning, transfer pricing, treaty considerations, mergers and acquisitions, dispositions, reorganizations, spin-offs, joint ventures, post-acquisition integration, restructurings, Subpart F planning, financing transactions and currency issues. Randy is also an expert at managing and advising on direct and indirect tax audits and controversies, particularly when they involve multiple jurisdictions.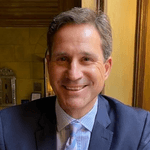 David Pinkney, general counsel (Europe), NTT Ltd.
David has been General Counsel at NTT for the EU Region for nearly 9 years.  During this time, he has been involved in one of the world's largest corporate restructurings as NTT consolidated its different brands around the world. Most recently NTT Communications merged with the South African giant, Dimension Data and it will shortly be merging with NTT Data Inc to form a global ICT company with revenues in excess of US$18 billion and 140,000 employees.  Before NTT, David worked as senior legal counsel in PE-backed start-ups and large software and IT outsourcing companies undertaking primarily M&A, corporate and commercial work.
Dave Sirna, senior counsel, JAS, Global Headquarters
Dave is Senior Counsel for JAS Worldwide, a global freight forwarder and contract logistics provider, headquartered in Atlanta, Georgia, USA. Over the last four decades, JAS has grown from regional roots to a global force in freight forwarding covering 100+ countries and over 7,000 employees globally. In 2021 alone, JAS completed 4 separate acquisitions over 20 different countries, and Dave led and coordinated the post-acquisition integration and corporate restructuring efforts in 2021 and 2022, completing these restructuring activities at the end of last year. Prior to JAS, Dave was Senior Managing Counsel at GE Power where he was involved in restructuring activities after GE Power's 2015 US$10+ billion acquisition of Alstom's power and grid businesses. From 2016 to 2019, Dave was a leader on the commercial legal stream for the post-acquisition restructuring and worked closely with the cross-functional global team on the integration and global restructure of GE Power.
---
In Association With